Podcast
F1 Nation returns on March 23 - and with an all-new line-up!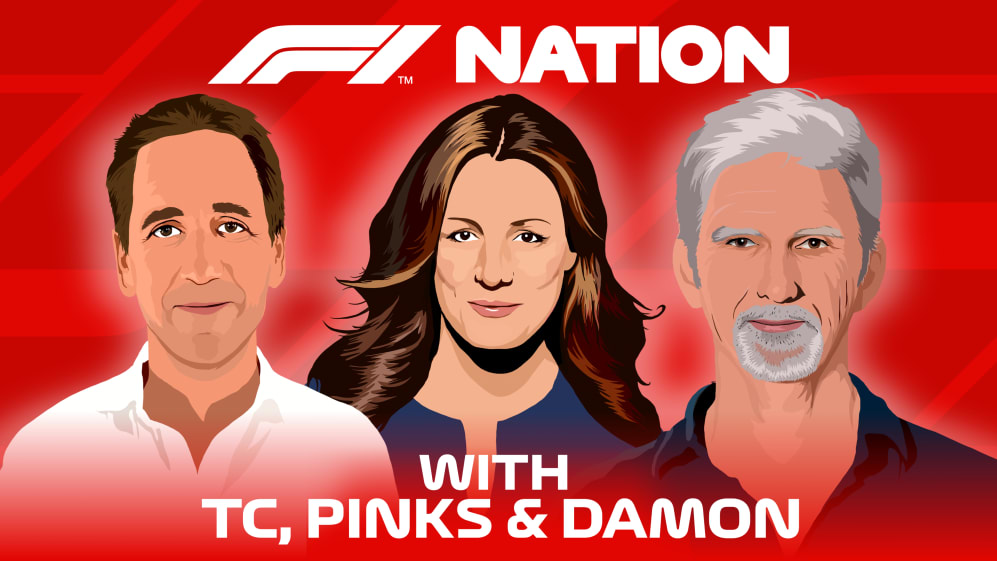 F1 Nation, the weekly podcast delivering a dose of light-hearted F1 chat and fun, returns for a new season on March 23. And this year there's a new presenting crew!
Tom Clarkson returns with two new co-hosts – none other than 1996 F1 world champion Damon Hill and Sky Sports F1 presenter Natalie Pinkham.
Each week they'll discuss what's been going on in the world of F1, bringing on friends and guests, telling anecdotes and sharing stories. Listeners will also have the chance to pitch questions to Damon.
You can listen to the trailer in the player below – and be sure to hit the follow button on Apple, Spotify or your favourite podcast app so you don't miss an episode!