Podcast
F1 NATION: Reviewing the Belgian GP washout and looking ahead to Zandvoort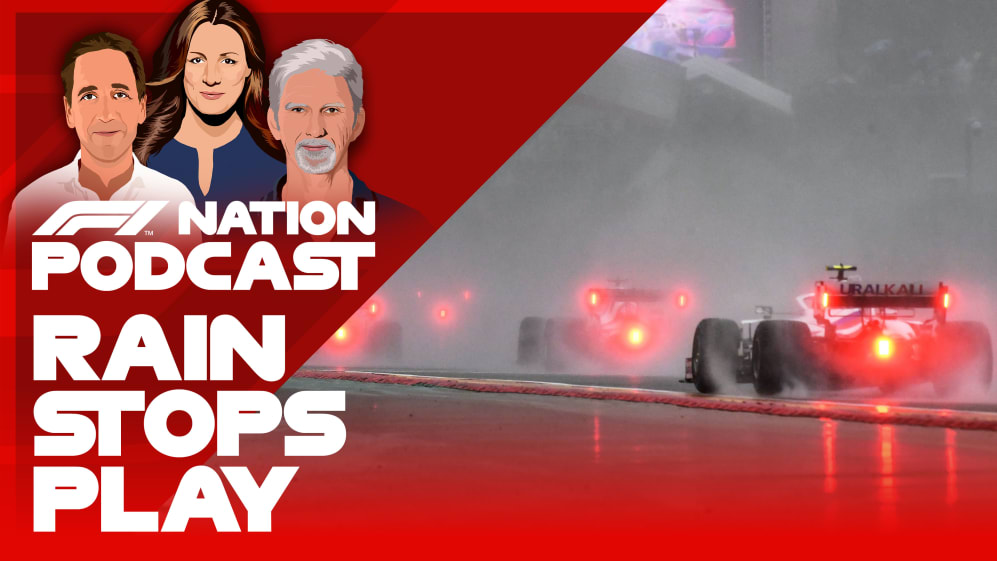 It was wet, wet, wet at the Belgian Grand Prix, but the F1 Nation squad of Tom Clarkson, Natalie Pinkham and Damon Hill still had plenty to discuss, whilst also looking forward to the second of Max Verstappen's home races in the Netherlands...
Spa-Francorchamps heralded the shortest F1 race in history thanks to torrential rain making racing impossible but Tom and Natalie have finally wrung out their socks to join Damon in discussing one of the weirder weekends in F1 history.
READ MORE: Ross Brawn on a challenging day at Spa, Russell's brilliance, and looking ahead to F1's return to Zandvoort
Despite the lack of action, there's a lot to unpack including George Russell's stunning qualifying lap and maiden podium, Lando Norris's Eau Rouge race, and what the result means for the title battle – with Lewis Hamilton just three points ahead of Max Verstappen.
Then, the gang look ahead to the Dutch Grand Prix with Zandvoort making its long-awaited return to the calendar this weekend, before Damon Hill answers more of your questions in Ask Damon.
Listen to F1 Nation in the player above, on Spotify, or on Apple Podcasts.