Podcast
F1 NATION: The Ask Damon Special – On helmet swaps, his ideal team mate, and doing a TV ad with Murray Walker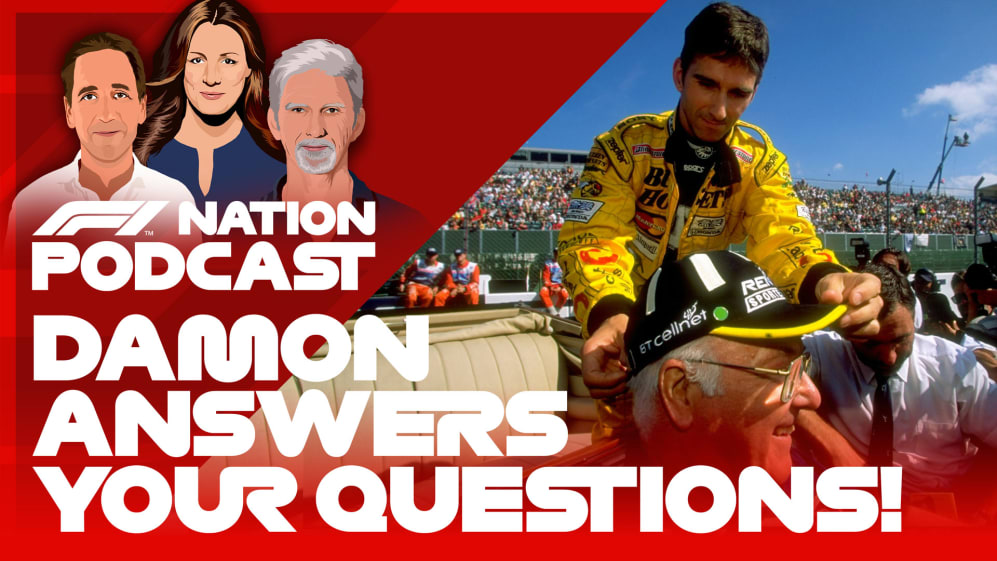 It's the F1 summer break, and that means it's time for something different on this week's F1 Nation podcast with a bumper Ask Damon episode, where the '96 champ answers YOUR questions!
All season long, you've been sending your questions in to Damon Hill, and he's joined by Tom Clarkson and Natalie Pinkham in this special episode to tackle that backlog of queries.
The first is an absolute belter, with the champ revealing all about the Pizza Hut advert in which he starred with none other than F1 icon Murray Walker.
The former Williams, Arrows and Jordan racer also talks about which drivers he's swapped helmets with, what he used to eat before a Grand Prix, his ideal Formula 1 team mate – and whether pineapple belongs on pizza...
Listen to the podcast in the player above, on Spotify, or on Apple Podcasts – and stay tuned for next week's F1 Nation where Ask Damon will continue.