Podcast
F1 NATION: The shoey returns at Monza – but who was to blame for the Hamilton-Verstappen clash?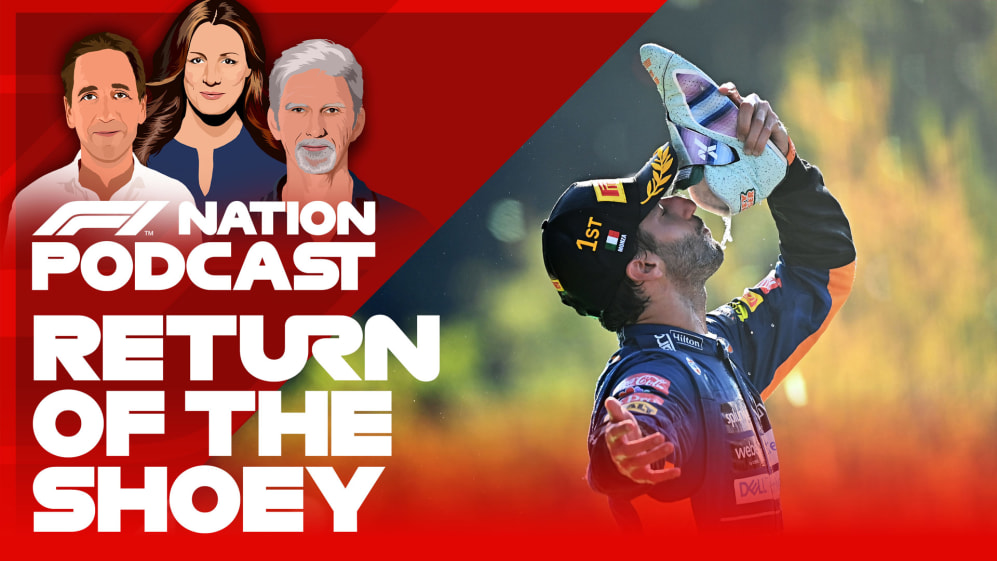 From a scintillating qualifying on Friday to an incredible race on Sunday, the Italian Grand Prix weekend delivered action and incident by the boatload. Here to discuss it all on the latest F1 Nation podcast are Damon Hill, Natalie Pinkham and Tom Clarkson...
It was a remarkable weekend for Daniel Ricciardo – the McLaren driver delivering his first win since 2018 and McLaren's first since 2012. And, astonishingly, it was the first one-two finish of the season for any team! The presenters discuss his uptick in form, his renewed confidence and that now immortal winning line: "To anyone who thought I left, I never left."
WATCH: Ricciardo and Norris' jubilant post-race celebrations after clinching McLaren 1-2 at Monza
Then there's the thorny subject of Lewis Hamilton and Max Verstappen's latest clash, with 1996 champion Hill giving his honest opinion on who – if anyone – was to blame.
Plus there's all the usual behind-the-scenes stories from the paddock AND another helping of 'Ask Damon', with listener questions on past F1 legends racing in a sprint series, and team orders.
Listen to the Italian Grand Prix review episode of F1 Nation in the player above, on Spotify or Apple Podcasts.