Feature
Need to know: Bahrain
From session times to previous winners, we break down the key facts, stats and information ahead of the third round of the season...
The essential race details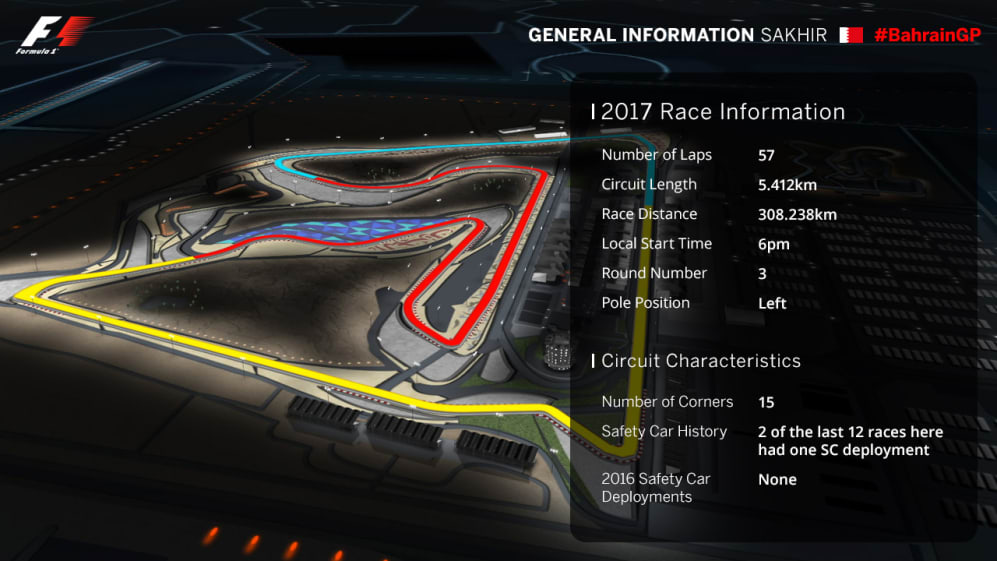 The Bahrain International Circuit hosted its inaugural Grand Prix in 2004 and marked the first round of the FIA Formula One World Championship to be staged in the Middle East. Since then its desert setting - and in more recent years, twilight timing - have made it a unique staple of the F1 calendar. Sand can pose a problem - for grip levels on the track and for car performance, with engine air filters having to be checked thoroughly and often. And with the race taking place near dusk and finishing under floodlights, the temperature swing from the heat of day to the cool of night adds another variable to a car's set-up and adjustability. Drivers will take on plenty of fluids whilst in the cockpit, but those making the podium will celebrate with a special rosewater-pomegranate drink, since alcohol laws prohibit the use of champagne.
Aiming at Alonso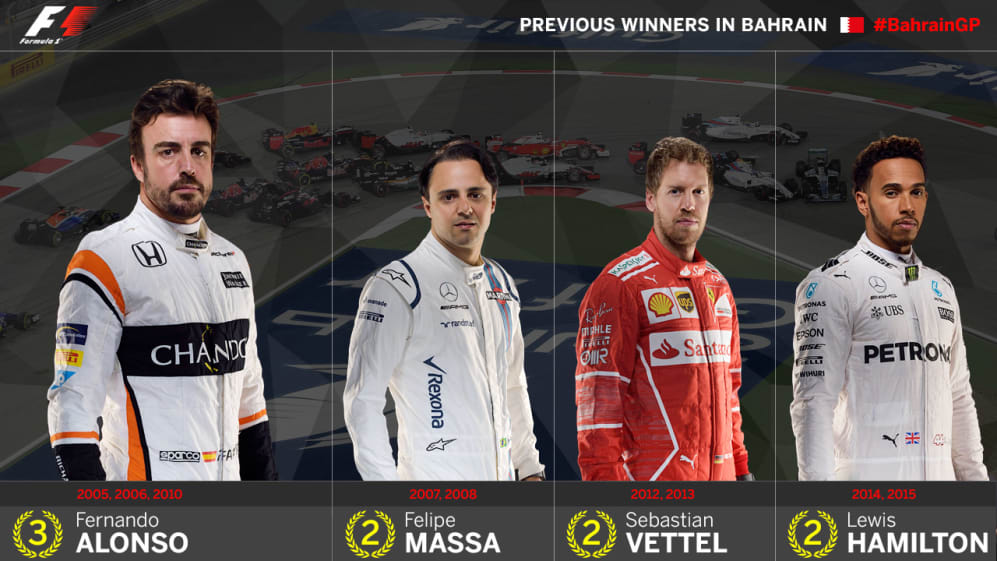 Between them, Fernando Alonso, Lewis Hamilton and Sebastian Vettel have taken victory in all but one of the last six Bahrain Grands Prix, with only Nico Rosberg finally breaking the trio's stranglehold on the event last year. Alonso leads the way with three wins, and is the only man to have triumphed with more than one team (Renault and Ferrari). However, given the 2017 formbook so far, he could well come away from Sakhir on Sunday sharing that record with either Vettel or Hamilton - whose Mercedes team have won in Bahrain for the last three years.
Who can halt Hamilton's pole run?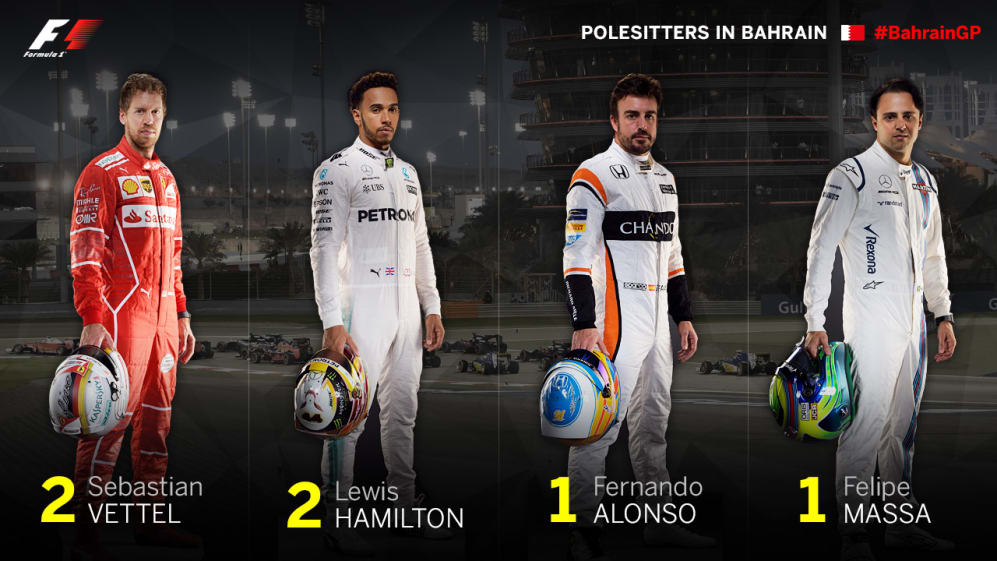 The man with the qualifying momentum in Bahrain is most definitely Lewis Hamilton. Not only has he been on pole here the last two years - no driver has more than two Bahrain poles - he is also on a P1 qualifying streak, having started the last six races from the front, stretching back to last year's United States round. The driver with the best hope of halting that charge this weekend must surely be Sebastian Vettel, who along with fellow Germans Michael Schumacher and Nico Rosberg can lay claim to two Sakhir poles. If he is fastest on Saturday, Vettel will be the first man to have taken pole here with two different teams, his previous two having come with Red Bull. The only other current driver to have secured P1 on the grid here? Fernando Alonso with Renault in 2005.
Could Kimi climb that final podium step?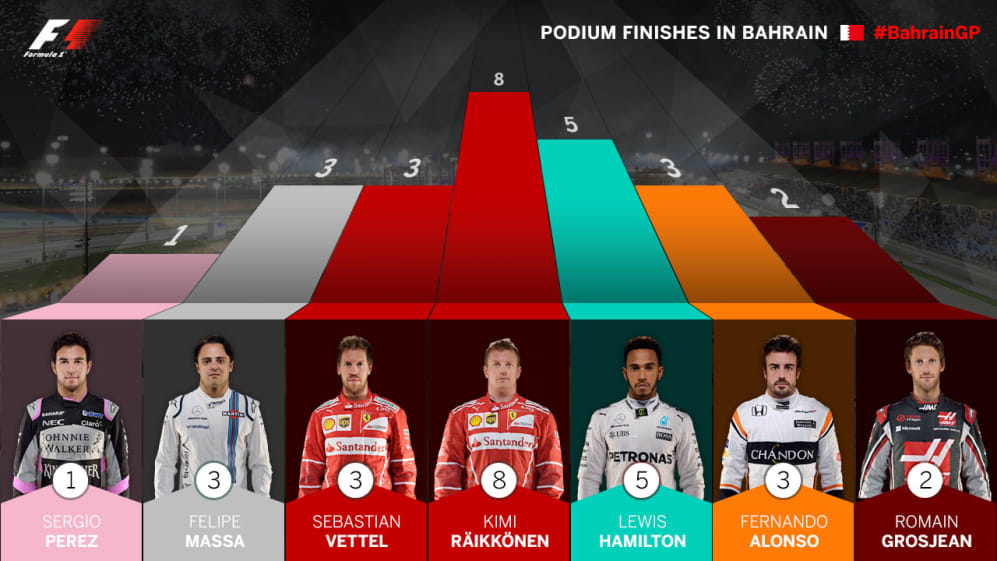 Unluckiest man in Bahrain? You could make a case for Kimi Raikkonen, who eight times has made the podium without ever having won the race. Half of those top-three finishes were with Ferrari, the other half split evenly between McLaren and Lotus. So it's definitely a circuit the Iceman relishes - despite the heat. Twelve other drivers have stepped on the Sakhir rostrum, with Lewis Hamilton on five appearances, followed by Sebastian Vettel, Felipe Massa and Fernando Alonso, all on three. Note, if Raikkonen is up there again on Sunday, he will become the first driver in history to score nine podiums at the same circuit.
Quote unquote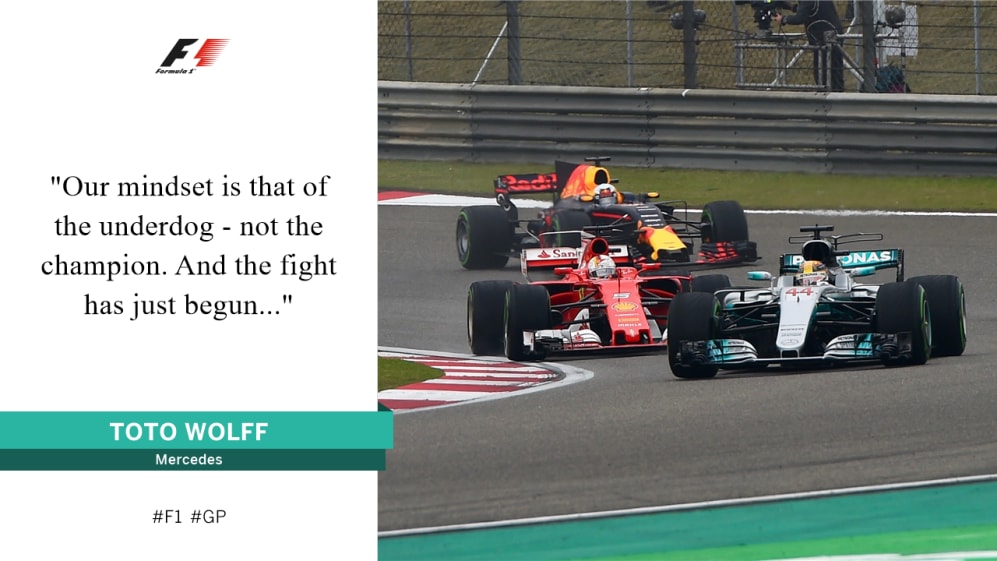 World champions Mercedes may be leading the standings, but two rounds into the season and team boss Toto Wolff heads to Bahrain under no illusion that their dominance is under serious threat from some famous Italian opposition. Wolff expects the battle to ebb and flow throughout the year, depending on the track - which, of course, is excellent news for fans! The Silver Arrows may have won here the last three years, but with Ferrari on the ascendancy they are taking nothing for granted this weekend...
This weekend's big number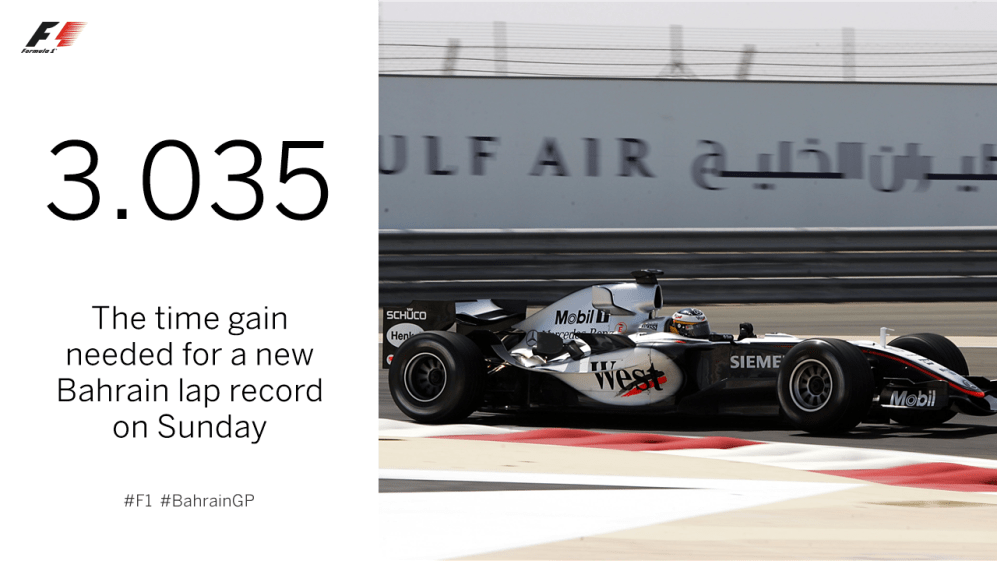 The lap record in Bahrain has stood since 2005, when Pedro de la Rosa took his McLaren around the Sakhir track in 1m 31.447s. Last year's fastest lap was a 1m 34.482, set by Mercedes' Nico Rosberg. Given that 2017's new breed of F1 machinery was 2.459s per lap quicker in Australia and 4.446s faster in China, it is entirely feasible that this Sunday will see a lap record broken for the first time this year - someone just needs to find a shade over 3s on Rosberg's 2016 mark.
Ferrari out in front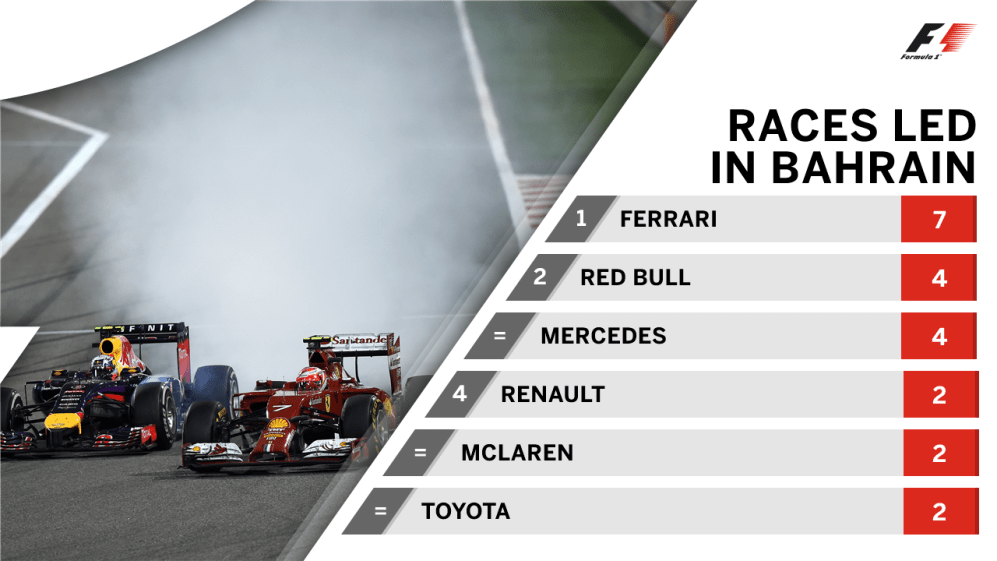 With their pace having been neck and neck in Australia and China, all eyes will again be on the Mercedes-Ferrari battle in Bahrain. It's the Scuderia who boast the best record here, having not only won more times than any other team (four to Mercedes' three), but also led the most races. Take the last three years in isolation however, and the Silver Arrows have been victorious every time, leading 106 laps in total to Ferrari's 25. Which way will the pendulum swing in 2017?
Those all important session times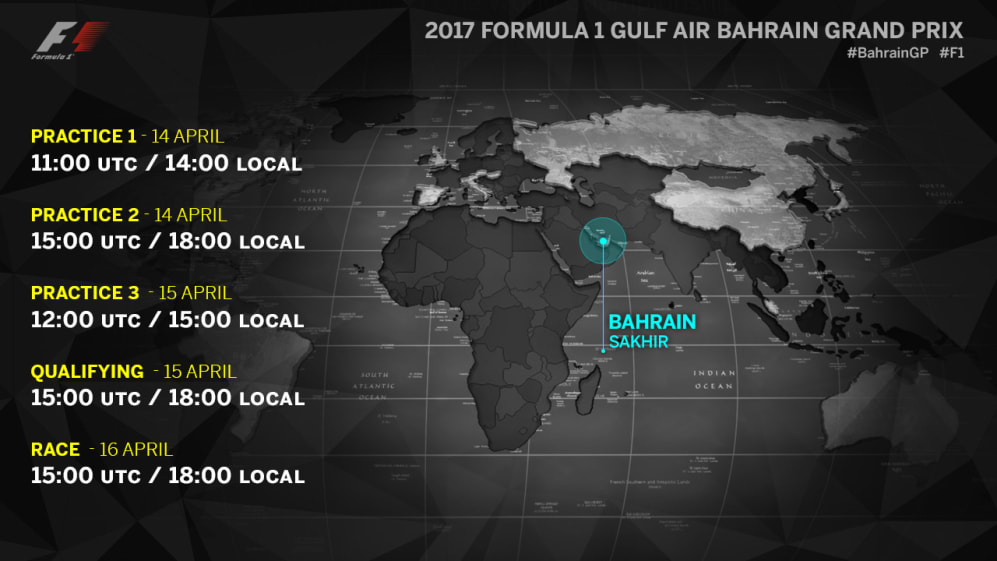 Don't forget, if you are registered with F1® Access (it's free!) you can follow live timing and commentary from Bahrain on Formula1.com, or by downloading the Official F1 App. For more details, click here.