F1 New Balance Esports Pro Series: Tonizza Roars Into Championship Lead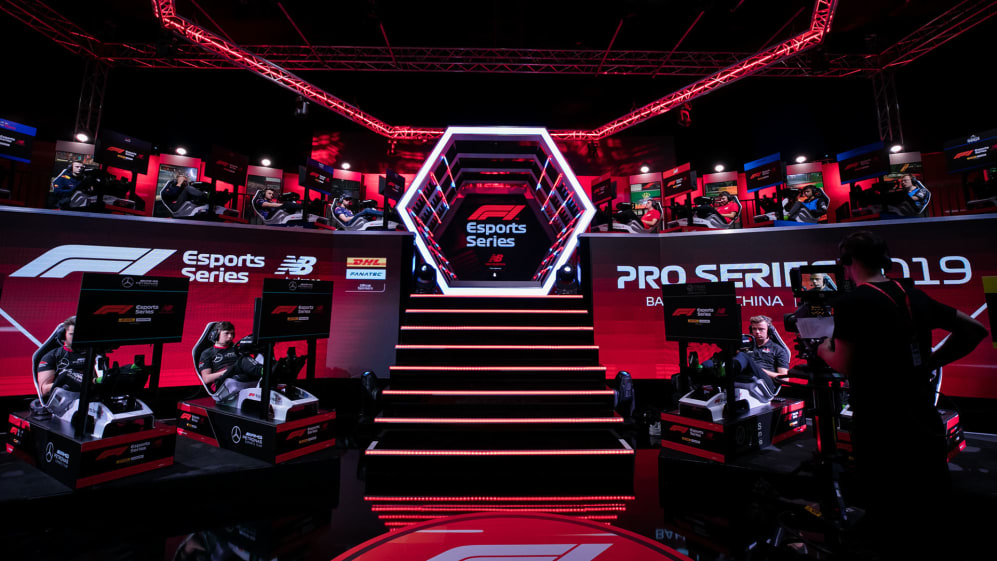 After an evening of dramatic racing in the first 2019 F1 New Balance Esports Pro Series live event, Ferrari Driver Academy leads the way, with David Tonizza taking the top spot in the driver standings.
The Ferrari Driver Academy driver is closely followed by Red Bull Racing Esports driver Frederik Rasmussen in second place whilst SportPesa Racing Point F1 Esports driver Marcel Kiefer claimed third.
Tonight's event was hosted at the Gfinity Esports arena in London and saw all ten of the official F1 Esports teams go head to head on F1 2019, the official F1 videogame developed by Codemasters, for the first time.
The first race of the Pro Series saw the drivers take on the infamous Bahrain International Circuit in Sakhir.
After starting an impressive third on the grid, Italy's Tonizza dominated the first race of 2019, securing the first ever win for the Ferrari Driver Academy. The driver was closely followed by Renault Sport Team Vitality's, Jarno Opmeer finishing second and Alfa Romeo Racing F1 Esports, Salih Saltunc finishing third.
The second race took place at the Shanghai International Circuit and witnessed a dramatic battle between Tonizza and Daniel Bereznay as they continued their tussle from the previous race. However, The FDA driver continued to triumph and took another win for the Italian team. Second place went to Red Bull Racing Esports driver Rasmussen and third to SportPesa Racing Point F1 Esports, Marcel Kiefer.
The iconic Baku City Circuit in Azerbaijan set the stage for the final race of the night and turned out to be a tense battle between Rasmussen and Williams Esports Tino Naukkarinen. Despite all the on track action, Rasmussen came out on top with Naukkarinen a close second and Tonizza in third.
The fight for the championships will continue at the next live event on October 2nd, which will see Ferrari Driver Academy defend its positions at the top of both standings.
Driver standings
David Tonizza Ferrari Driver Academy - 65
Frederik Rasmussen Red Bull Racing Esports - 43
Marcel Kiefer SportPesa Racing Point F1 Esports - 31
Team standings
Ferrari Driver Academy - 65
Red Bull Racing Esports - 44
SportPesa Racing Point F1 Esports - 39