Feature
F1 POWER RANKINGS: Which driver has gone top after the French Grand Prix?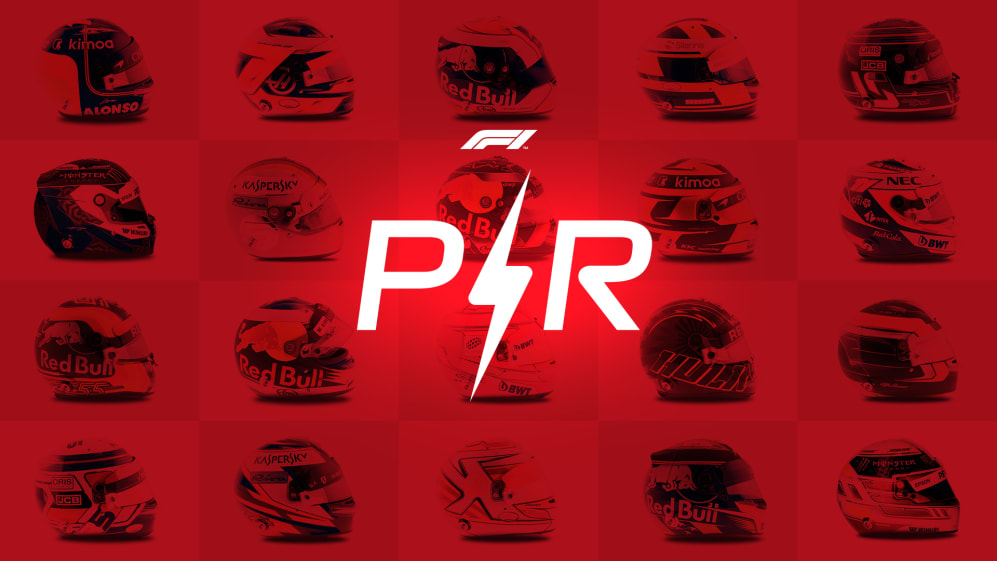 Since the Bahrain Grand Prix, it's been Max Verstappen who's ruled the Power Rankings roost. But post-Paul Ricard, there's a new king in town in the top 10 – and there are no prizes on offer for guessing who it is…
HOW IT WORKS
Our five-man panel assesses each driver after every Grand Prix and scores them out of 10 according to their performance across the weekend – taking machinery out of the equation

Our experts' scores are then combined to produce a race score. As the season progresses, these race scores are then averaged to produce a ranking which reflects driver performance

He's only gone and done it. Having not been top of the Power Rankings at any point this year, a crushingly dominant Q3 and race performance in France sees Hamilton unseat Max Verstappen from his six-race reign at the toppermost of the top 10. Hamilton's score of 49 matches his tally from his win in Monaco a month ago, although his second consecutive FP2 mistake – albeit that this one was nowhere near as costly as his Canadian Grand Prix one – probably just stopped Hamilton becoming the third driver this year to take a perfect 50 (after Valtteri Bottas in Australia and Charles Leclerc in Bahrain).

There's no shame in Max Verstappen losing his top billing to a Lewis Hamilton who appears to have selected another gear in the last few races. Nonetheless, the Dutchman remains a comfortable second despite a slightly low-key performance in Le Castellet, where he simply didn't have the race pace to get on terms with the Ferrari of Leclerc in front and had to settle for fourth. Still, the Red Bull man maintains his run of being the only driver to have finished every Grand Prix this year with a score of 40 or higher.

Bottas appears to have set out his Power Rankings stall in third place, having occupied that spot since the Spanish Grand Prix. In truth, it was tough to watch the Finn run neck-and-neck with his team mate all through free practice and then head the first two segments of qualifying only for a second consecutive Q3 error to see him qualify over two-tenths off Hamilton – while he then played a fairly anonymous second fiddle to his team mate in a car that was the class of the field by some margin. Let's hope for some Bottas 2.0 action at one of his pet favourite tracks, the Red Bull Ring, this weekend.

Another driver holding his position this week is Carlos Sainz, whose season is developing beautifully after a rough beginning. Since Azerbaijan, the McLaren driver hasn't scored less than 42 points a race in Power Rankings – meaning he's netted an average score-per-judge of 8.4 since the end of April – while France saw him claim his second highest total of the year (behind Monaco) after sweeping to magnificent sixth place to keep the McLaren good news train on track. Speaking of which…

Following a quiet couple of races that have seen McLaren's rookie – and one-time holder of joint second place in the Power Rankings – clinging on to the fringes of the top 10, a punchy performance from F1's sharpest social media user sees Lando Norris climb from ninth back up to fifth with his highest score of the season so far. Unsurprising, that, given he qualified an astounding P5 before a gritty display in the final few laps as he struggled – but valiantly failed – to hold onto P7 in an MCL34 that had gone all Apollo 13 on him.

The Toro Rosso driver slips down a place in this week's Power Rankings following a lacklustre weekend for the team at Paul Ricard. Having been passed over for the upgraded Honda engine given to team mate Daniil Kvyat, as well as the two Red Bull drivers, Albon then struggled for race pace before going on to finish a lowly P15, one place behind his back-of-the-grid starting team mate after a firm-but-fair fight between the pair. With an average score of just 36 from the past four races, however, Albon will need to bounce back quickly if he's to remain a part of the Power Rankings elite.

The Toro Rosso driver slips down a place in this week's Power Rankings following a lacklustre weekend for the team at Paul Ricard… oh, sorry, that was Albon's entry. To be fair, it was much of a muchness between the pair this weekend, although Kvyat deserves praise for finishing ahead of his Thai stable mate after starting P19, having won out in their aforementioned on-track squabble. Will hope to use the upgraded Honda unit that dropped him to the back of the grid in France to better things at Toro Rosso's sort-of home race in Austria.

Leclerc does the Power Rankings hokey-cokey, having dropped out after an anonymous Canadian Grand Prix before clawing his way back in again at Paul Ricard. That was thanks to a performance from the Monegasque which was much more in keeping with the form we were expecting from Leclerc in 2019, as he qualified a worthy third before hounding Valtteri Bottas to the end of the race in an ultimately futile bid to gain second place. Confidence-boosting for him, morale-boosting for Ferrari fans.

Over on the other side of the Ferrari garage, the Power Rankings judges punished Sebastian Vettel with his second-worst score of the year. Much of that stemmed from the German's bizarrely off-colour qualifying performance, which saw him line up seventh on the grid, behind both McLarens. Normal order resumed in the race, but Vettel could only climb back to fifth by the chequered flag, with the cumulative effect that he slips from eighth to ninth in the Power Rankings.

He's not been higher than seventh in the Power Rankings this year, but George Russell maintains his streak of being the only driver outside of Hamilton, Verstappen and Bottas to be a constant feature in the top 10 this year. TV viewers actually got a chance to see Russell's talent in action at this race, too, thanks to some exciting on-track action for the British rookie as he diced with his team mate Robert Kubica, pulling off a beautiful move around the outside of Signes on Lap 18 – although he'd ultimately finish behind Kubica for the first time this year after Williams were forced to replace the front wing he'd damaged trying to do the same move on his team mate on Lap 6.
Dropping out and on the bubble
Leclerc re-entering the top 10 meant that someone had to give way, and that someone was Sergio Perez, the Mexican taking his second consecutive 33-point haul after another trying weekend. He remains on the bubble, however, just behind Alfa Romeo's Kimi Raikkonen, with the judges giving the Finn a 43 – his best score of the year to date – after a feistier performance from the Iceman in France than we've seen recently.