Feature
F1 POWER RANKINGS: Bottas keeps top spot as Leclerc moves up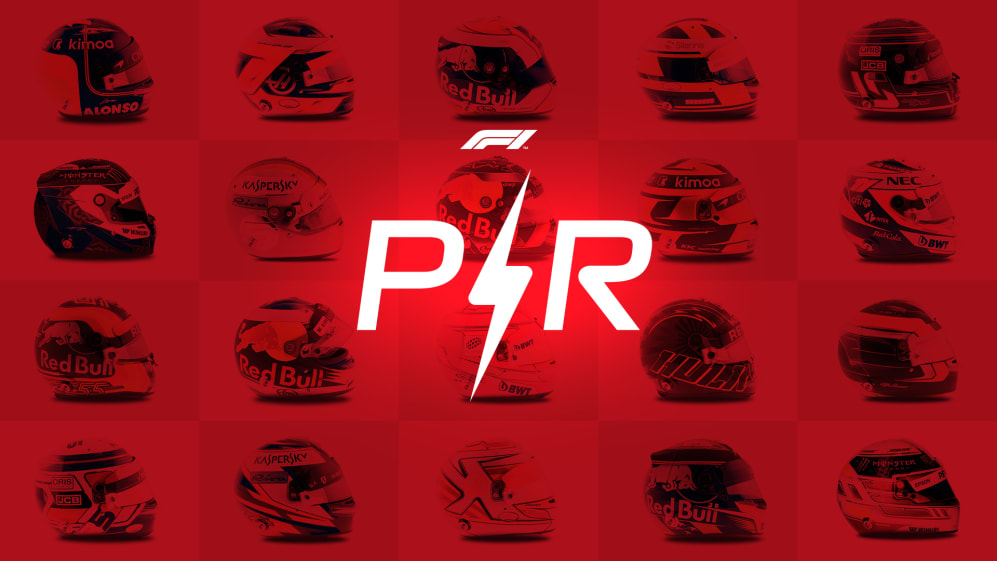 He may have lost out to his team mate Lewis Hamilton in Spain, but Valtteri Bottas's ruthless consistency of late has ensured he retains top spot in our index of driver form…
HOW IT'S DONE
In a new feature for 2018, our team of experts assess each driver after every Grand Prix and score them according to their performance across the weekend - taking machinery out of the equation
Our experts' scores are then combined to produce an ongoing overall ranking which reflects driver form - taking only the three most recent races into account
This week's Top 10

A crash in the opening race weekend of the season could have destabilised Valtteri Bottas. But the Finn has since proved unflappable. Second in three of the last four races, with a victory cruelly taken from him in the other is champion-esque form – and gives him an unbeatable three-race performance score in our index. In Spain, he missed out on pole to team mate Lewis Hamilton by just 0.040s. Come race day, he was slipstreamed by Sebastian Vettel, which dropped him to third. But from there, he drove faultlessly, managing his tyres brilliantly to make a one-stop possible and thus allow him to snatch second back. Keep performing like this and not only will Bottas hold onto the number one slot in our rankings, Mercedes Team Principal Toto Wolff will surely snap him up for another year at the Silver Arrows.

He may not have a car capable of winning a Grand Prix just yet, but Alonso is definitely making the most of what he's got. Having made Q3 for the first time this season, the McLaren driver had a messy start, dropping three places to 11th amid the first-lap chaos. But he clawed his way back through the field, pulling off a spectacular overtake on Esteban Ocon around the outside of Turn 3, to finish eighth. To have scored four times the number of points as his team mate Stoffel Vandoorne shows just how much he's achieved. It wasn't his best drive of the season, but it wasn't far off - and his consistency is enough to move him to within touching distance of our summit.

Hamilton lucked into victory in Baku – and he wasn't afraid to admit it. But there was no luck required in Spain as he showed a level of domination we've not seen since last year, and in the process raised his three-race score sufficiently to vault up our power rankings chart. His pole lap was solid, but it was his performance in the race that really impressed. Once clear away at the start, the result never really looked in doubt. Hamilton said he had found the synergy between himself and the car for the first time this season. And it was quite the response given the season he's had so far. A 17-point lead, having only truly dominated one weekend, is a mighty fine position to be in. His rivals should be worried.

After looking like he'd 'clicked' with F1 in Baku, the much-heralded Sauber driver scored a second successive points finish in Spain, thanks to another top performance in which he had a pace advantage over team mate Marcus Ericsson all weekend, even making it into Q2. That was enough to lift the 20-year-old into this week's ranking. Another top result on home soil in Monaco and he has a shot at the top spot, such is his current three-race score.

The German slumps down our rankings after another disappointing weekend, though in truth his drop has more to do with the inspired performances of others than any major lapse in form. In Spain, Vettel simply couldn't get tyres to work for him, though how much of that was down to him and how much was down to the car is open to debate. Either way, he was off the podium for the third race in a row.

As with Leclerc, things really seem to be clicking for Sainz now, who has three straight points finishes and vaults up our ranking in the process. For the fourth year in a row, he bagged himself a top ten finish at home, passing Alonso in the process. The only knock on the Spaniard was his inability to make easier work of Ericsson – though the Swede deserves credit in that regard.
Perez cracked our top ten for the first time following his brilliant podium in Baku, and maintains the same slot in the index after another solid points finish in Spain. Tyre struggles in quali meant his was heavily outqualified by team mate Ocon, and he benefited from the Frenchman going out in the race. But the Mexican managed his rubber excellently in the race, as well as making a couple of meaningful passes.

If you consider our three-race scoring system to mark the beginning, middle and end of a period of form, then Ricciardo is clinging onto a position in this ranking almost entirely because of his win in China. In Spain the Australian was outqualified by team mate Verstappen and suffered a silly spin under the Virtual Safety Car which cost him a shot at Vettel. However, he did set a scintillating fastest lap, showing what could have been.

Like Vettel, Raikkonen suffered with tyre issues, though the Finn reckoned he could have made a one-stopper work had his car not given out. Would that have put him ahead of Vettel on the road? Quite possibly. Would it have prevented a slide of three places in our rankings? Perhaps, though the Iceman didn't look quite as on top of things in Spain as in recent weeks.

Let's not mince our words – this year's Williams is not an easy car to drive, as evidenced by Stroll's multiple trips off the road in practice and his 'giving it everything' crash in qualifying. But the Canadian cracks the top 10 for the first time this week after following up his points in Baku with a dogged performance in Barcelona in which he came close to the points once more.
On the bubble
Despite his excellent performance in Spain, one-time rankings leader Kevin Magnussen drops out of the Top 10 this week, with his three-race score - our measure of form - taking a battering as a result of his disappointing, and more than a little controversial, performance in Azerbaijan. Nico Hulkenberg - who suffered his second DNF in a row in Barcelona - also drops out. Max Verstappen, meanwhile, nears our Top 10 after scoring his first podium of the season. But to make this list he'll have to prove his form is not a flash in the pan next time out in Monaco.
Disagree with our ranking? Tweet us your Top 10 using the hashtag #F1PowerRankings