Feature
F1 POWER RANKINGS - Grading the drivers after Australia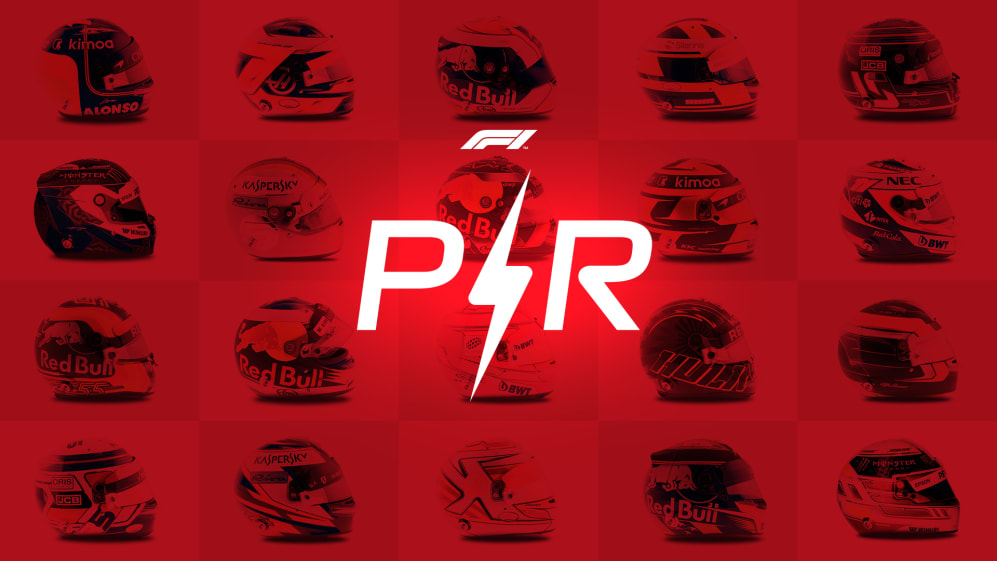 Sebastian Vettel may have earned the silverware, and Fernando Alonso Driver of the Day honours, but according to our rankings it was another driver who was top dog in Australia…
In a brand-new feature for 2018, our team of experts will assess each driver after every race and rank them according to their performance across the weekend - taking machinery out of the equation. Their scores are then combined to produce an overall ranking. Here's how the standings look after round one - but will our leader do enough in Bahrain to retain top spot?

Kevin Magnussen had his fair share of flak from fellow drivers last season, but the Dane did not make a single mistake all weekend in Melbourne.
If his qualifying lap was magnificent, his start was arguably even better. Sweeping around the outside of anyone at Turn 1 is to be applauded, but perhaps even more so when it's Max Verstappen. Most impressively, he then had no problem keeping the Red Bull at bay.
A cross-threaded wheelnut robbed him of a fourth place he and the Haas team richly deserved – but it doesn't stop him topping our ranking.

Fastest in every session (bar a weather-disrupted FP3) heading into the race, victory in Melbourne seemingly belonged to Lewis Hamilton. But then the world champion was outfoxed by technology - a software glitch in calculating the gap he required to retain the lead after the Virtual Safety Car that was obviously not his fault.
Up until then, the Briton had driven faultlessly, delivering a truly spectacular lap in qualifying and coolly controlling the race. Yes, ultimately there was a mistake while hounding Vettel for the lead, but that was small fry in the grand scheme of things, for his rugged pursuit made for compelling viewing.

Fernando Alonso earned your vote as the Driver of the Day as he held off Max Verstappen to give McLaren their best result since the 2016 United States Grand Prix – and equal their best result over three years with Honda.
The Spaniard made an error in qualifying, which meant he missed out on Q3, but made the most of others' misfortune to take fifth and begin the team's new era with Renault on a high. Plus he even found the time to offer his engineer some words of encouragement.

Kimi Raikkonen has rarely outshone team mate Sebastian Vettel during their time together at Ferrari, but Melbourne was one of those occasions where the Iceman genuinely seemed to have the upper hand.
The Finn was the quicker, happier driver throughout practice and qualifying and would have almost certainly finished ahead in the race had Vettel not benefitted from the Virtual Safety Car.
He tends to go well in Melbourne – his last F1 win came there in 2013 for Lotus – but it was nonetheless an encouraging performance that bodes well for Ferrari's constructors' championship ambitions.

Outperformed by Haas team mate Magnussen when it mattered, Romain Grosjean's performance was still one of the very highest calibre.
A fraction behind the Dane in qualifying, Grosjean showed good pace throughout the race and defended well against an attacking Ricciardo.
Fifth place was the least he deserved but he suffered the same fate as his team mate, leaving him distraught as he climbed out of the car.

It's never easy making an impression driving for a team towards the back of the grid, especially one that is getting to grips with a new car concept, but Charles Leclerc managed to do just that on his F1 debut.
The young Monegasque showed well against his experienced team mate Marcus Ericsson all weekend, managing his tyres well and even pulling off an overtake or two in the race. A more-than solid start to what could be a glittering career.

Ricciardo's hopes of becoming the first Australian to take a podium on home soil took a blow before the weekend had really even got going when he was given a grid penalty for speeding under red flag conditions in practice.
The Honey Badger had to take that small but costly mistake on the chin, but despite his obvious frustration, he bounced back well in the race, barely putting a foot wrong. His pass on Nico Hulkenberg in particular was out of the top drawer, as was his electric fastest lap which served to highlight Red Bull's ultimate potential.

The Renault man took a while to get going in Melbourne, but after a tough Friday the German found his way to qualify strongly and shade team mate Carlos Sainz.
He was caught out by an inspired Ricciardo in the race but there was nothing he could do about Fernando Alonso and Max Verstappen jumping him during the Virtual Safety Car period in what was otherwise a solid season opener.

Marcus Ericsson's F1 future looked to be hanging in the balance at the end of last season, but he looked a man renewed in Melbourne. Sauber boss Frederic Vasseur was full of praise for the Swede after his qualifying lap, when he only narrowly missed out on getting through to Q2.
His race lasted just six laps, courtesy of a power steering problem, but his electric performance in that short period was reassuring enough to earn a place in our top 10.
Some might find it odd that the race winner is so far down the rankings, but it shows the strength of some of Sebastian Vettel's rivals' performances in Melbourne.
He admitted to a mistake in qualifying and could not match the pace of team mate Raikkonen for much of the weekend, but took the opportunity the Virtual Safety Car gave him and did not make a mistake thereafter. And it's also arguably a bonus for the German that he was still able to win even when not operating at the peak of his powers.
Disagree with our ranking? Tweet us your Top 10 using the hashtag #F1PowerRankings