Feature
F1 POWER RANKINGS: Hamilton goes P1, but who's had a shock exit?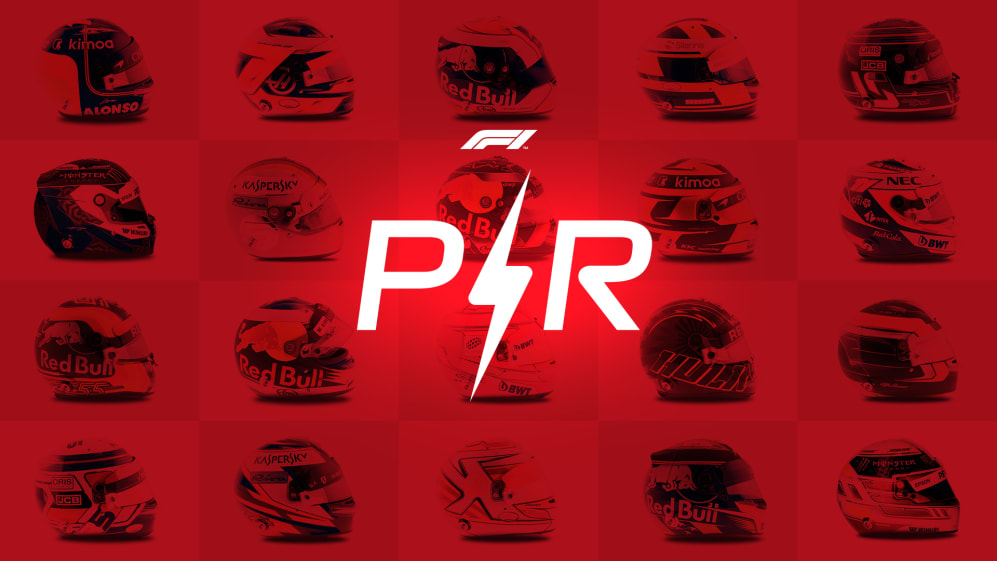 Lewis Hamilton is rewarded for his stunning win in Germany with top position in our rankings, but which driver has fallen foul of the three-race average scoring system?
How it's done
In a new feature for 2018, our team of experts assess each driver after every Grand Prix and score them according to their performance across the weekend - taking machinery out of the equation
Our experts' scores are then combined to produce an ongoing overall ranking which reflects driver form - taking only the three most recent races into account
This week's Top 10

Few could argue that Lewis Hamilton deserves his place at the top of the Power Rankings table after the previous three races, capped off by the most improbable win in what will probably go down as one of his finest ever drives. Looking back, he's had quite the run. Took the lead at the start in Austria and looked bolted on until fuel pressure issues robbed him of the win. Summoned up a lap that physically scared him to take pole in Silverstone. Nerfed on the first lap there but gave every ounce of himself to finish on the podium. Then came back from a car failure in qualifying in Germany to rise from 14th on the grid to victory. He called the conditions perfectly – it was an incredible drive and regardless of where one stands on the pit entry debate, nobody could deny that the past three races have shown us Lewis Hamilton at his absolute best.

Only loses the top spot because of Hamilton's awe-inspiring last three, but after his early season issues, Max Verstappen looks like a solid and unshakeable part of the Power Rankings top 10. While his team mate Daniel Ricciardo is getting a raw deal in terms of reliability, even when his car is firing on all cylinders, Verstappen appears to have the legs on him at the moment. Red Bull are still struggling to get on terms with both Mercedes and Ferrari in qualifying, and just lack that final bit of oomph in racing conditions to be able to stay close and fight for the out-and-out wins. All things being equal, Verstappen is in race-winning form, as Austria so evidently displayed. What a change from the start of the year.

Up a whopping five places on this week's rankings, Nico Hulkenberg is rushing to the summer break on possibly the form of his life. A turbo issue took him out in Austria, but in both Silverstone and Hockenheim he finished higher than he started and laid down a marker to his highly regarded team mate. Hockenheim was a high-scoring race for the German with our panel, the Renault driver himself comparing his mastery of the conditions to that which that saw him excel at the 2010 and 2012 Brazilian Grands Prix. It's these kind of performances that had Nico Hulkenberg marked down as a champion-in-waiting, and which has seen the major teams sniffing around him for the majority of the past decade.

Up two for Esteban Ocon on the back of three races of absolute brilliance from the Frenchman. Ahead of Hockenheim, Ocon had been on an incredible run in comparison to team mate Sergio Perez. Indeed, Germany was the first time since China that he was outqualified by the far more experienced Mexican, Ocon ultimately putting his lack of competitiveness down to missing both FP1 (Nicholas Latifi in the car) and FP3 (weather conditions) and going into the session with just 15 laps under his belt. In the race, he drove faultlessly and fought back from second-last at one point to eighth, right on his team mate's tail. It's that level of composure and consistent pace that has seen the silly season rumourmill kick into overdrive, with the Frenchman at the heart of all the ruminations.

Sebastian Vettel loses a position on this week's Power Rankings thanks predominantly to a small mistake with a potentially big impact. The German Grand Prix was perfectly set up: he had the car, he had the support, he had the pole and he had his rival starting in the back half of the field. Hockenheim was his race to lose. And he did. That tiny error as the rain fell cost Vettel a home win, 25 points and, crucially, the lead of the championship. While some pundits are already claiming the pendulum has swung back in favour of Lewis Hamilton, that would be to completely ignore the ebb and flow of this season, and just how often fortune has changed hands. But Seb must up his consistency, for while both he and Hamilton now have one retirement each from the first 11 races, Hamilton has an 80% podium finishing record in his other 10, while Seb's sits at 60%. That simply has to improve.

Many will feel Valtteri Bottas was hard done-by in Germany, the call for him to avoid racing his team mate sticking in the craw for those fans who understood team orders not to be a part of the new Mercedes lexicon. But such was Ferrari's expected pace in Germany that defending position, in hindsight, could arguably seem the sensible course of action. Mercedes' insistence that the same would have been applicable were the positions reversed may form some consolation to Bottas, but not much, though the Finn is clearly the ultimate team player. Coming on the back of a retirement in Austria and a fourth place in Silverstone on a day when Ferrari had the upper hand, Germany will have reignited the flame in Bottas.

Romain Grosjean's last three races have been a racing yo-yo as reflected in his Power Rankings 'now you see me, now you don't' form. Magnificent in Austria, lacklustre in Silverstone and back to his absolute best in Germany, Grosjean is a re-entry this week. While Kevin Magnussen has been the points-gatherer and team leader for Haas this year, in both Austria and Germany it was Grosjean who finished the higher of the two. While admittedly tyre choice and weather conditions played into his hands in the final moments at Hockenheim, he still had to make it work and drove brilliantly. In short, Austria and Germany showed that he's still got it – Silverstone showed why some think his F1 future could be in doubt.

A place gained, much like his countryman Bottas, after a race in which many felt Raikkonen was on the duff end of team orders. While not quite the "Fernando is faster than you" of 2010, Ferrari's switching of their drivers' positions had everything to do with the fact that Raikkonen's race-leading position had come as a huge surprise to the team. He'd simply massively outperformed expectation after pitting early. Raikkonen may not be Formula 1's highest recent achiever, but he is the sport's most consistent performer over the past three races, hitting the podium in each.

Another re-entry this week, Sergio Perez made up for a disappointing run of being outqualified and outperformed by his team mate to finally finish ahead of Esteban Ocon for the first time since May. Perez's Germany result sees him retake the lead over the Frenchman that he lost at Silverstone, but only by a point. Despite spinning when the rain initially fell, Perez redoubled his efforts to ensure a solid points finish in seventh and an unexpected points haul for Force India. After three no-score races from Monaco to France, Perez has bounced back to be in the points at each of the last three, thus his reappearance in the top 10.

A big drop for KMag this week seems exceptionally harsh on the basis that he'd scored brilliantly in Austria and Great Britain and only narrowly slipped out of the points thanks to strategy, poor pit stops and weather in Germany. It's not a reflection on him, though, just a case of those ahead of him scoring higher for the past three. Perhaps it's because we've come to expect the Dane and Haas to be consistent points scorers that his ranking results haven't matched up against those performing above expectation, but he maintains his position in the top 10 nevertheless.
Dropping out and on the bubble
Fernando Alonso just misses out on place back in the top 10, with his Germany performance taking the shine off two top eight finishes in the preceding races, but by far the biggest casualty is Charles Leclerc – P3 in the rankings last time out. While his Silverstone retirement was not of his making, his first lap error in Austria combined with the second lowest pundits' score in Germany, handed out for pushing massively over the limit to make up for Sauber's poor strategic call, sees him drop out, along with Carlos Sainz.