Feature
F1 POWER RANKINGS: Magnussen holds off Vettel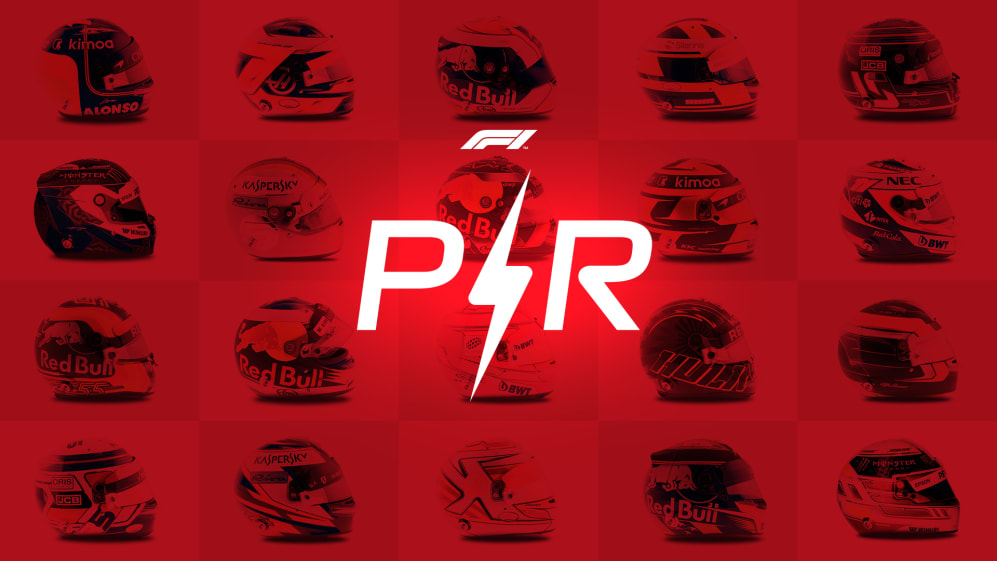 Sebastian Vettel made it two wins out of two in Bahrain – but it wasn't quite enough for the Ferrari driver to jump to the top of our Power Rankings…
In a brand-new feature for 2018, our team of experts assess each driver after every Grand Prix and score them according to their performance across the weekend - taking machinery out of the equation. Their scores are then combined to produce an ongoing overall ranking which reflects driver form. This ranking takes into account Australia and Bahrain.

The Dane keeps the top spot in our rankings for the second race running after backing up his brilliant performance in Australia by equalling Haas's best ever finish with a typically punchy drive to fifth in Bahrain. That team mate Grosjean struggled to get comfortable with the handling of his car all weekend only underlines what a terrific job Magnussen did.

If his victory in Australia was a tad fortuitous, Vettel's win in Bahrain was anything but. After making it count when the pressure was on to take pole on Saturday, the German then had to use every bit of his racing acumen to somehow make a one stopper work on softs and hold off the charging Mercedes, after Ferrari were forced to switch up his strategy. His jump from P10 to P2 in our rankings is reflective of a stunning weekend's work.

The reigning world champion slips one place in our rankings to P3 after a mixed weekend in Bahrain. He was outqualified by team mate Bottas on Saturday, but produced some fireworks as he climbed from P9 to third in Sunday's race, not least his three-car pass on Lap 5. That, however, followed what was by his own admission a tentative start and contact with Verstappen, both of which cost him any outside chance at victory.

Already in the top 10 following an excellent if short outing in Australia, the Swede climbs five places to P4 following Bahrain after what was arguably his best F1 performance in 78 starts. Only four drivers made it to the flag on one stop, and three of those were on the podium. Having wisely picked his fights, preserved his tyres and saved fuel, he duly finished ahead of several faster cars - and his much hailed rookie team mate - to end a long pointless streak. Faultless.

The young Frenchman didn't feature on our last ranking, but he smashes straight in at number five following Bahrain after a simply sublime weekend. No driver maximised the tools available to them better than Gasly, who qualified well ahead of team mate Hartley in fifth before scoring Toro Rosso's eighth ever top five finish with an exquisite fourth in the race. His tenacity in fighting Magnussen showed this is a driver more than happy to mix it at the front - and not settle for anything but the best result available.

On a weekend when McLaren lacked ultimate pace – particularly in qualifying – Alonso was his trademark dogged self in the race, jumping Hamilton at the start before making the most of every situation to deliver another top ten finish and move up to a scarcely believable P4 in the drivers' standings.

For the second race in a row, Hulkenberg outqualifed and outraced team mate Sainz, running comfortably in the top 10 all race: Not quite quick enough to challenge Magnussen, but able to keep Alonso in check. It's hard to know exactly where Renault are from a performance perspective right now, but you get the sense the German extracted just about all he could from the car in Bahrain, gaining him one spot in our rankings.

The Finn drops four places in our rankings following Bahrain, but largely due to the excellence of others. Having run brilliantly up to Q3, Raikkonen couldn't come up with pole when it counted (though there were extenuating circumstances), but in the race he comfortably had enough pace for the podium before a pit stop error outside of his control knocked him out of the Grand Prix. The early signs still suggest this year's Ferrari is suiting the 2007 world champion much better than last year's.
The Australian just hangs onto a Top 10 slot in our rankings on the basis of what he showed in qualifying and on the opening lap of race – but in the end his weekend was one of what might have been. A podium certainly seemed achievable before he was stopped by an electrical fault – a retirement he described as 'brutal' given the pace he felt was in his car.

As Romain Grosjean and Charles Leclerc slide out of our rankings, so Stoffel Vandoorne comes in after a second successive points finish. The Belgian was a few tenths off team mate Alonso in qualifying, but did superbly to finish behind him on the road in the race after dropping to dead last at the start following a terrible getaway.
Disagree with our ranking? Tweet us your Top 10 using the hashtag #F1PowerRankings