Report
F1 POWER RANKINGS: Vettel back on top as Verstappen debuts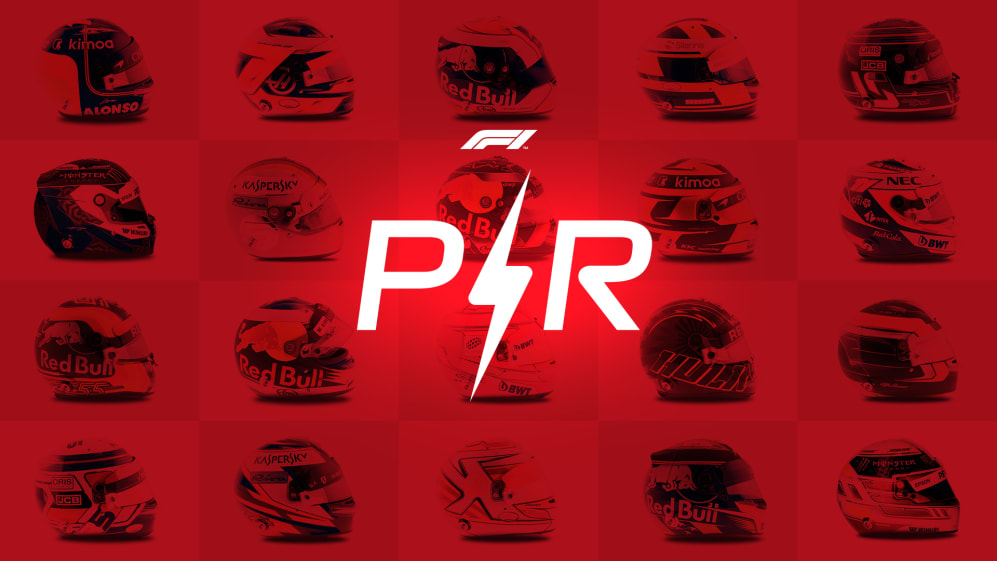 Acing the Canadian Grand Prix has seen Sebastian Vettel leap up our index of driver form, reclaiming top spot for the first time since after China, while a certain Max Verstappen makes his first appearance on the list this year...
How it's done
In a new feature for 2018, our team of experts assess each driver after every Grand Prix and score them according to their performance across the weekend - taking machinery out of the equation
Our experts' scores are then combined to produce an ongoing overall ranking which reflects driver form - taking only the three most recent races into account
This week's Top 10

Sebastian Vettel has been in the ascendant for the past couple of races, but his performance in Canada was nothing short of sensational, with a perfect score form our panel giving him an unbeatable three race score. An excellent qualifying in Montreal, which saw him claim the circuit's outright lap record, was followed by the sort of effortlessly dominant performance in the race that we were used to seeing at the height of Vettel's Red Bull pomp. Going top of both the championship and our Power Rankings is the German's reward for a solid three-race run capped off with a truly stonking weekend.

Continuing to show that he undoubtedly has the right stuff to be in F1, Charles Leclerc has been steadily creeping up our rankings in recent weeks. Making Q2 for the fourth time in a row, the Monegasque driver used the powerful Ferrari motor in the back of his Sauber to great effect in Canada, holding no less a driver than Fernando Alonso at bay with skill and class in the race. Two points finishes in three races, with a decent showing on home soil sandwiched in between have led the 20-year-old to the brink of our top spot.

A slight fall in the rankings for Lewis Hamilton, after a quiet Canadian Grand Prix during which he spent much of the race nursing an overheating car – although Valtteri Bottas also had the edge over his team mate in qualifying. However, as Hamilton pointed out after the race, fifth place was better than a retirement, while his third place in Monaco coupled with his supreme Spanish Grand Prix win keep him riding high in our top three

Seen alongside his gritty winning performance in Monaco, Daniel Ricciardo's Canadian Grand Prix was a little less sparkling by comparison, with the Australian ending up some 12 seconds adrift of team mate Max Verstappen for the final podium position. But the Red Bull ace was mega off the start and around Turn 2 against Kimi Raikkonen, while a stellar in-lap saw him comfortably jump Lewis Hamilton in the pit stops. Will need a good showing in France to keep his three-race average up though...
A strong performance for Bottas in Canada, converting his second place on the grid to the same position at the chequered flag, the Finn drops down a place in our rankings due largely to his quiet performance in Monaco hurting his three-race average. Nonetheless, he raced well in Canada, impressively swotting away the advances of Max Verstappen in Turn 2 to claim his fourth second place in six races and jump Daniel Ricciardo for third place in the drivers' standings. And he also outperformed Lewis Hamilton again...

A pacy weekend in Canada for the Force India man, added to his 'New Entry' status in the rankings last time out on the back of a strong weekend in Monaco, sees Esteban Ocon continue to climb the order. Making Q3 for the second time in as many races in Canada, Ocon banged in a time some six-tenths faster than team mate Sergio Perez to end up eighth on the grid. From there, he got ahead of Nico Hulkenberg off the start and was going well until a problem getting the rear jack under the car in his pit stop dropped him down the field – although he still managed to claim a decent couple of points.

A solid qualifying in Spain followed by a strong race drive in Monaco saw Gasly return to our rankings last time out, and he maintains his spot after a punchy weekend in trying circumstances in Canada. Engine issues in FP3 saw him qualify P16 on an old-spec power unit. That became P19 when Gasly traded a penalty for the upgraded Honda engine, and he used it to good effect in the race to finish just outside the points.

Yet another points finish for the super-consistent Spaniard – his fifth in a row – saw Sainz make intelligent use of his upgraded Renault package around the Circuit Gilles-Villeneuve. Maintained his 100% Q3 record in 2018, qualifying ninth and showing no signs of having had his confidence racked by his FP2 shunt. Sainz then survived a touch with Sergio Perez in the race to go on to take a largely comfortable eighth place. That he climbs just one place off the back of such a consistent run is simply due to others starring slightly more.

Poor Fernando. On his 300th Grand Prix weekend, the hard-lucked Spaniard retired from his second race in succession, this time with a broken charge air cooler pipe and after enjoying some hard racing with Sauber's Leclerc. He also slips slightly in our rankings, his decent showings in Spain and Monaco being compromised by a slightly more low-key performance in Montreal and strong showings from others.

Welkom, Max Verstappen, to the 2018 F1 Power Rankings. Yes, the Dutchman's difficult start to the season has kept him out of our top 10… until now. Fortunately no-one required a Verstappen head-butt in Canada as the Red Bull driver silenced his critics with his most accomplished display of the year, going fastest in all three practice sessions, qualifying well to take third on the grid and finishing the race in the same spot. Building on a third place in Spain and a spirited drive through the field in Monaco, things are starting to look rosier in Red Bull #33.
On the bubble
Renault's Nico Hulkenberg is flirting around the edges of the Top 10 in our ranking. Another strong performance in France could see him rejoin the list.
Dropping out
While one Ferrari driver tops our list, the other - Kimi Raikkonen - drops out having failed to dazzle our experts enough over the last three races. The Iceman has shown flashes of brilliance on several occasions this season - but it's been missing of late.