Renault: Engine fixes will be in place before Australia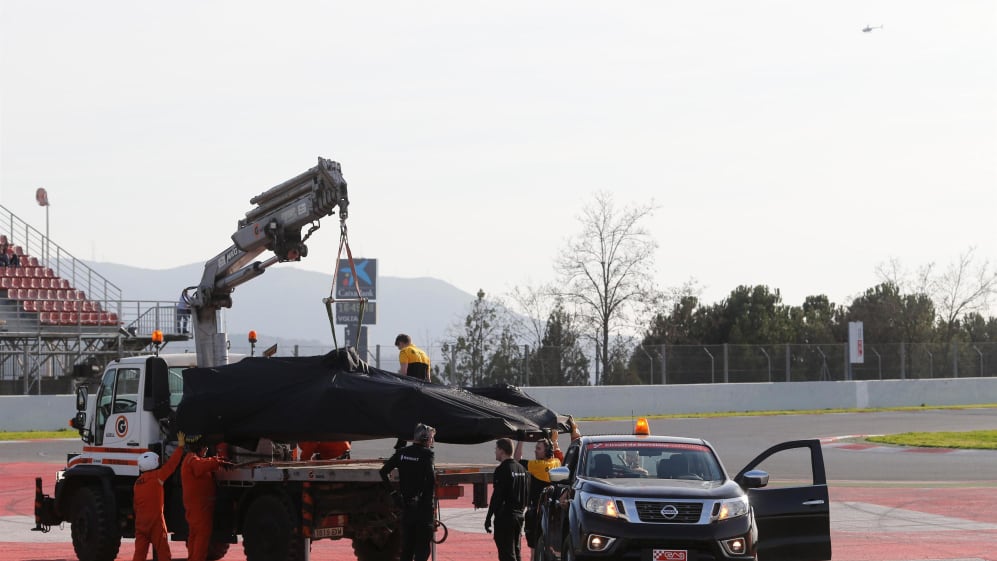 Renault have pinpointed their ERS as the cause of their frequent engine woes during the 2017 pre-season, and insist fixes will be in place before the Australian season-opener on March 26.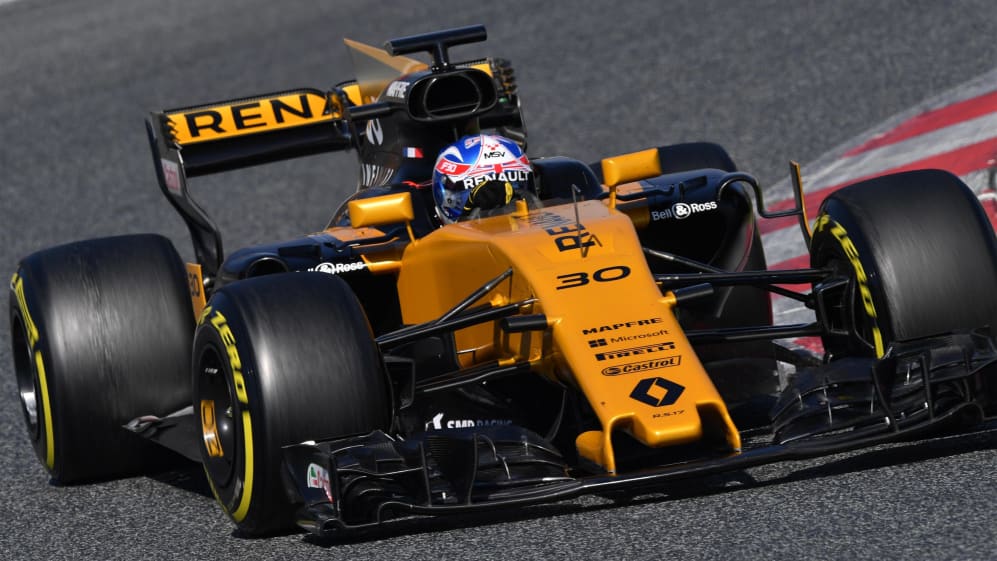 Fixes are already underway and we expect to have them in place for Melbourne...
The French manufacturer has stuggled with reliability over the opening seven days in Barcelona, while fellow Renault-engined teams Red Bull and Toro Rosso have also suffered several power unit-related disruptions.
Remi Taffin, Renault's engine technical director, says testing has magnified a problem Renault were aware of from bench testing - and insists fixes are already in the pipeline.
"We have a completely new power unit for 2017 and we have been mileage-limited with an element on the ERS side this week," Taffin explained.
"We saw some similar issues in development on the dyno, however testing on track has magnified this.
"Fixes are already underway and we expect to have them in place for Melbourne so we achieve the appropriate level of reliability for the start of the season. However this has impacted on our running here in Barcelona."
While Jolyon Palmer managed just 53 laps on the penultimate day for Renault, Taffin insisted progress is being made with the team's R.S.17.
"Today we revised our driver run-plan so Jolyon was in the car in the afternoon as well as the morning to gain more laps, as he'd experienced more down-time than Nico so far this test," Taffin added.
"In terms of performance we are satisfied we have taken a positive step forward and there is more to come over the season ahead.
"We are learning with every day with the car, so it is a case of continual progress."
In total Renault engines have racked up 804 laps during the second test in Barcelona. By comparison, Mercedes and Ferrari - who also esch supply three teams in total - have completed 1,265 and 1,011 laps respectively.