Feature
Spain preview - will upgrades change the status quo?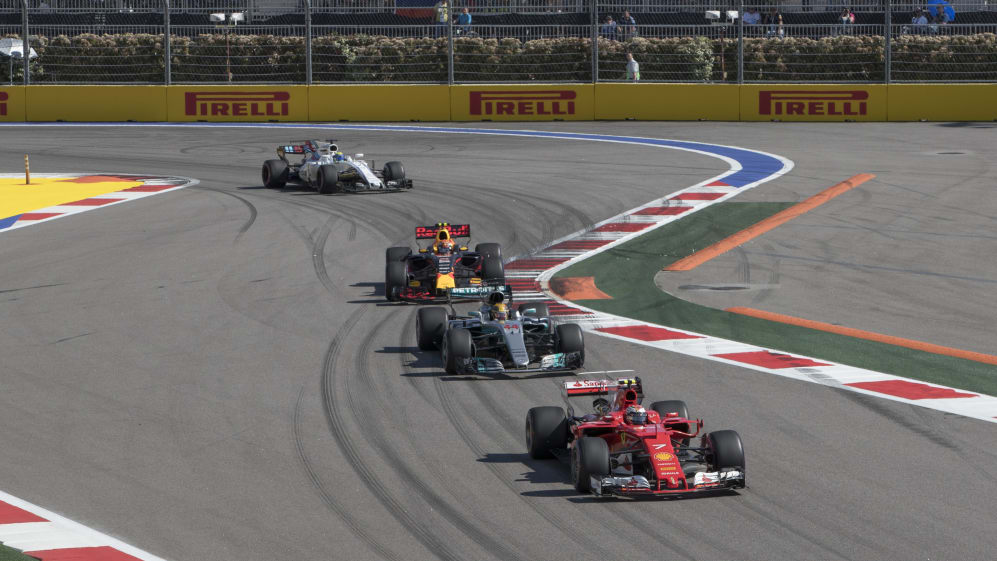 Traditionally, the first race of the season in F1's European heartland is the point at which teams bring major upgrade packages to their cars. But will this year's technical additions spark a big change in the formbook - or will the pecking order established over the first four races of the season hold firm in Barcelona?
Will Red Bull be transformed into contenders?
Red Bull claimed a famous victory in Barcelona one year ago, profiting from Mercedes' intra-team clash - and a strategy gamble - to triumph via their new recruit and subsequent history maker Max Verstappen.
On the evidence of 2017 so far, the likelihood of a repeat seems scant... but this isn't an ordinary race for Red Bull. The team are pinning all their hopes of a surge in performance on a raft of upgrades to the RB13, with improved grip and reduced drag among the main priorities.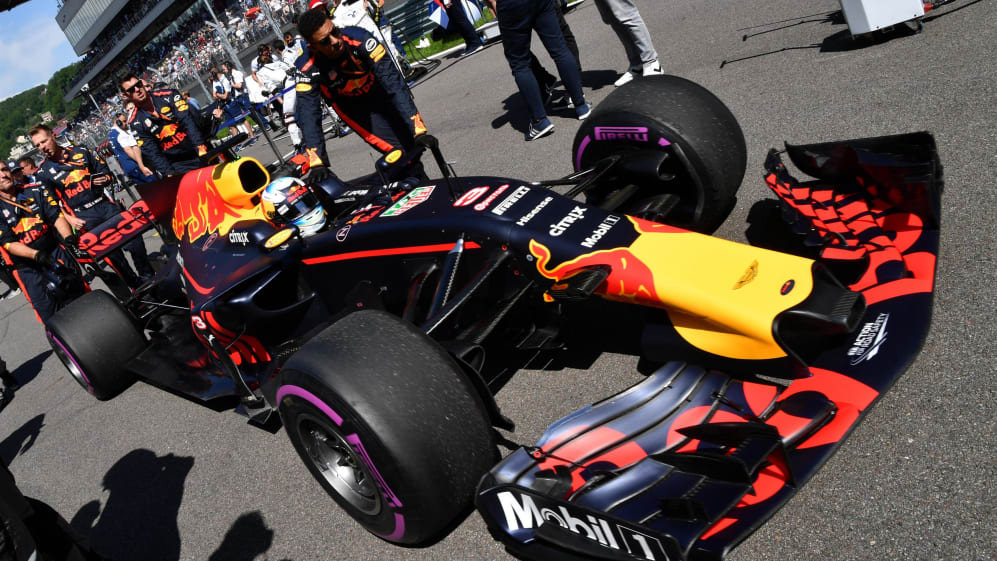 So far, all the noises have been positive. The gap to Mercedes and Ferrari might prove too big to bridge in one move, but both Daniel Ricciardo and Max Verstappen are optimistic that they can start challenging the Scuderia and Silver Arrows.
"I hope the upgrade will give us a chance to really fight with Mercedes and Ferrari or at least get us closer," Ricciardo says.
"The reason why it comes in Barcelona is that we put everything back in the factory were very busy so now I hope that it's a quicker improvement. It means that the people who do the work behind the scenes get their reward as well. It's a good feeling for everyone when these upgrades work."
Verstappen agrees.
"We have to wait and see what the updates will bring. I hope we can be a bit closer to the top teams or that we can at least follow them. That would already be a good step forward," he says.
"Going back to Spain will always mean a lot to me. Last year was such a special race to me and in the end we managed to pull it off. It was an incredible feeling once I passed the finish line, especially in your first race with a new team."
WATCH: Re-live Verstappen's astonishing maiden win
Will Ferrari or Mercedes pull ahead?
If Toto Wolff admits he went to Russia expecting it to be a tricky weekend, one wonders exactly how he feels about Spain.
The Mercedes chief will be keeping a close eye on Red Bull's progress, of course, but his team's performance relative to that of Ferrari will be the primary focus.
In pre-season testing the Ferrari SF70H proved more suited to the Circuit de Barcelona-Catalunya, and the form the team displayed there has largely carried over into the ensuing races in Australia, China, Bahrain and Russia. Food for thought...
Then there was the incident which clouded last year's race here, when Nico Rosberg and Lewis Hamilton collided approaching Turn 4 on the opening lap. That is also likely to be in the forefront of his mind, given Valtteri Bottas's first victory, in Sochi, and Hamilton's struggles with set-up there.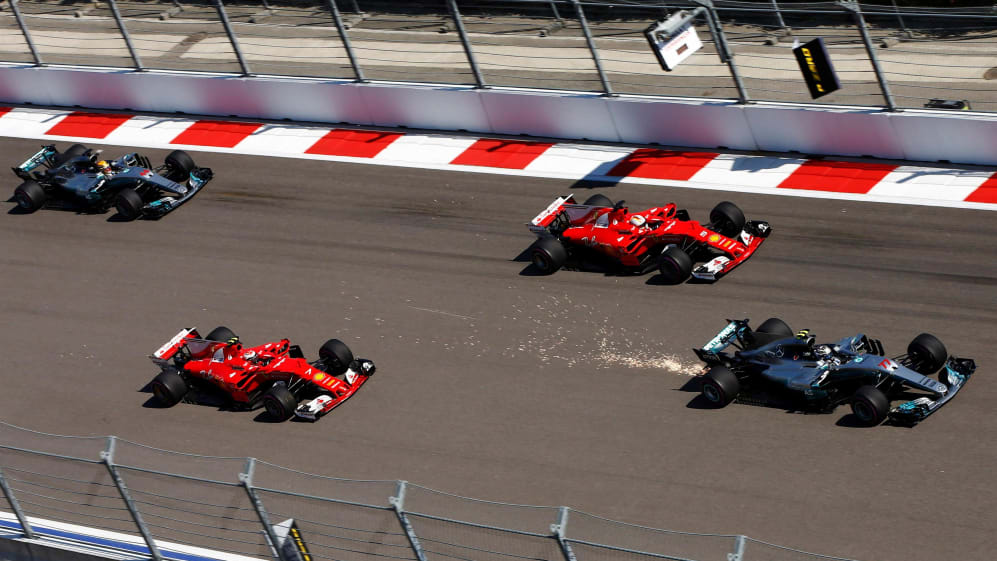 As Ferrari quietly head to Spain intent on continuing their challenge, with further aerodynamic upgrades and other changes which have been developed over the first races, Mercedes have updates of their own but are focusing most on honing the set-up of the W08.
One of the fascinating aspects of this weekend will be to see which of the big two teams' changes are the most beneficial in terms of performance and results - and whether Ferrari maintain the qualifying advantage they had in Sochi, and Mercedes the race advantage, or whether things revert to normal.
"The prevailing feeling is that there is lots of homework to do to come back stronger with a car that can perform on a consistent level every weekend," Wolff confessed after Sochi, where Ferrari out-qualified Mercedes. "I have the feeling that we are moving in the right direction but we need 24/7 shifts to achieve our ultimate targets…
"Barcelona will be interesting as our pre-season was not spectacular in Spain. It's a very different track to Sochi and we'll be running with harder tyres. We are taking this season one race at a time. If we deliver the best possible work from Friday onwards, then we'll be ready to win and fight with Ferrari."
Get ready for another intense battle between the reds and the silvers this weekend.
Force India hoping new floor lifts them to new heights
The Silverstone team pulled off their 16th consecutive points finish in Russia, which also marked the fourth time in 2017 that both their cars scored points courtesy of Sergio Perez and Esteban Ocon.
"Ahead of the European leg of the season, we can look back on the start of the year feeling pretty happy," team principal Vijay Mallya says. "We continued our 100% points-scoring record by adding another 14 points in Sochi to consolidate our fourth place in the championship. I'm proud of the team and how we are performing. We're taking our chances and racing intelligently. Sergio's remarkable consistency continued with a 14th straight points finish, while Esteban secured his best-ever F1 result with a seventh place. To have scored points with both cars in every race gives me confidence for the rest of the year. We want to hold on to fourth place.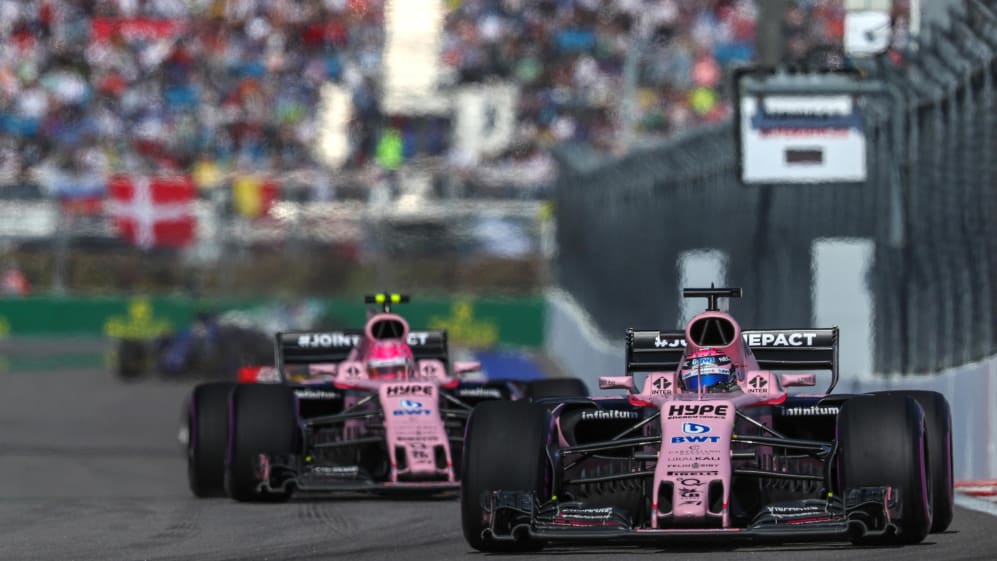 "Our planned development programme will continue in Barcelona where hopefully we can take another step forward with the VJM10."
This will take the form, among other things, of a new floor which is intended to solve an aero stall which has thus far been affecting performance and stability in slow- and medium-speed corners.
"Barcelona is a track that really tests a Formula One car. There are some quick corners that feel very special, such as Turns 3 and 9, where you can appreciate the aero performance of these 2017 cars," Perez says. "It's always a difficult track for overtaking and so there is extra emphasis on qualifying well.
"I'm very proud of the team and what we have achieved so far. To be fourth in the championship as we arrive in Barcelona shows that we've done a really good job in the races so far. Russia was another example of a weekend where we maximised all the opportunities.
"It's hard to know what to expect this weekend. I think all the teams will bring new things for their cars and it's the same for us. In pure pace, we shouldn't be there. We've been doing big miracles to be where we are. But I think if we bring a lot of pace to the car we can definitely give them a big challenge."
The numbers up
Remember those (largely) unloved shark fins? The ones that will disappear for 2018? Well, since this is the first race in which the FIA have dictated that driver numbers and names should be more visible, several teams - including Mercedes and Red Bull - will make use of the aero stability devices as billboards this weekend.
Oops! Error retrieving Twitter post
The rules say that numbers must be visible from the front, where the character height must be 130 mm and the stroke thickness 30, and numbers and driver names from the sides, where the height must be 110 mm and the stroke thickness 20 mm.
Mercedes have used different colours for their drivers, and added a twist by including their national flag behind their three-letter driver indicators and number on the shark fin; Lewis Hamilton's number 44 is red, Valtteri Bottas' 77 is blue.
The move should prove very popular with spectators and television viewers across the globe, when it comes to identifying cars travelling at their usual high speed.
Pirelli take a hard line
Pirelli are bringing their three hardest compounds to Spain for the first time this year: the P Zero Orange hard, P Zero White medium, and P Zero Yellow soft, due to the high demand that the Circuit de Barcelona-Catalunya imposes on the tyres. The surface is abrasive, and the high-speed corners push the rubber to its limit, especially the left front, so like Sochi it is a front-limited track. Thus more than one pit stop is likely due to that high wear and degradation, the revised nature of the 2017 tyres notwithstanding.
"While Barcelona is a well-known venue, aerodynamic evolution of the cars, enhanced by the latest upgrade packages brought to Spain, mean that performance is increased but degradation levels could also be higher compared to testing," says head of car racing, Mario Isola.
"This is also the last race where allocations are fixed for every team: as of Monaco, drivers are making their own choices about the quantities of each compound they would like to nominate."
Seven sets of the softest compound are available to each driver, four of the middle compound, and two of the hardest. And the minimum starting pressures for the Pirelli slicks is 22.5 psi for the fronts and 20 for the rears.
The weekend's outlook
After wet weather on Thursday, Barcelona's famous sunshine is expected to return on Friday and Saturday - though rain could return to spice up the action on race day.
Sunday's race takes place over 66 laps, and gets underway at 1400 hours local time (1200 GMT).