Interview
'The tables will turn' - Lance Stroll Q&A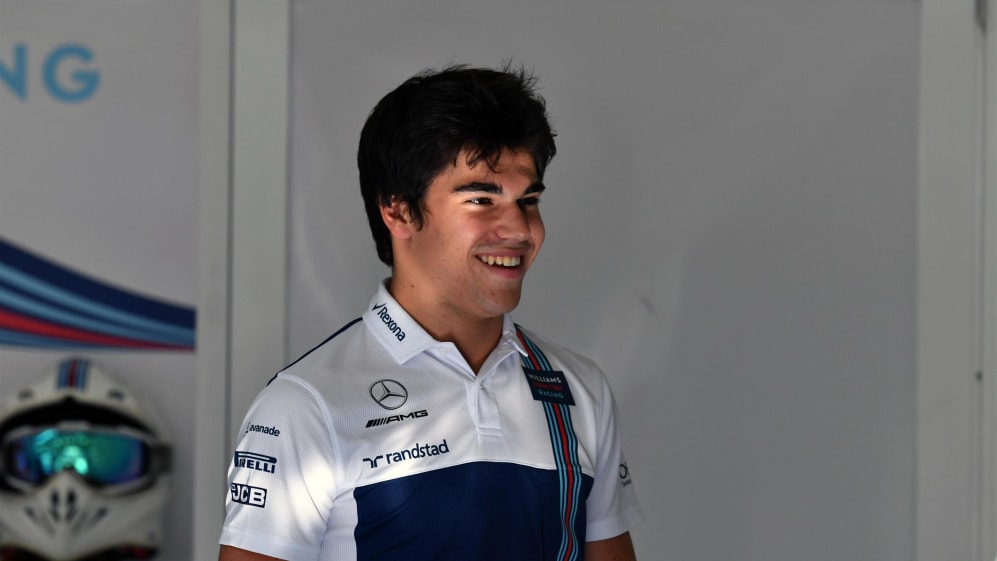 As F1 career starts go, they don't come much tougher than Lance Stroll's - three races for Williams, three DNFs, including his dramatic Bahrain exit at the hands of Toro Rosso's Carlos Sainz on Sunday. Some rookies would struggle to cope, but Stroll shows no sign of buckling. Instead he was back testing in Sakhir in Tuesday, preparing himself to bounce back at the next round in Russia…
Q: Lance, Sunday must have been a kind of Groundhog Day for you, with your third DNF in three races. Have you already put it behind you?
Lance Stroll: Ha, yes, kind of. And yes, I have put it behind me - what else can you do? Yes, it is frustrating, but it's not in my hands. These three races were an accumulation of bad luck: a brake failure in Australia, some kind of racing incident in China, and on Sunday being torpedoed by Carlos. Unlucky, all three incidents - but the tables will turn!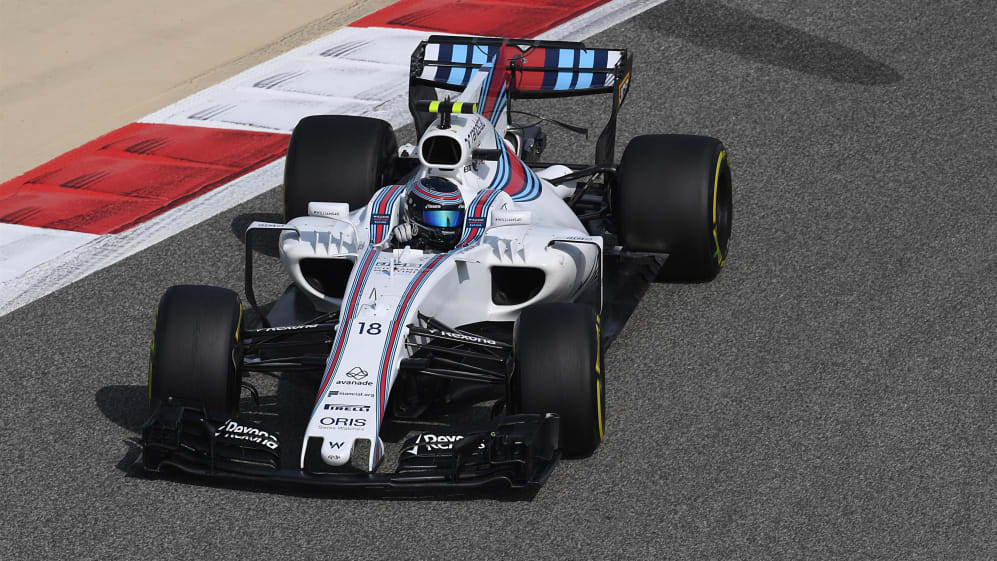 Surviving in F1 is 90 percent mental capability
Q: Your deputy team principal Claire Williams said that she is so proud of what you have shown so far - even if your racing appearances were rather short-lived. How do you feel about that?
LS: That is nice. Yes, there have been some good moments in qualifying, but I am still watching and learning. It's not so much the difficulty of Formula One, but the difference of Formula One versus everything that I have done so far. When you come here the tyres seem almost a closed book and you have to open it and learn to read it. Then, of course, you have to learn the little tricks of the trade - for example, what it takes to makes the tyres happy. And that is why a day like Tuesday is so important - when you are not limited on runs. It is working round to getting to the maximum with my capability as a racing driver.
Q: You have completed fewer race laps than any driver this season, even Pascal Wehrlein who missed two Grands Prix…
LS: …that's what I just meant with being unlucky. And it wouldn't change anything to look at it in a negative way. It's all about looking at the bright side and there are a lot of positives to take out of the first couple of races. And we are improving at every race. There are still 17 races ahead - and we haven't even gone to Europe where I know all the tracks which will make things easier for me.
Q: Do you take satisfaction from the stewards blaming Carlos for your Bahrain collision and handing him a penalty?
LS: Well, if I were in Carlos' position I would be frustrated with myself. But in racing people make mistakes - that's part of the game. When I saw the video of the crash I thought to myself, 'Well, that's just one of those things!' (Laughs)
Q: Your approach seems very mature - staying so calm after three retirements, all of them coming through no major fault of your own. Have you prepared mentally as well as physically?
LS: Surviving in F1 I would say is 90 percent mental capability. When you are not mentally able to get over things you are in the wrong sport. And wouldn't it be ridiculous were I to give up after only a few races in Formula One?
Q: What was the main focus on your test day?
LS: Trying different tyres and new bits and pieces on the car. Nothing really special. And, of course, to get me more mileage.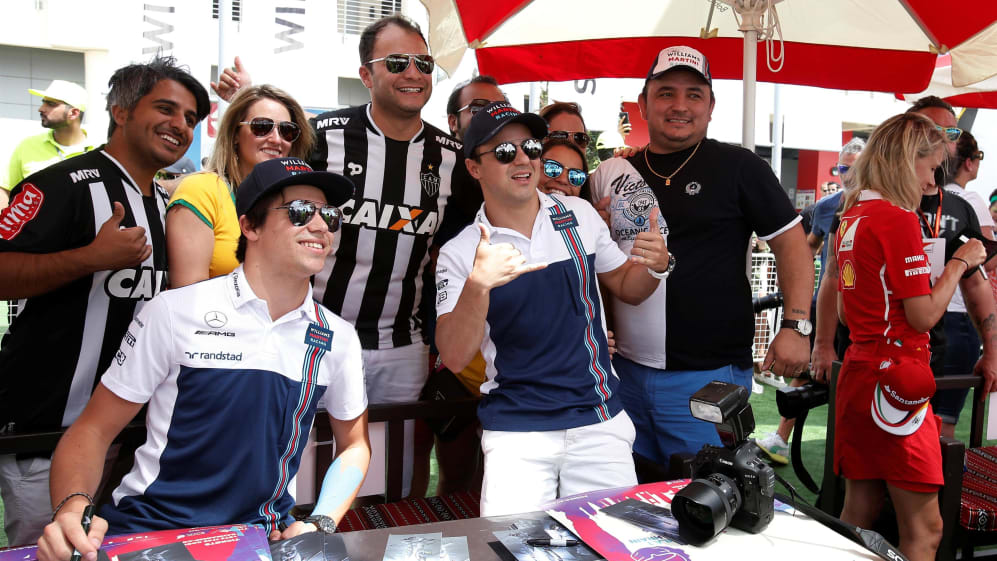 Of course I look at what Felipe is doing - and use him as a reference
Q: The conditions here in Bahrain are not really repeated anywhere else - what else do you want to take away with you?
LS: Mileage, and learning to understand the tyres. These two things are absolutely paramount for me. As the temperatures here are really extreme you also see where the limits of the tyres are - that is a very interesting experience. When they are overheating, how they behave tells you quite a lot - especially for me who doesn't have much experience with F1 tyres, as the GP3 tyres forgive so much more and these tyres don't forgive anything! And the car itself - there is nothing you can compare these cars with. It's like nothing that you've ever been driving, so it is also much about the right technique - how to handle these cars right. They are real beasts! (Laughs)
Q: When you talk about the 'little tricks of the trade', do you learn them by being in the car, or are you also benefitting from what Felipe (Massa) is doing?
LS: Both. There is nothing compared to your own experiences, but of course I also look at what Felipe is doing - and use him as a reference by looking at his data.
Q: When you see his single lap time, how does that compare to yours?
LS: In qualifying here on Saturday I was pretty happy with my time. But here you have quite a bit of slip-streaming and these are the kinds of information where you have to make sure you make full use of all possibilities. That is what is called experience. But I am improving, that is for sure!
Q: Russia is next up. It is normally quite cool and the tarmac far less abrasive. How are you approaching that?
LS: I have never been to the Sochi track and have never seen the surface there. I will sit down with my engineers to discuss how to approach that very different race. That's all I can say for now. What I really want is the end of that streak of poor luck - then I think many things are possible.