F1 to sell chequered flag squares for charity as part of #WeRaceAsOne initiative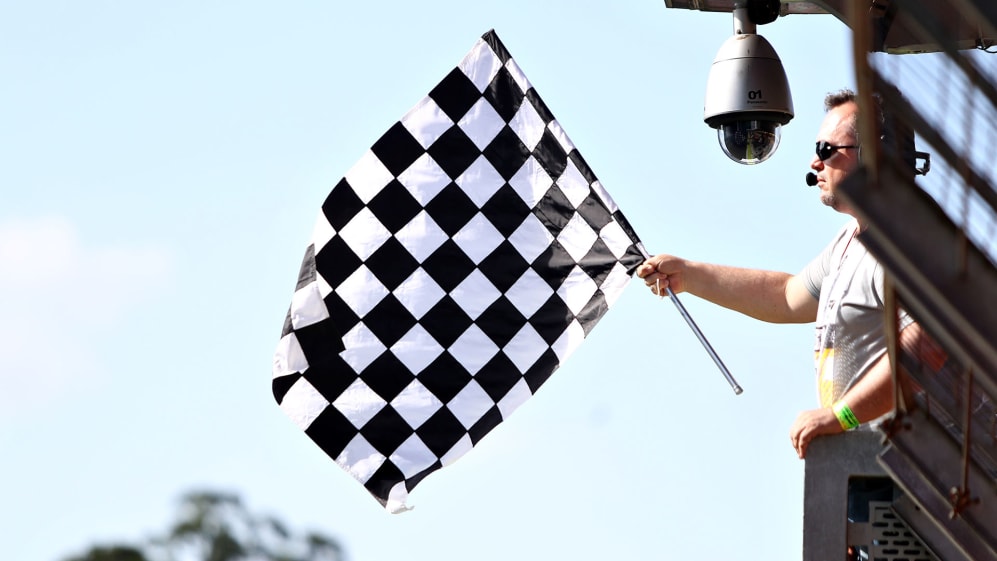 Formula 1 has unfurled a novel way to raise money for charity, with squares on the race-ending chequered flag set to be available for purchase by fans throughout the 2020 season, beginning at the Austrian Grand Prix on July 5.
In support of the #WeRaceAsOne initiative, launched earlier this week by Formula 1 with the goal of tackling the largest issues facing the sport, including inequality and the challenge posed by COVID-19, fans will be able to purchase one of 56 squares on the chequered flag at each race, with their name printed in their own individual square – while the other 24 squares will be allotted to the promoter of each race to pass on to their own fans and guests.
READ MORE: Formula 1 launches #WeRaceAsOne initiative to fight challenges of COVID-19 and global inequality
Once the race is over, fans will then receive their square mounted and framed, along with an image of the flag in action and a hologram to guarantee authenticity.
You can already purchase your square for the Austrian Grand Prix, while you'll be able to buy squares for the following races from the dates below:
| Race | Race Date | Flag On Sale |
| --- | --- | --- |
| Styrian Grand Prix | July 12 | June 29 |
| Hungarian Grand Prix | July 19 | July 6 |
| British Grand Prix | August 2 | July 20 |
| 70th Anniversary Grand Prix | August 9 | July 27 |
| Spanish Grand Prix | August 16 | August 3 |
| Belgian Grand Prix | August 30 | August 10 |
| Italian Grand Prix | September 6 | August 17 |