Interview
Toro Rosso ready for rollercoaster season - Franz Tost Q&A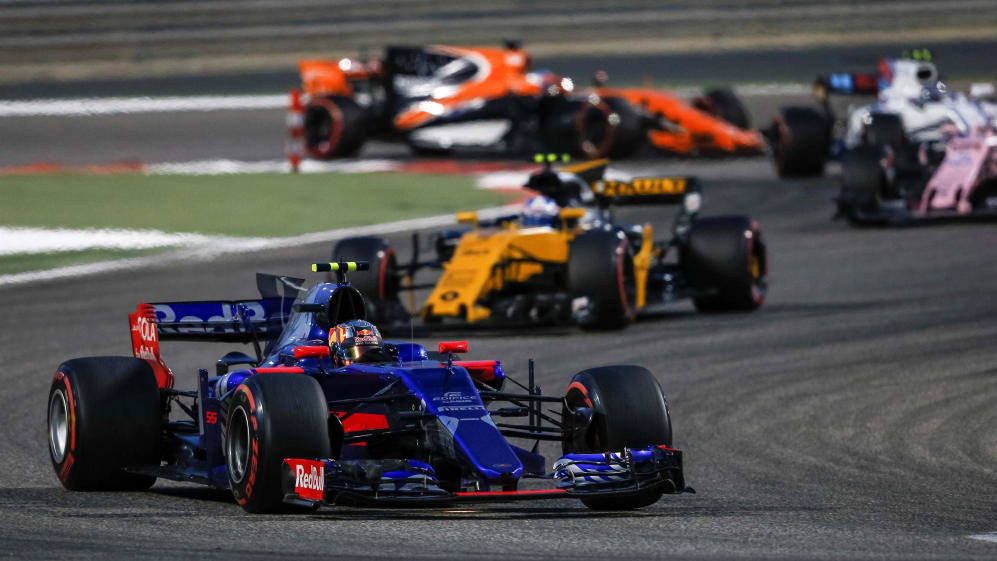 With a competitive car, Renault's much-improved power unit, and one of the most exciting young driver line-ups on the grid in Daniil Kvyat and Carlos Sainz, Toro Rosso have every reason to be optimistic this season. However, with the midfield pack so close, team principal Franz Tost has no illusions about the challenge ahead. The immediate task? A strong haul of points in Russia this weekend. We caught up with Tost for an exclusive chat…
Q: Franz, P5 in the standings was always the dream - then suddenly after China Toro Rosso were sitting in P4. Now you are back two positions to P6. Will that rollercoaster ride go on all season?
Franz Tost: Yes, that is what I expect. The midfield is very, very tight and all teams in that segment are super competitive: Williams, Force India, Toro Rosso, Haas and Renault. These five teams will fight it out for P4 in the constructors' championship. So at best you will end up fourth - and in the worst-case scenario, P8.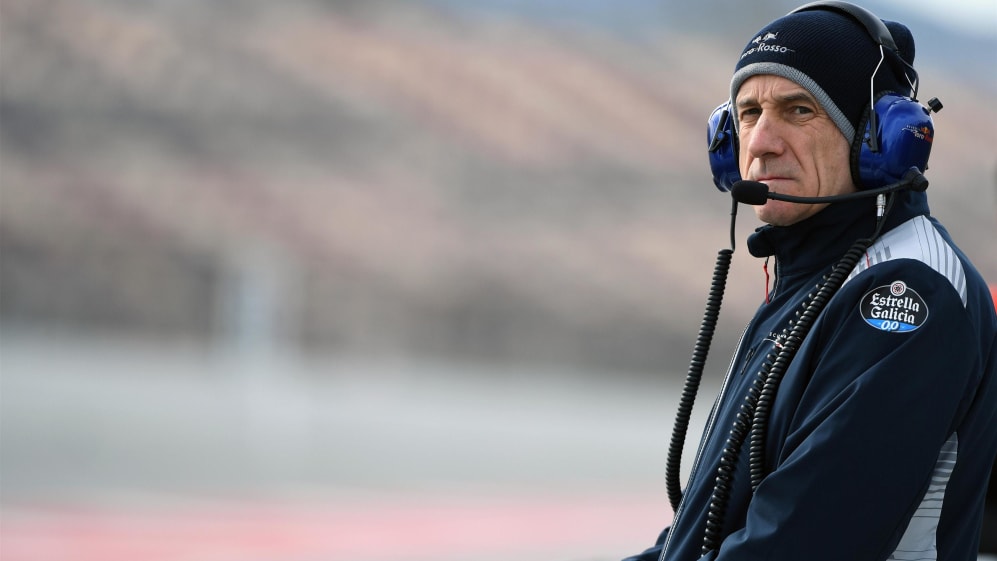 That we will make it to Q3 with both cars and that we will score points with both cars
Q: How did it feel to be in P4. Did you think that it would be so short-lived?
FT: To be honest, I thought that we would also hold that position after the Bahrain race. We have a competitive car. We also showed that in Bahrain, where I thought that we would get both cars in the points - but for various reasons it did not happen.
Q: In China you gambled big time with the tyre choice for Carlos, starting him on slicks, and it worked. Is that what you have to do this season: gamble?
FT: Ha, in that very moment when you make such a decision, you do not think about the championship. This was more of an ad-hoc decision than a worked-out strategy. But yes, if you want to be the leader of the midfield pack you have to gamble high to have an advantage over the others. I am convinced that without the virtual safety car and the real safety car in Shanghai, Carlos would have had an even bigger advantage. It was Carlos who said on the starting grid that he wanted to go with slicks and I thought it would be a very good move, as then we would have one car on slicks and the other on intermediate - which should raise our chances massively. And I was relieved that it came from Carlos' side, as it is always difficult to make a decision where the driver is not one 100 percent behind it. So it was easy for us to say, 'Yes, let's go for it!'
Q: Having experienced drivers in your cars makes it easier to make such decisions. Would you have agreed to send a rookie out on slicks in those conditions?
FT: Of course not. We would never have accepted such a suggestion from a rookie under those conditions.
Q: Though looking at the Bahrain race, some would say Carlos behaved like a rookie after his collision with Lance Stroll…
FT: Well, he was fighting for a position within the top ten, he knew that the car was competitive - and that he could go for it. It was one moment of over-optimism - but that is part of our game! I predict that we will see some fantastic races from Carlos this season.
Q: So he threw away his race, but he was being 'proactive'. Is that what you want, rather than having somebody who is 'Mr Cautious'?
FT: If you don't risk anything you don't get anywhere, so I support drivers who take risks. I hardly criticise a driver if he risks something and it doesn't work out.
Q: You could still argue that engines are the biggest factor in this championship - and your engine is arguably the weakest part of your car. Will that change over the course of the season?
FT: Renault has built a complete new engine for this season - and the pace is very good. Of course with all new things you might have some teething issues. I am optimistic that Renault will to a large extent already close the gap this season and I am very optimistic for next year. Now what is needed is time to eliminate any teething problems - and mileage.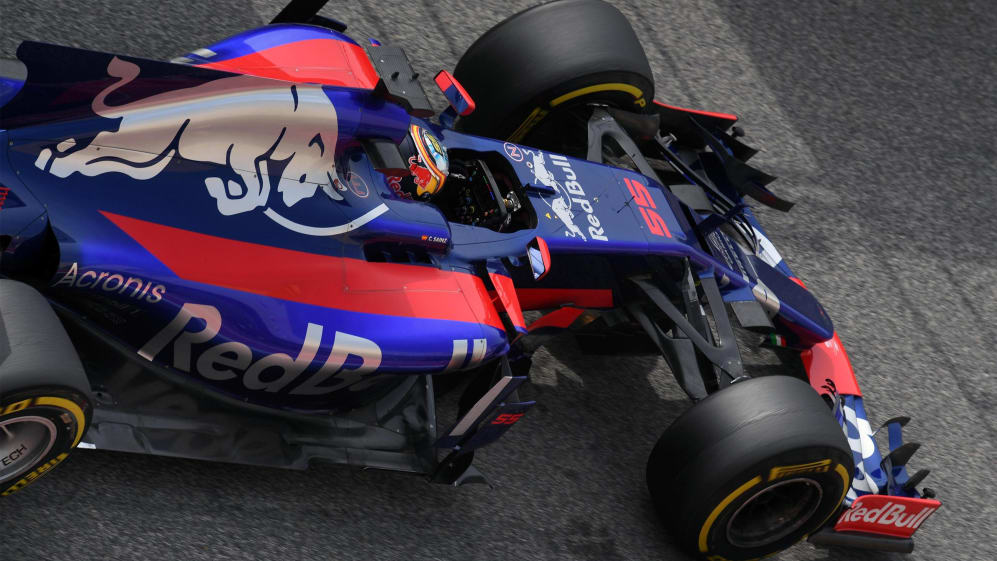 If you don't risk anything you don't get anywhere
Q: Given Red Bull's targets, Red Bull Racing are underperforming relative to their direct rivals at the moment, whereas Toro Rosso are over-performing. You have the same engine, so does that mean the Toro Rosso chassis is a real find?
FT: We are behind Red Bull (Racing), but of course they have a different objective. And they have different infrastructure than we have. Our target is not the top three - so Red Bull, Ferrari and Mercedes are fighting in a different league. But yes, we do have a real good car!
Q: The post-race session in Bahrain was the first test to find out where you realistically stand. What do you hope to take from that test for the next couple of races?
FT: We tested some mechanical and aero parts on the car and will analyse whether we will run them in Sochi, or a bit later in Barcelona. This is a decision the engineers will take after seeing all the data.
Q: Sochi is a very different circuit - what expectations do you take into the Russian weekend?
FT: That we will make it to Q3 with both cars and that we will score points with both cars. Nothing more - and also nothing less! And that this will be the standard for all the races to come.
Q: That sounds like you're dreaming big…
FT: This is not a dream.