F1 TRACKS: Check out Bastille's brilliant Formula 1 playlist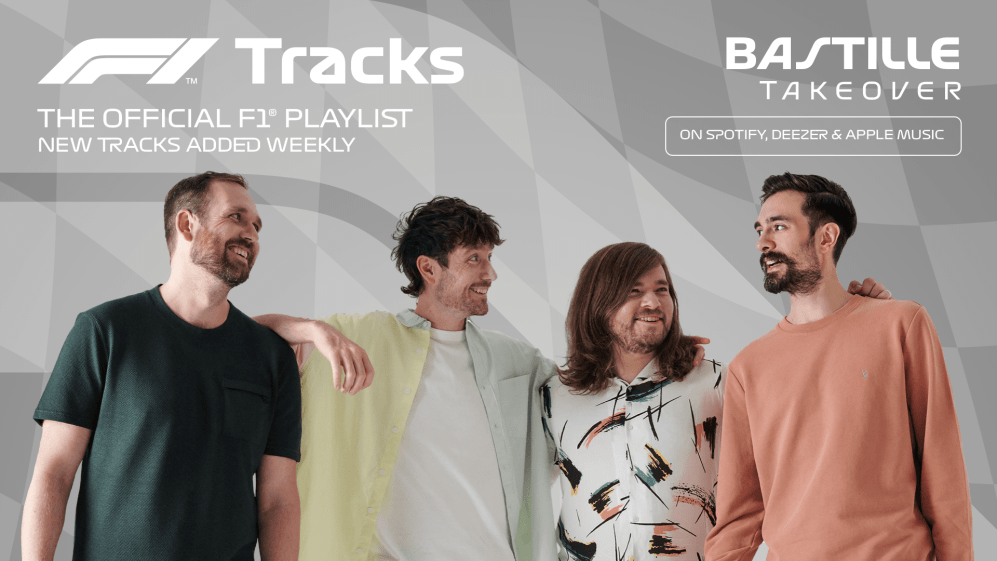 British rock band Bastille graced the F1 Tracks series a couple of weeks ago, compiling a playlist for the French Grand Prix weekend. Known for their huge list of hits including Pompeii, Bad Blood and Doom Days, the band have been at the forefront of the British music scene for over a decade.
You can check out their playlist here. Meanwhile guitarist Will Farquarson is a huge Lewis Hamilton fan and he gave us his thoughts on the world of F1, so read on for an exclusive Q&A…
Q&A with Will Farquarson
Q: What's the best thing about F1?
A: Martin Brundle's grid walk!
Q: Any similarities between the buzz of F1 and the buzz of live music?
A: Absolutely. I always feel that an F1 weekend is really similar to a music festival. The fact that it is spread over three days and people camp always gives the same feeling that you get at Glastonbury or other big festivals. The drivers are way cooler than pop-stars though.
Q: Favourite Driver?
A: Currently Lewis Hamilton obvs. Historically, probably Ayrton Senna. Jim Clark was the coolest driver in my opinion.
Q: Favourite Team?
A: I'd say Mercedes at the moment because I'm a Lewis fan and George is such a great driver also. I've always had a soft spot for Ferrari. They are such an important part of F1's history.
Q: Favourite F1 Track?
A: I love Silverstone. The atmosphere there is always amazing! Reminds me of music festivals. The crowds are so loud, it's great.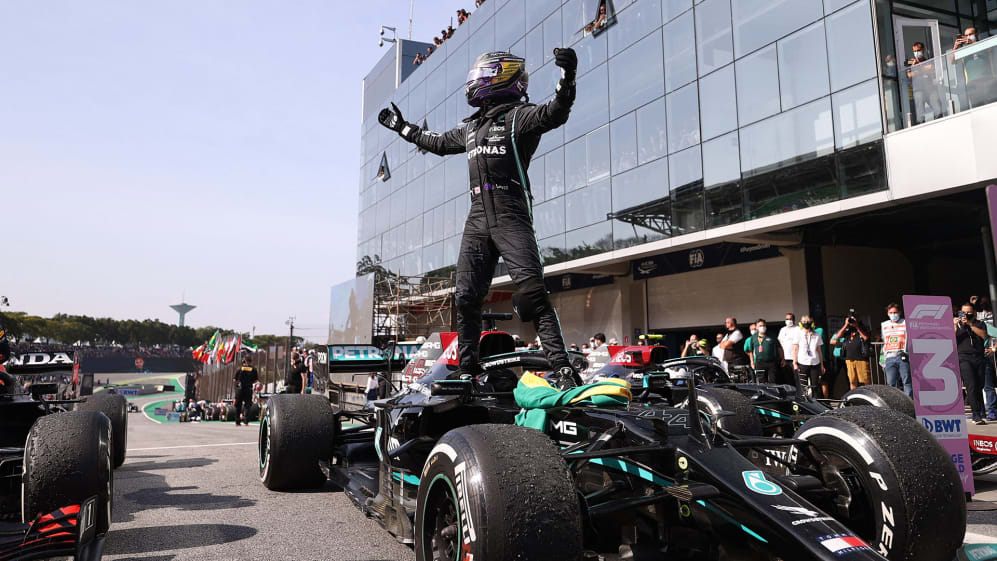 Q: If you could pick one of your songs to be the new theme tune for F1, which would it be and why?
A: The Driver obviously.
Q: What are your favourite memories from following Formula 1?
A: Lewis winning his seventh championship to match Schumacher's record was a pretty special moment. I remember the chaos of the 1998 Belgium Grand Prix was pretty exciting. I'd imagine it's a less fond memory for the drivers, but watching it at home really was edge of the seat stuff. Damon Hill got the win too which was great!
Q: Which F1 driver do you think would make the best music artist and why?
A: Lando Norris. Dunno why, just seems like he might be musical. Kimi Raikkonen should do a spoken word album - it would be pretty short.
Q: You could go to a gig with three people dead or alive, who would they be and what band/artists would you go and see?
A: Hendrix, Nirvana and Rihanna. I'd loved to have seen Otis Redding live.
Q: Tell us about your new music news?
A: We are releasing more new music. You'll have to wait and see when...but it's soon! Live; we have summer festivals coming up and then tours in South America and Europe to finish the year.