F1 Tracks: Listen to Feeder's takeover playlist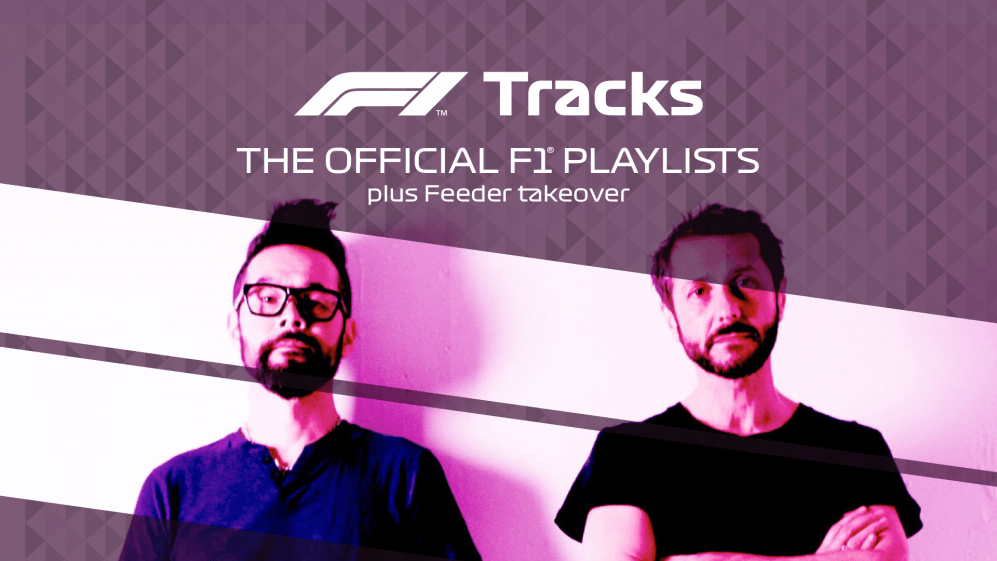 The latest in our series of exclusive artist-curated playlists, legendary group Feeder have crafted us a belter of an F1 Tracks mix to get you in the mood for the 2019 Japanese Grand Prix – bass player Taka Hiroshe's home race no less…
Ranging from the scuzz of Queens of the Stone Age to the super-slick funk of James Brown – with some Metallica, Swedish House Mafia and Beastie Boys thrown in for good measure – this playlist is just the thing to get your juices flowing ahead of the action in Suzuka.
You can listen to Feeder's F1 Tracks playlist via Spotify, Deezer and Apple.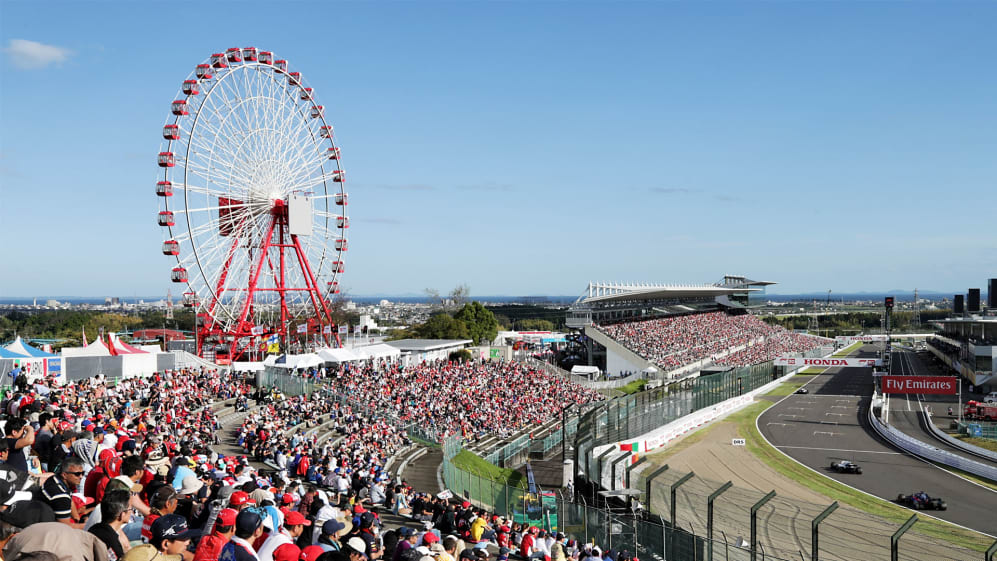 'I'm proud that F1 has a Grand Prix at Suzuka'
Not only did the band's Taka Hiroshe grow up near Suzuka – he got well and truly bitten by the F1 bug when he was a boy too.
"I started to watch F1 when [the sport] became really popular and there were some Manga comics about car racing in the mid-70s," he recalls. "I probably got more information about F1 from Manga stories rather than newspapers or magazines as I was too young.
"I was really excited to see a real Ferrari with Niki Lauda, a McLaren with James Hunt, a JPS Lotus with Mario Andretti, or a six-wheeled Tyrrell with Jody Scheckter on TV. It was a very exciting time and an interesting era of F1 history.
"I lived quite near Suzuka when I was kid and I remember that we went to the Suzuka amusement park next to the circuit two or three times – and of course we raced there in go-karts!
"Though Suzuka was more popular and well-known with motorbike races in the 80s, people were really excited that F1 decided to come back to Japan at Suzuka. Unfortunately I had moved out of my hometown by then and never had a chance to go back to Suzuka for an actual F1 race. But I'm still proud that F1 has a Grand Prix at Suzuka."
QUICK-FIRE Q&A WITH TAKA HIROSHE
What's the best thing about F1?
Speed and racing.
Any similarities between the buzz of F1 and the buzz of live music?
There's tension and excitement before and during both shows and races.
Favourite F1 driver?
Niki Lauda, Mario Andretti, Ayrton Senna and Max Verstappen at the moment.
Favourite F1 team?
I loved Ferrari and JPS Lotus when I was a kid. They were the coolest and fastest then. At the moment, I support Red Bull because of Max and Honda.
Favourite F1 track?
Spa or Interlagos for watching the race. We had a gig a week before the race in Singapore last month and we walked along the track. Ahh, I'd love to be there for the race weekend next time!