Feature
F1 TRACKS: Listen to Nothing But Thieves takeover playlist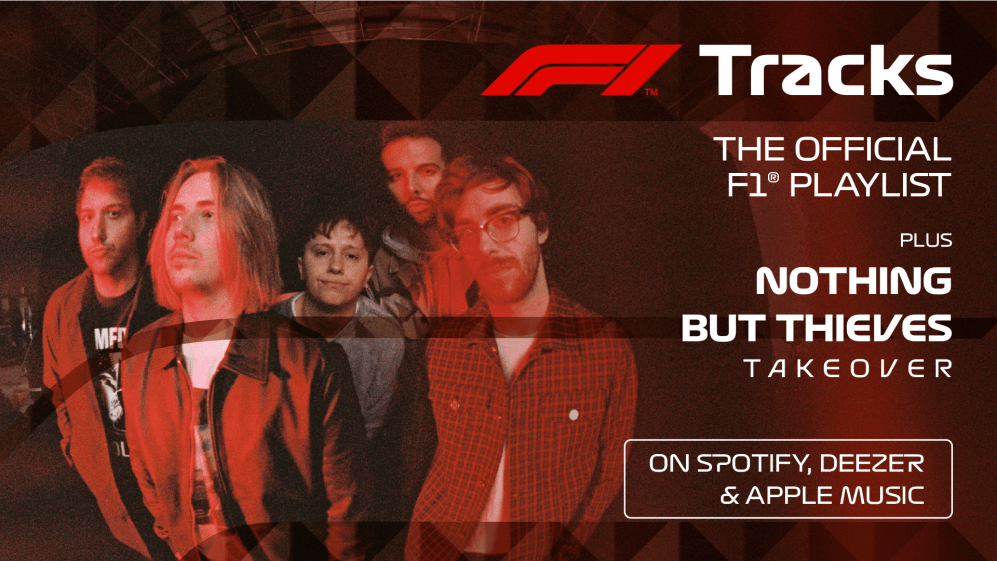 This week's F1 Tracks takeover has landed with Southend rockers Nothing But Thieves pulling together a playlist of their favourite tracks.
The Nothing But Thieves takeover features a selection of chilled out tunes, including Post Malone's "Circles", "The Adults Are Talking" from The Strokes and The Wallflowers' "One Headlight".
So what are you waiting for? Head to Spotify, Deezer or Apple Music today to listen to the playlist and get yourself pumped up for this weekend's race in Spain!
Q&A with Conor Mason, lead singer and guitarist of Nothing But Thieves
Q: What's the best thing about F1?
A: The best thing about F1 for me personally is the history it has in my family. I've loved being able to talk about it with my grandad from such a young age. I did my first ever school assignment on F1 through the ages when I was 10!
Q: Any similarities between the buzz of F1 and buzz of live music?
A: Like anything adrenaline-based it has its similarities, the rush of performance, the rush of that fact mistakes could happen at any point. I've always been an adrenaline junkie so F1 is right up there for me.
Q: Favourite Driver?
A: Ayrton Senna. Hands down. Also he's the coolest cat ever, he's in another league.
Q: Favourite Team?
A: I'd have to say McLaren in the old days.
Q: Favourite F1 Track?
A: Probably Nurburgring, it's insanely exciting as a course. We did a show there too a while back which was pretty mine boggling.
Q: If one of your songs was to be the new theme tune for F1, which would it be?
A: I'd say probably Amsterdam because of the riff and the drive of it.
Q: What are your favourite memories from following Formula 1?
A: Honestly just the family side of it, I didn't follow it to the level where I knew every single thing that happened. But it was a real social event with my family and grandparents.
Q: Which F1 driver do you think would make the best music artist and why?
A: Lando Norris. Because his name sounds like a front man. Or a character from Star Wars.
Q: You could go to a gig with three people dead or alive, who would they be and what band/artists would you go and see?
A: I mean I'd probably just like to watch a Jeff Buckley gig. Pains me I'll never be able to. I'd also probably bring Jeff Buckley along. He'd probably hate it.