F1 TRACKS: Listen to Shakira's takeover playlist ahead of the Hungarian Grand Prix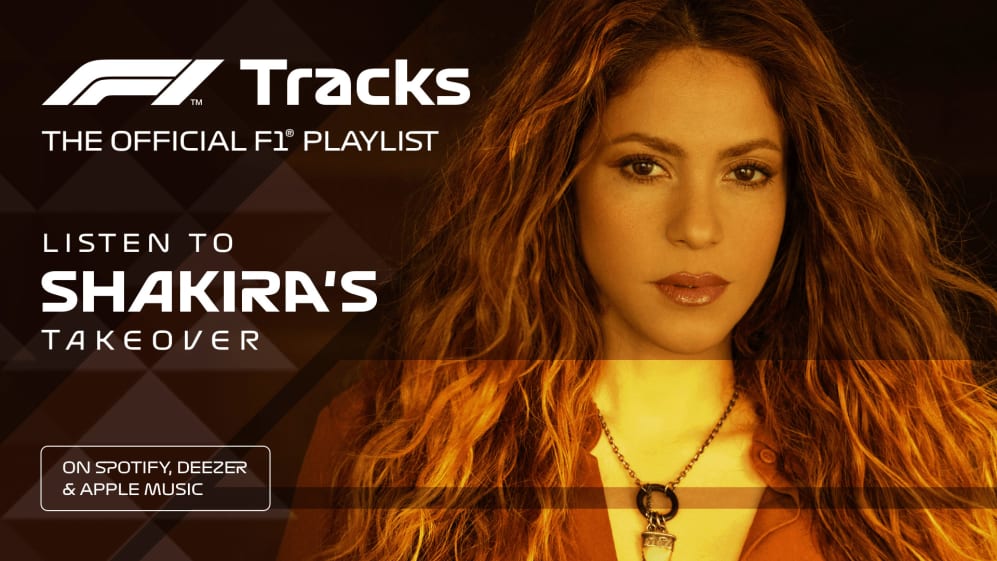 Colombian singer-songwriter Shakira takes over the latest F1 Tracks playlist with an exclusive Q&A as well, as she provides the soundtrack ahead of the Hungarian Grand Prix.
Shakira has sold more than 75 million albums and is best known for hits including Hips Don't Lie, Whenever, Wherever and her latest single Don't Wait Up.
LISTEN: Click here for more F1 Tracks takeovers!
Her takeover playlist includes tracks from herself, The Weeknd, Bad Bunny, BTS and Billie Eilish, and in the Q&A below she tells us about what F1 and live touring have in common, her latest single and upcoming album.
Listen to the playlist here – and scroll down for the Q&A.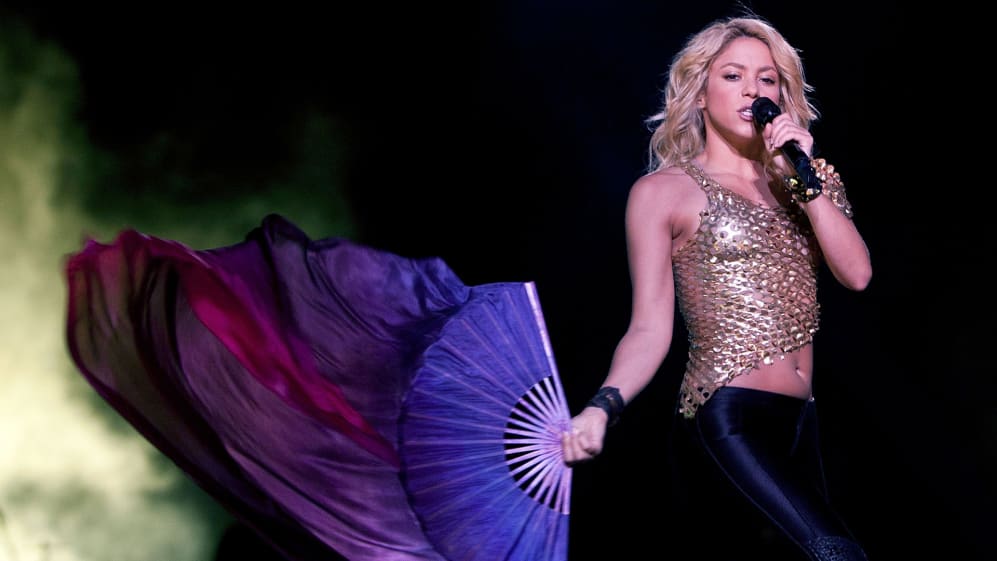 Q&A with Shakira
What's the best thing about F1?
I think the best thing of any live sporting event is the way it unites people from all over the world around one common love and interest.
Any similarities between the buzz of F1 and the buzz of live music?
Again, I think it's the fact that you're a part of this collective experience - so something that feels so personal and important to you, suddenly you're sharing it with so many, and that makes it even more special.
Do you have a favourite song to drive to?
It's either blasting Top 40 or classics like rock songs from back in the day. The car is one of my favourite places to listen to music, and I like to listen to the radio and of course my kids love listening to current hits too!
Just as the F1 drivers prepare for a race weekend, what do you do to prepare for your live shows?
Most of my preparation comes in the weeks of rehearsal before the show. On the day of, I generally just like to make sure I'm rested, stretched, warmed up, and I try to have as normal a day as possible, so that I'm relaxed and excited when I go out onstage.
What have you missed most about performing live and when will you next be touring?
The audience and connecting with my fans, by far. It's the best thing about touring. The prep is always stressful and really hard work, but there is no better feeling than seeing those faces (and I do see them and remember them) and feeling that closeness.
What is something F1 and your music have in common?
Bringing people together to share something they love, I hope!
Please suggest a song for our playlist?
Can't go wrong with drivers license for an on-theme choice!
If you could pick one of your songs to be the new theme tune for F1, which would it be and why?
I would definitely pick my newest one, Don't Wait Up – it has an energy and a build up that suits the F1 world perfectly.
You could go to a gig with three people dead or alive, who would they be and what band/artists would you go and see?
Probably Depeche Mode. And I would go see Depeche Mode with the members of the band, hahaha! I am a big fan of them in general as musicians and creators and they're my favourites to see in concert.
Tell us about your new single Don't Wait Up?
This song came together in a single day, with Ian Kirkpatrick and Emily Warren at one of the first in-person sessions I did back in May. There was instant chemistry there and then I tracked it that same night and I knew it had to be out this summer - it was the perfect moment for a song with an energy like this one and also the spirit of wanting to feel liberated, which is something we can all relate to after this last year. It's a song for just letting loose and not thinking about tomorrow.
Can you tell us about your new album?
I'm super inspired right now, and working on both English and Spanish. I started writing in April and I haven't stopped – and all of it sounds so different. The hard part is going to be narrowing it down into just one album!