F1 TRACKS: Listen to Tinie's takeover ahead of the Turkish Grand Prix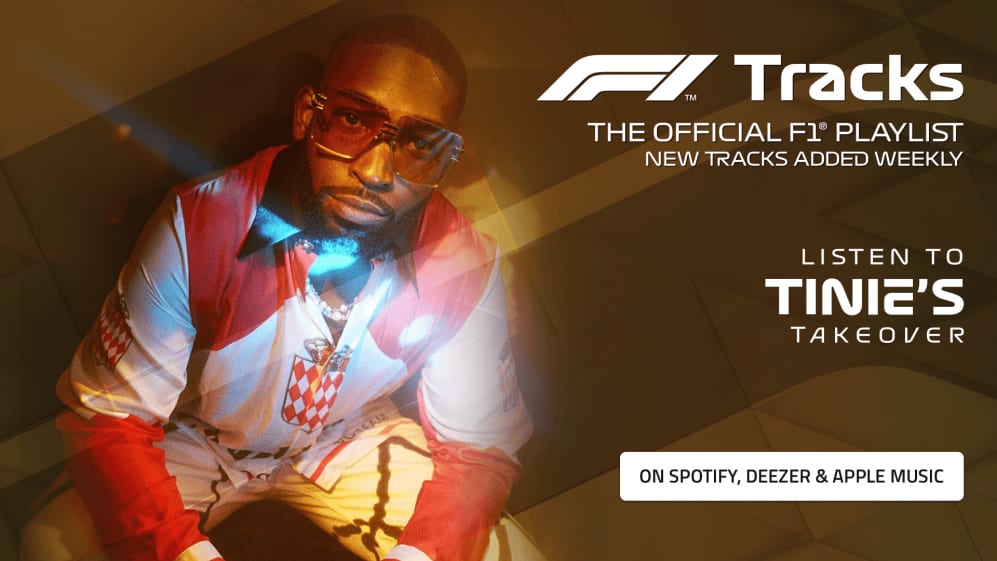 Tinie is the latest artist to take over the F1 Tracks playlist, with the British rapper and TV star ready to get you pumped for the Turkish Grand Prix.
Tinie, formerly known as Tinie Tempah, had debut album Disc-Overy go 3x Platinum in the UK and is best known for singles such as Girls Like (ft. Zara Larsson), Pass Out and his latest hit Love Me Like This (ft. Maia Wright).
His Turkish GP playlist goes just as hard as you'd expect, too, with Beenie Man's Who Am I and So Solid Crew's Ride Wid Us featuring alongside the likes of Aston Martin Music By Rick Ross, Drake and Chrisette Michele, Kanye West's Off The Grid – and even Limp Bizkit's Rollin'...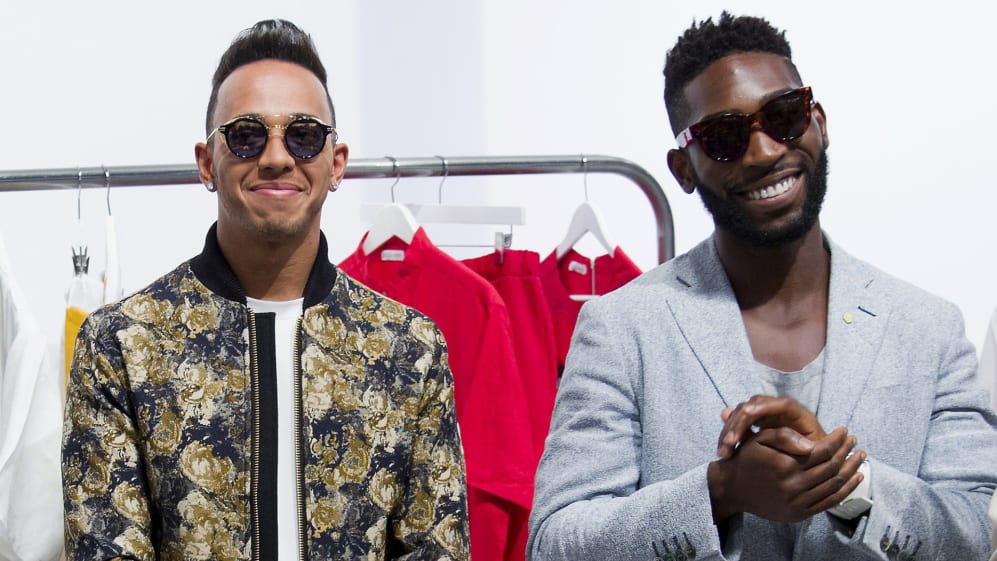 Q&A with Tinie
What's the best thing about F1?
There are so many great things about F1. I love the motor racing teams and how much intricacy goes into trying to make the best F1 car. However, top of the list is the speed in which the cars go around the track for 78 laps – it's ridiculous!
Any similarities between the buzz of F1 and the buzz of live music?
After actually getting in an F1 car at Monza in Italy this month, I would say the feelings of endorphins you get afterwards is pretty much the same as after a concert in front of 10s of thousands of people.
Favourite Driver?
Lewis Hamilton. I was always a massive fan of Michael Schumacher, but for me, Lewis means so much more to the sport. His humble beginnings, mixed heritage, ferociousness and activism are the representation I needed to see in the sport and for it to resonate with me.
Favourite Team?
Mercedes.
Favourite F1 Track?
Monaco.
Please suggest a song for our playlist?
Migos, Nicki Minaj, Cardi B – MotorSport.
If you could pick one of your songs to be the new theme tune for F1, which would it be and why?
I would say my upcoming track with Martin Garrix and Julian Jordan – Diamonds. The energy of this track is crazy, it would be perfect for it.
What are your favourite memories from following Formula 1?
I remember taking my little nephew to Silverstone a few years back. He was so elated and he took home a signed Mercedes hat. Day made!
You attended Silverstone recently for the British Grand Prix, what were your highlights from the day?
The whole experience is a highlight. It is the most opulent sport, yet the one with the highest intensity. There literally isn't another experience quite like it.
Which F1 driver do you think would make the best music artist and why?
Lewis... because I've heard some of his work and it's good.
You could go to a gig with three people dead or alive, who would they be and what band/artists would you go and see?
Jean-Michel Basquiat, Nelson Mandela and Mansa Musa. It would be an odd bunch, but I think we'd have a great time. We'd probably go and see Notorious B.I.G, as most of his music is upbeat and soulful with a party element to it all. I'm gutted I never got to experience it live.
Tell us about your new single?
It's called Love Me Like This featuring Maia Wright. It's heavily inspired by the UKG era that made waves around the world in the early 2000s for being unapologetically British, feelgood, underground music. The sentiment of the song is love – we're all coming out of a pretty crap time with the pandemic. The world could do with more love.