Feature
F1 Tracks: Listen to U2's playlist takeover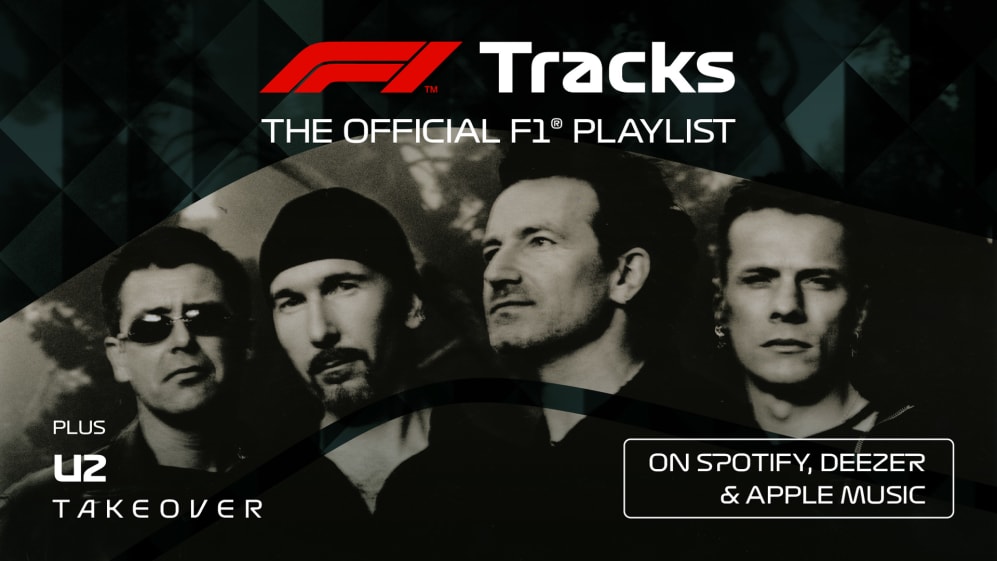 This week's F1 Tracks takeover has landed with rock giants U2 providing the soundtrack for Formula 1's inaugural Emilia Romagna Grand Prix being held at the legendary Imola circuit in Italy.
The U2 takeover features 20 of their own songs, including hits Beautiful Day, Vertigo, The Fly, Desire and many more.
Coinciding with the Emilia Romagna Grand Prix and their F1 Tracks takeover, U2 are celebrating the 20th anniversary of the album 'All That You Can't Leave Behind' with a special multi-format edition, out October 30 - the date of the original album's release.
The anniversary also sees the release of an acoustic version of Stuck In A Moment You Can't Get Out Of.
The full U2 F1 Tracks playlist can be found on Spotify, Deezer and Apple Music.