F1 TRACKS: Louis Tomlinson takes over the music for this weekend's Italian Grand Prix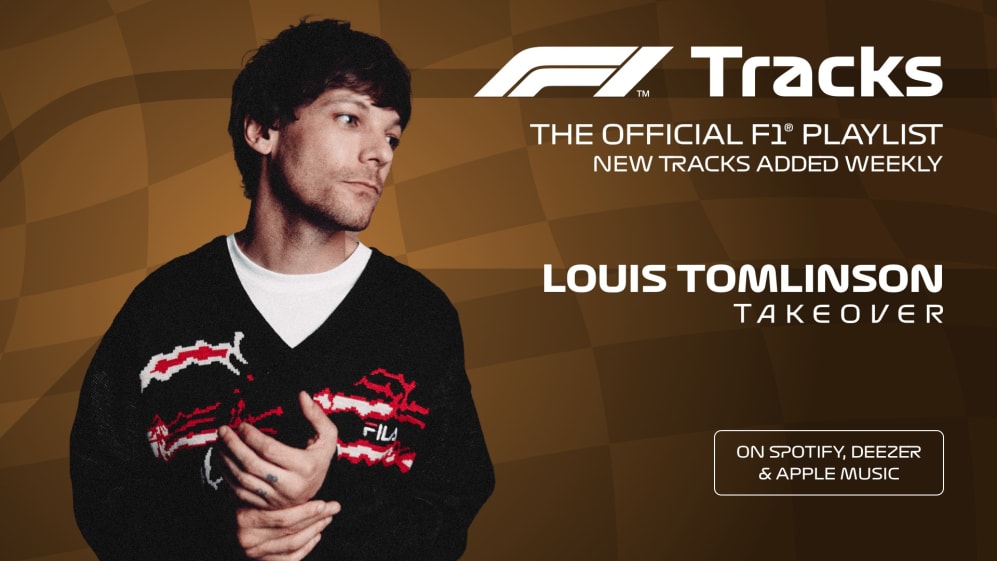 British singer-songwriter Louis Tomlinson is the latest artist to take over the F1 Tracks series as he puts together a playlist for this weekend's Italian Grand Prix.
The award-winning musician also sits down with us for an exclusive Q&A where he reveals who his favourite drivers and teams are and his favourite Formula 1 memory, before delving into his new album Faith in the Future, set to be released in November.
You can find his playlist here, and you can scroll down further for his Q&A.
Q&A with Louis Tomlinson
What's the best thing about F1?
The pure speed of the cars and the race to the first corner.
Any similarities between the buzz of F1 and the buzz of live music?
The adrenaline of going out on stage. But, unlike the drivers, at least I get a break on stage at times. In the car they can't stop until all the laps are over.
Favourite drivers?
Max Verstappen and Lando Norris.
Favourite teams?
Red Bull and McLaren
Favourite F1 track?
Silverstone for the British GP.
If you could pick one of your songs to be the new theme tune for F1, which would it be and why?
Kill My Mind, as it's a high-tempo song that evokes the same energy from me on stage as what happens on track.
What are your favourite memories from following Formula 1?
Going to Monaco in 2017 and seeing it for real.
Which F1 driver do you think would make the best music artist and why?
Kimi Raikkonen. I just see the rock star in him.
You could go to a gig with three people dead or alive, who would they be and what band/artists would you go and see? Guenther Steiner, Max Verstappen and Kimi Raikkonen to see Avicii at Ushuaia in Ibiza.
Tell us about your new music? This new album represents me better as an artist, so I'm really excited about what's to come.