F1 TRACKS: TINI takes over the playlist ahead of the Hungarian Grand Prix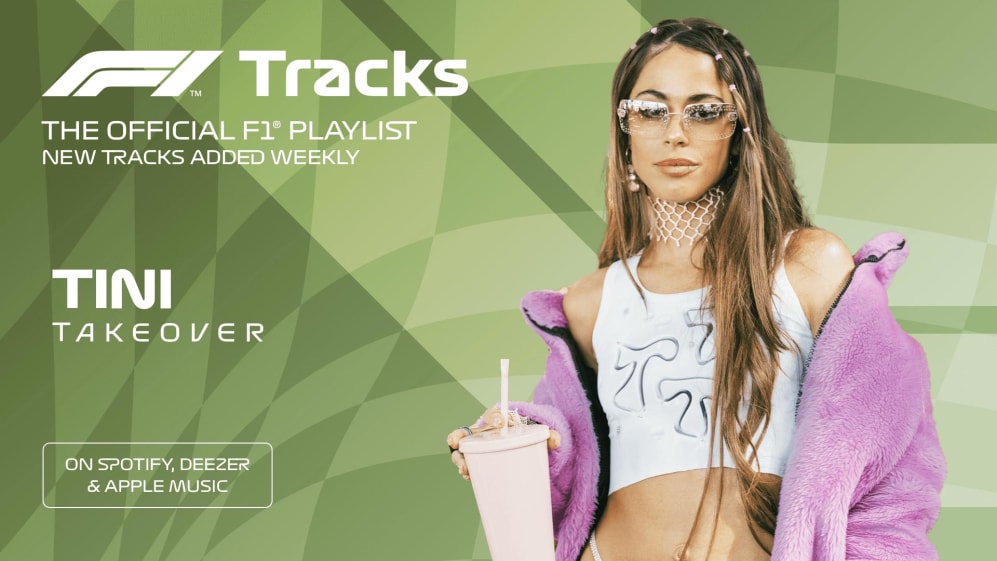 Argentine singer-songwriter TINI is the latest artist to grace our F1 Tracks series with a playlist of tunes for the Hungarian Grand Prix, along with an exclusive Q&A!
The multi-platinum pop star has enjoyed success with recent singles such as La Loto and La Triple T, and has also starred in movies including Monsters University.
Check out TINI's playlist here and read her Q&A below.
Q&A with TINI
Do you find a similarity between the buzz of F1 and the buzz of live music?
We could find a great point in common. I think of the start of a show, and the adrenaline you feel must be very similar to what a driver feels at the start line – all the anticipation, the sounds, the nerves, the people screaming. It is an inexplicable feeling.
If you had to choose one of your songs to be the new F1 theme, what would it be and why?
I would choose La Loto! Because it is a very powerful song with an aggressive beat that is ideal for a high-speed competition.
In addition, La Loto is the result of great teamwork. It is the sum of ANITTA, Becky G, producers, writers, and all those who made the video and the release of the single possible… It coincides with how it is to work in an F1 team, many people working for the same cause.
Tell us about your new music?
Many new things are coming; the idea is to release my next album, which I have been working on for a long time, with several of the singles I already have and many other surprises. Very incredible collaborations are coming, with artists I admire a lot. I can't wait for you to hear it in its entirety.