F1 TV PRO: Don't miss a minute of the action from the inaugural Miami Grand Prix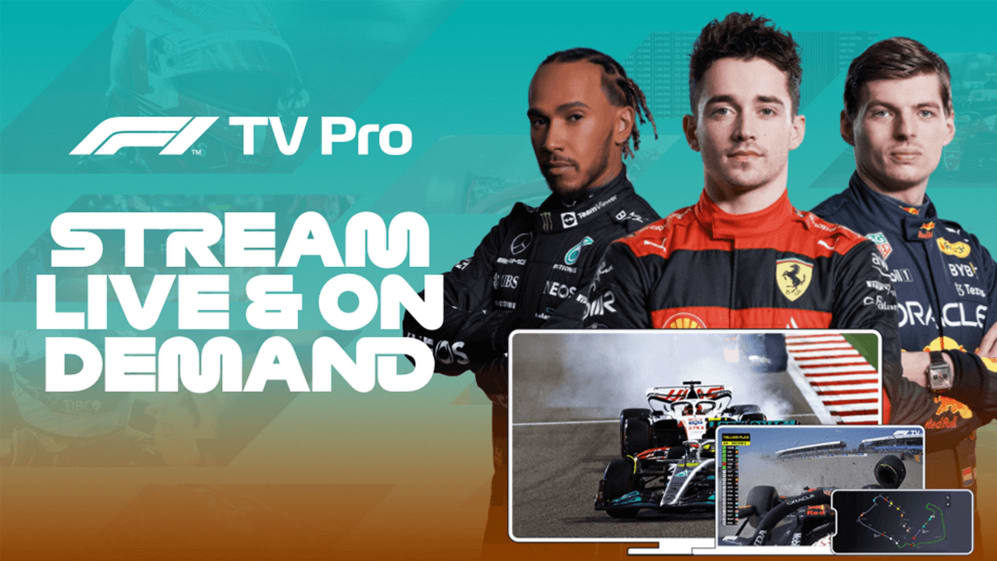 Sun. Sand. And speed. Welcome to Miami baby. Don't miss the first ever trip to the home of party. Subscribe to TV Pro and witness every bit of the buzz. Live and on-demand. On any screen you like. Plus, enjoy the full experience with exclusive content all weekend.
FULL THROTTLE FEATURES  
Don't miss out on everything F1 TV has to offer.  
F1 LIVE – F1 TV PRO FEATURE ONLY
Every race. On every screen. Dive into a unique, multi-screen way to watch F1 with exclusive commentary and pre- and post-race shows
LIVE ONBOARD CAMERAS – EXCLUSIVE ON F1 TV PRO
Any driver. Anytime. Pick from 20 onboard cameras and get a driver's-eye-view of the action.  
FULL TEAM RADIO – EXCLUSIVE ON F1 TV PRO
Listen to live radio from every team on the grid. Let the tactics, tribulation and triumphs unfold before your very ears.  
LIVE TIMING – AVAILABLE ON F1 TV PRO AND F1 TV ACCESS
Dissect every lap with up-to-speed sector by sector live leaderboard data.   
EXCLUSIVE SHOWS & ARCHIVE – AVAILABLE ON F1 TV PRO AND F1 TV ACCESS
Highlights. In-depth analysis. Critical insights. Before and after every race.  
WHERE TO WATCH
Your favourite motorsport on your favourite device. Watch on web, iOS, Android, Amazon Fire, Roku and Chromecast. 
Subscribe now: F1 TV Pro Is available in selected countries. Click here to check what's available in your country.
Watch the Miami GP Live on F1 TV Pro with exclusive onboard cameras, pre-race show and technical shows. Stream live ad free on your favourite device with F1 TV Pro. Subscribe now (only available in selected countries)