F1's next big thing? Getting to know Charles Leclerc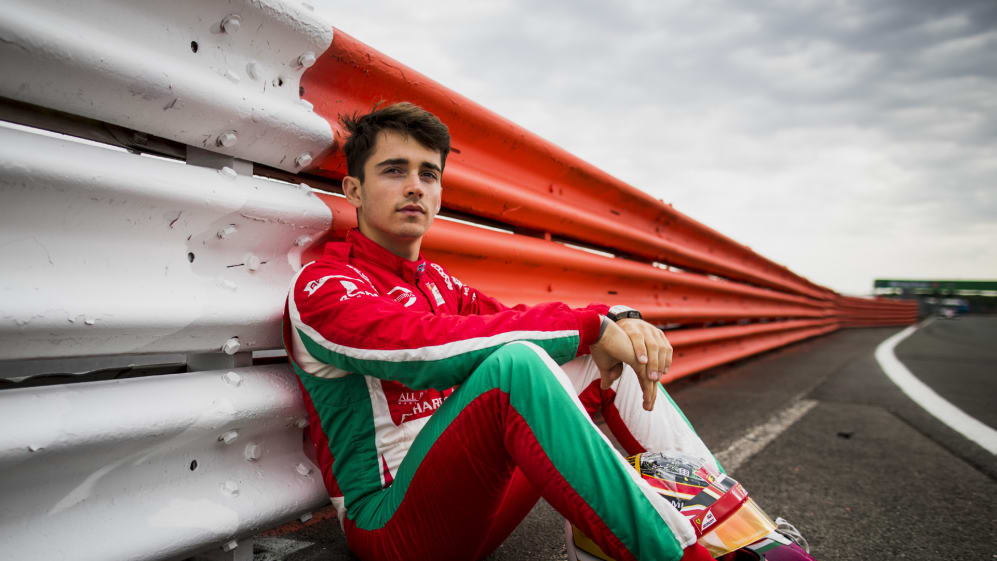 He is the reigning GP3 champion, and the runaway leader in this year's F2 series. He is a member of Ferrari's Driver Academy and was centre of attention at the recent Hungary test, where he got his first taste of 2017 F1 machinery. However, you won't be alone if you have never heard of Charles Leclerc. So who is this rising star? We spoke to the man himself to learn a little more…
Born on October 16, 1997, Leclerc has not even turned 20 yet, so it's fair to say he looks to be firmly on the fast track to success. Last year he won the GP3 Series in his rookie season and in 2017 he's been hitting the headlines with impressive showings in Formula 2.
With five wins and six pole positions to date this season, his championship advantage over second-placed driver Oliver Rowland is already 50 points. Not since 2009 and Nico Hulkenberg has a rookie won the championship, but Leclerc's chances look good - he has scored in all but one race, which just happened to be Monaco, his home event.
Leclerc was born in the Principality, within the two square kilometres of the second smallest country in the world.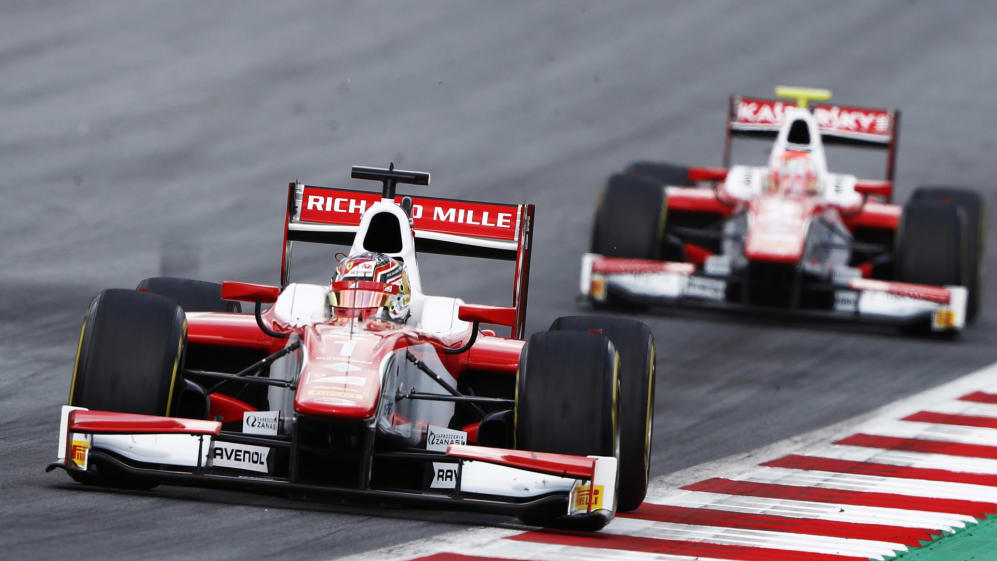 "We real Monegasques, we pretty much all know one another and it's nice to grow up in that sort of environment," he says. "Seen from the outside, maybe people think that one lives constantly in the limelight in Monaco, but it's not actually the case. In fact, in winter, the city can be a bit dull, but there's no other place in the world where Formula 1 is so much a part of the life of the town."
That could be because, for several months of the year, guardrails and kerbs become part of the urban landscape and over the week of the Grand Prix, everything revolves around the show. It's inevitable therefore for a young lad to be attracted by it, but for Leclerc, motorsport has always been a family affair, as his father Herve was a racing driver, who did well in F3 back in the Nineties.
"He would always talk to me about Senna and so I grew up imbued in that legend and he was my hero. I watched his Monaco qualifying laps so often, seeing him drive on the streets I would walk along every day. Taking pole, driving the perfect lap: that's really the best and it gives you an incredible thrill."
And when it comes to pole positions, Leclerc has clearly demonstrated his intention to rack them up himself. So far this season, only a disqualification in Hungary prevented him from making it a clean sweep of number-one grid slots so far. He still has six in a row - a record only Stoffel Vandoorne can match. Past champions like Nico Rosberg, Romain Grosjean and Timo Glock - back in the championship's GP2 guise - never made it past two straight poles...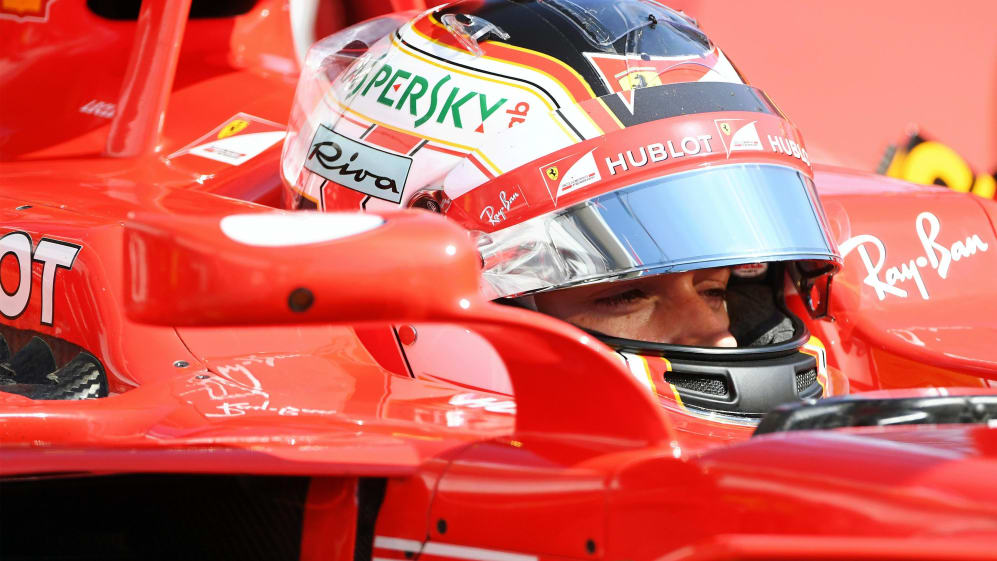 "The results in this first part of the season have been better than expected and we're clearly delighted about that," explains Leclerc calmly. "Seeing my name in the media more often and having it linked to Formula 1 and Ferrari is nice, but it's not putting any extra pressure on me. I am focusing on what I have to do with [F2 team] Prema, leaving others to think about my future."
Those 'others' are Nicolas Todt, both a friend and for the past six years his manager, and the Ferrari Driver Academy (FDA), the young driver development programme run by the Maranello marque and managed by Massimo Rivola.
"Being part of an organisation like the FDA is very important, because Formula 1 is a somewhat closed world. Therefore, to be able to progress in the best possible environment is essential when working one's way up to Formula 1. Furthermore, they give me amazing support in terms of my physical and mental preparation. It also means I have regular access to the Scuderia's incredible simulator, which for a youngster is an ideal way to improve one's technique and it also provides the best possible preparation for each race."
There are ties, red ones of course, that link Leclerc to Maranello. His best friend since childhood was the late Jules Bianchi, also an FDA member, and it was at the kart track belonging to Jules' father Philippe that he first got behind the wheel, when he wasn't even five years old.
"I had told my father that I wasn't feeling well, so I could skip school and then I went to the kart track in Brignoles with Jules: when I got home I declared that when I was older I would be a racing driver…"
From an early age then, it was clear from everything that this one very determined young man.
"There's never a day goes by when I don't think about what I want to achieve and I always give a hundred percent to get there. Being in Formula 1 is my dream and my goal and I am doing everything I can to make it happen," says Leclerc, sounding wise beyond his years.
In fact, he has had to grow up quickly, as two of the most important people in his life, his father Herve, who was with him every step of the way throughout his career, and his friend Jules, with whom he spent so much time karting, have both passed away, taken far too early.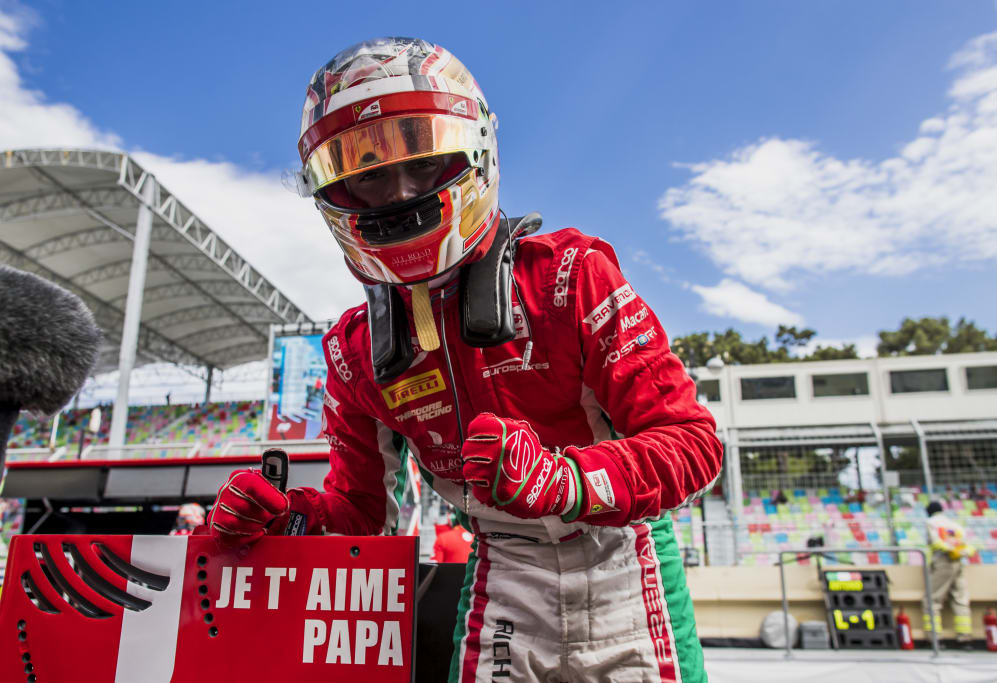 These are difficult circumstances for a youngster to deal with, but Leclerc seems to have managed to draw astounding strength from such painful losses. Indeed just three days after his father's passing earlier this year, he claimed pole in Baku - by a full six-tenths of a second. The next day he triumphed - and then on Sunday he came through from eighth to second. In that race - and ever since - he has carried a tribute to 'Papa'.
"It's true I feel stronger and have grown up a lot recently. I was helped a lot by the psychologists at the FDA, who made me realise how important it is for all of us to be mentally strong, especially if you are working as a racing driver. Today, I am more self-aware: racing is the biggest thing in my life, but I know there are other things in life and it's from them that I must draw even more energy.
"Fear? No, that doesn't exist. Even after Jules' accident in Suzuka, I never had the slightest doubt about my future. I know that danger is part of racing, but when I'm in the cockpit, all I feel is the adrenalin rush and I have never driven even a single metre, afraid that something could happen."
He may not say it, but Leclerc knows that there is a real chance of realising both his and Jules' ambition of racing and winning in Formula 1 for Ferrari. At the moment, he has reached the same stage as his late friend, driving for the Italian team in an official test.
"Yes, it's true, racing for the Scuderia would be the realisation of a dream," he says, repeating it like a mantra. "But for now I have to focus solely on winning in F2, on giving it my all over the next few months. If I don't succeed then I won't really go much further."
He is right, of course. It is always good to keep one's feet on the ground, but dreaming doesn't cost anything – especially if the dreamer in question has the kind of truly rare talent that Charles Leclerc appears to possess.