Report
F3: Martins wins championship after Maloney Monza victory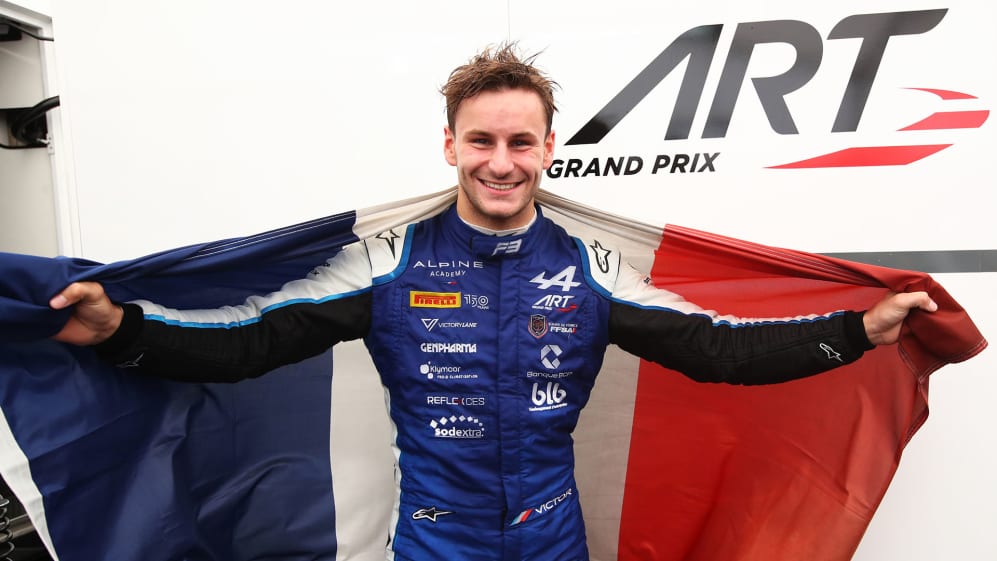 Victor Martins secured the 2022 Formula 3 Drivers' Championship with fourth in the Monza Feature Race. Trident's Zane Maloney made it three Feature Race victories in a row to take second in the championship, with Oliver Bearman second on the podium and third in the standings.
Maloney passed pole-sitter Alexander Smolyar into the first corner at the start, but five of the six title contenders could hardly be separated in the early phase of the race. Isack Hadjar's hopes quickly fell away as he struggled to make an impression from 16th on the grid.
F2: Drugovich clinches title despite DNF as Vips wins Monza Sprint Race
Smolyar eventually dropped away from the lead fight, leaving Maloney, Bearman and Martins to battle it out for the championship. Arthur Leclerc and Roman Stanek fought further down the order at the halfway point, their title aspirations slipping out of sight.
Oops! Error retrieving Twitter post
Heading into the final five laps, the race was red-flagged following a crash between Kush Maini and Brad Benavides. During the stoppage, time penalties for track limits infringements were handed out, including one for Martins. After other penalties had been applied, it put the Frenchman in fourth and on 139 points, more than good enough to hold onto first in the standings and claim the F3 Championship in an emotional moment for Martins.
Maloney climbed to second with a final total of 134 points ahead of Bearman on 132, Hadjar on 123 and Stanek on 117. Leclerc ended up sixth on 114.
PREMA Racing claimed the Teams' Championship on 355 points, capping off the season with a double podium after Jak Crawford ended up third in the Feature Race. Trident finished runners-up on 301, ahead of ART on 208 points.
For more on the F3 Feature Race in Monza, check out the full report on the official Formula 3 website.