Feature
FACTS AND STATS: Mercedes grab a first front row lock-out of the season in Sao Paulo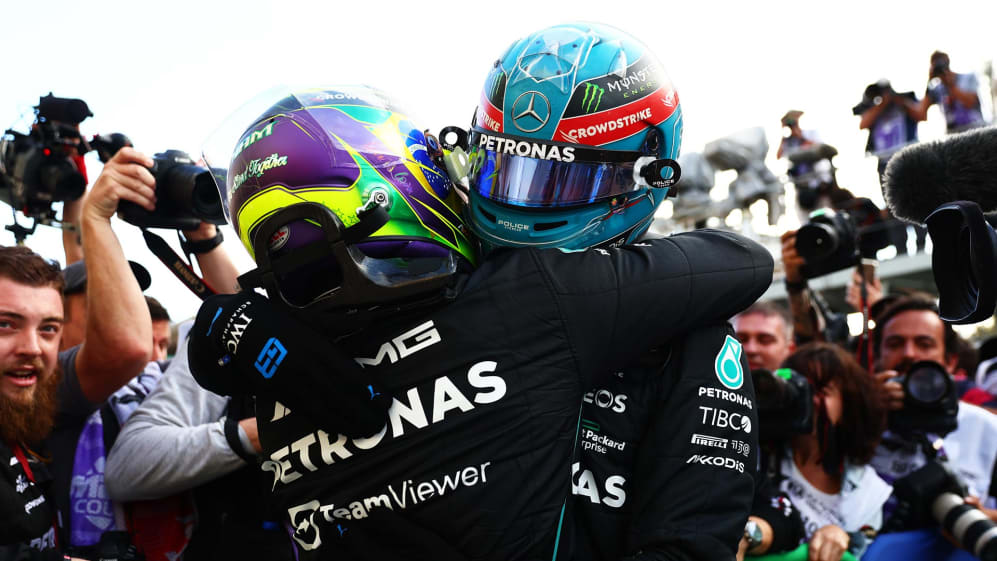 The Sao Paulo Sprint certainly whetted the appetite for the Grand Prix itself, with George Russell climbing from third on the grid to take the chequered flag first and ensuring he starts from the very front tomorrow. Pole-sitter Kevin Magnussen fell down to eighth, and there was non-stop action in between, with places changing hands almost constantly. Here are the best facts and stats from the final Sprint of the season…
Mercedes took their first win of any kind since the 2021 Saudi Arabian Grand Prix.

George Russell will start the Grand Prix from P1 for the second time in his career, having first done so in Hungary.
READ MORE: Russell beats Verstappen in Sprint thriller to secure P1 grid slot for the Sao Paulo GP
Lewis Hamilton will start second, giving Mercedes their first front row lock-out of the year.

It will also be Hamilton's first front row of the year.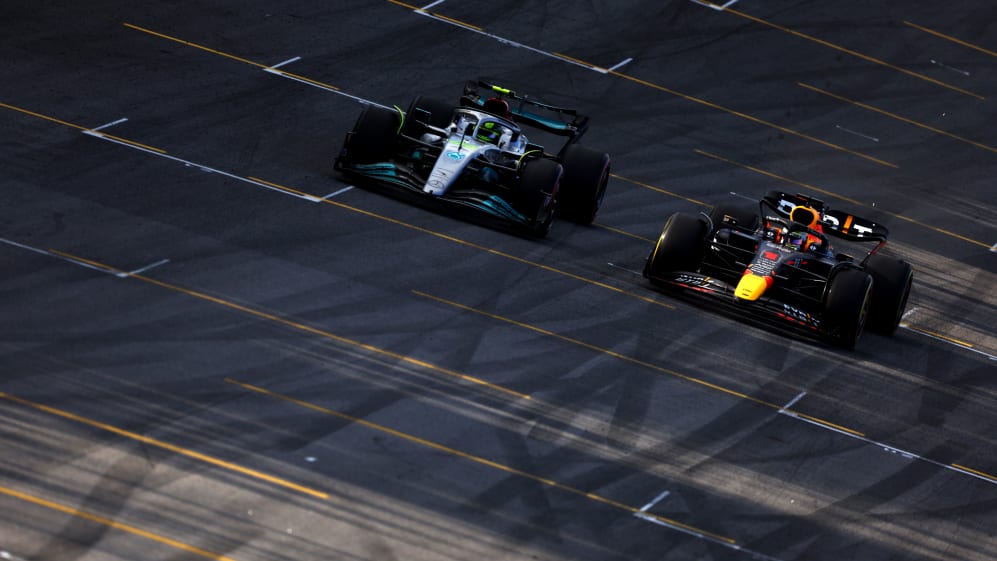 Max Verstappen will start third, and he won from P3 in Miami. But only three drivers have won from that position here – Ayrton Senna in 1993, Michael Schumacher in 2000 and Kimi Raikkonen in 2007.

Sergio Perez will start fourth, for an all-Red Bull second row.

The Mexican also started fourth here last season.

Charles Leclerc will start P5, having never started a Grand Prix here higher than sixth before.

Lando Norris will be sixth, the seventh time this season he has started from the third row of the grid.

Carlos Sainz will be seventh once his grid penalty is applied, having finished on the podium from last on the grid here in 2019.

Kevin Magnussen might have taken pole yesterday, but he will start the Grand Prix from P8.
WATCH: Magnussen leads Verstappen at the start of the Sao Paulo Sprint as Alpines make contact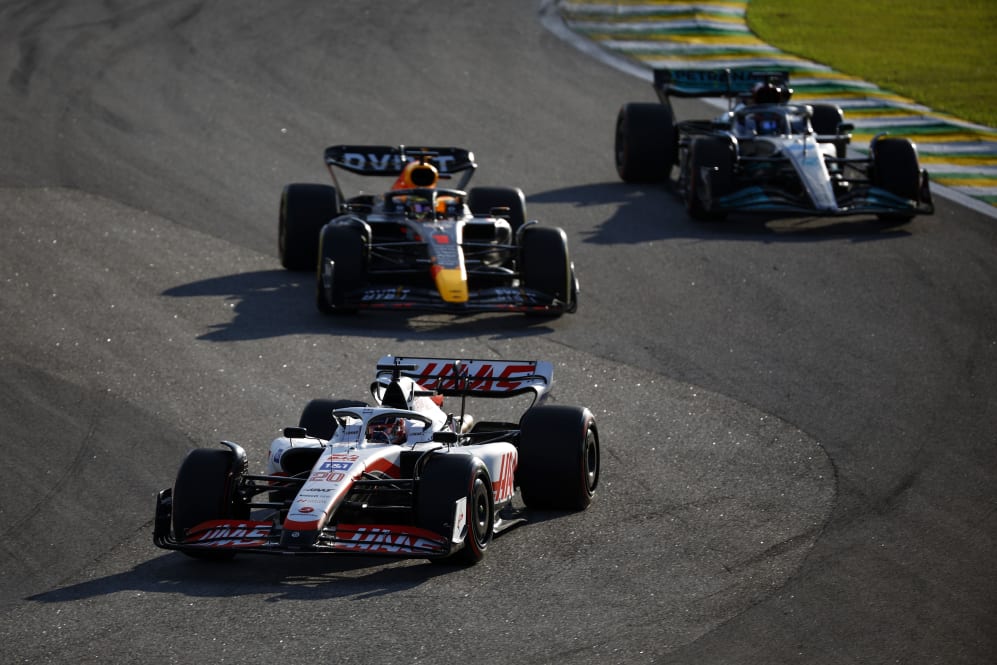 Sebastian Vettel finished the Sprint ninth, thus equalling his best starting position of the season – achieved in Monaco, Baku and Suzuka.

Pierre Gasly starts P10 for his first top 10 start since Singapore, four races ago.

Daniel Ricciardo recovered to P11, to start from that position for the third time in four races.

Mick Schumacher gained eight positions from his qualifying P20 slot.
READ MORE: Steiner confirms Haas will announce decision on 2023 line-up ahead of Abu Dhabi season finale
Fernando Alonso will start 15th, with his two worst starting positions of the last 15 races both coming at Sprint weekends.

Alex Albon will start last, having only missed out on Q3 yesterday by 0.044s.