Steiner confirms Haas will announce decision on 2023 line-up ahead of Abu Dhabi season finale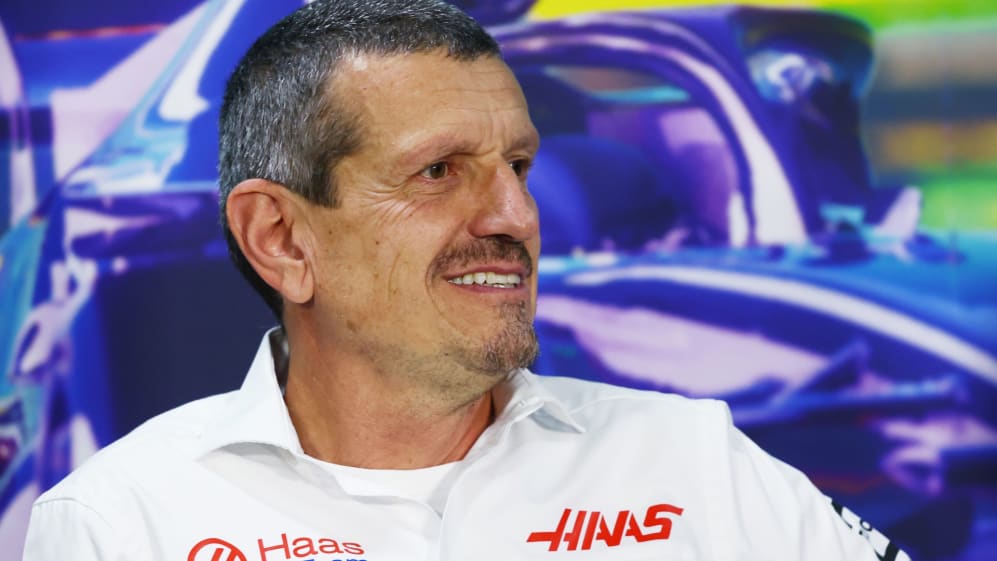 Haas's 2023 driver pairing is one of the last pieces of the F1 driver market puzzle that still needs to be resolved – and according to Team Principal Guenther Steiner, the resolution will come ahead of the 2022 season finale in Abu Dhabi.
While Kevin Magnussen – fresh off a sensational maiden pole for both himself in Sao Paulo qualifying – is nailed on to stay, the identity of his team mate is less clear. Incumbent Mick Schumacher is widely understood to be facing off against the experienced Nico Hulkenberg for a seat, Hulkenberg having last driven a full F1 season in 2019.
But Steiner confirmed ahead of Saturday's action at Interlagos that a decision on who would be driving for the team in 2023 had already been taken – and would be announced in the coming week.
READ MORE: Steiner says Magnussen pulled off 'perfect lap' to deliver himself and Haas a maiden pole in Brazil
"Yes, you're right," Steiner replied, when asked whether the team had already chosen Magnussen's partner for 2023. "We're just sorting out details [about] how we're going to do what we're going to do.
"Expect the announcement some time next week," Steiner added. "I'm not going to tell you the day, because then everybody will be waiting for that day – but it will be coming next week."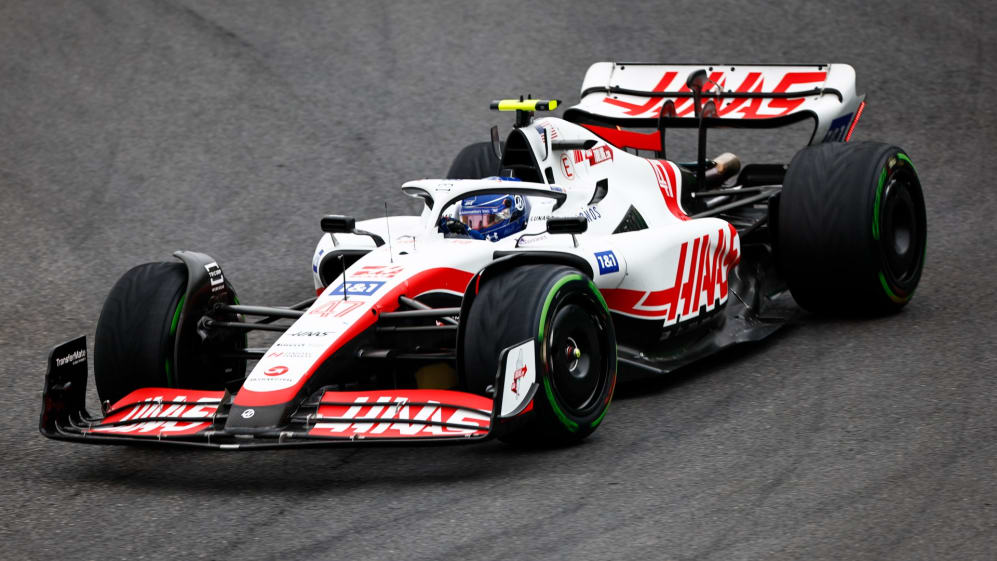 Schumacher didn't help his case by qualifying 20th and last for Saturday's Sprint, on the day his team mate took a maiden pole position. And Steiner reflected on the German's sophomore F1 season, saying that he'd been "a little bit up and down", adding: "But again, yesterday I really felt almost sorry for him because he did a good job in Q1 before he went out.
READ MORE: Magnussen vows 'maximum attack' after clinching pole and securing P1 for Sao Paulo Sprint
"The first two runs were very good and then with the dry tyres, he just couldn't get the feeling. He lost a little bit of temperature when some people overtook him on his out-lap and then couldn't get the temperature back in and then lost a little bit of confidence, started to slide, and that is what is happening – it just didn't work for him yesterday.
"But otherwise, the whole season, we all know he had very good moments and very bad moments. It's an up and down… I think he got more consistent, he obviously improved. The beginning on the season was very tough, when he was thrown in the deep end with a better car, with a very good team mate, it was a little bit of an 'OK, this is now Formula 1 really.' But then he recovered and got better."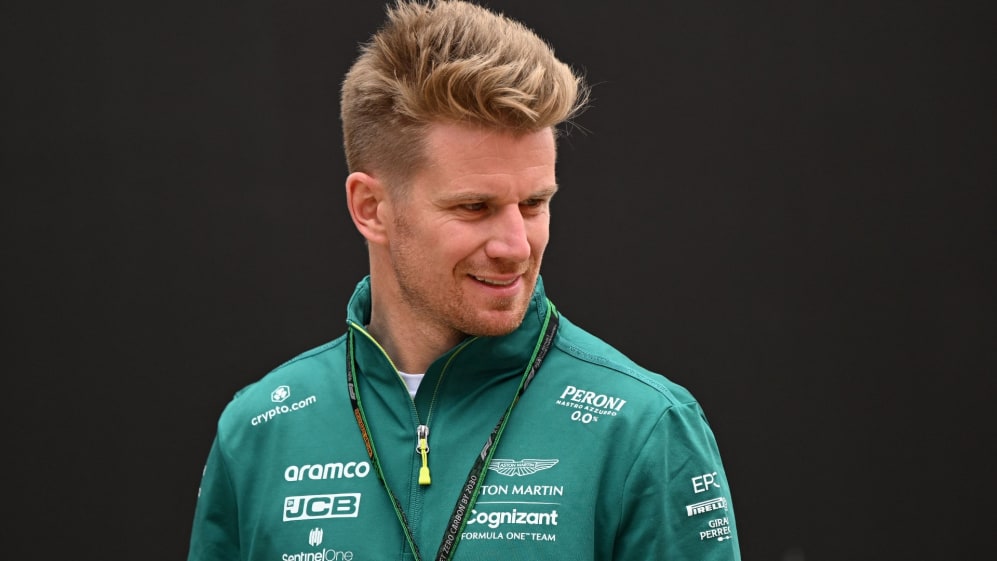 Rumours linking Hulkenberg to Haas amplified, meanwhile, when Aston Martin announced last week that Stoffel Vandoorne would become their reserve driver – a role currently held by Hulkenberg – for 2023.
DRIVER MARKET: Who will get the nod to partner Magnussen at Haas next season?
And speaking earlier in the day at Interlagos, Aston Martin's Performance Director Tom McCullough paid tribute to "class act" Hulkenberg, who made two 'super sub' appearances for the team in this year's Bahrain and Saudi Arabian Grands Prix.
"He's a very talented, naturally gifted driver," said McCullough. "You put him in a qualifying and race situation and ask him to go and extract the most out of a car, he's pretty good at doing that whatever he drives and has driven over the years… He's a class act, he's very talented, he's got solid experience and that helps him jump in a car and drive quickly."