Feature
FACTS AND STATS: Verstappen matches Stewart's win tally, as Alonso breaks Raikkonen record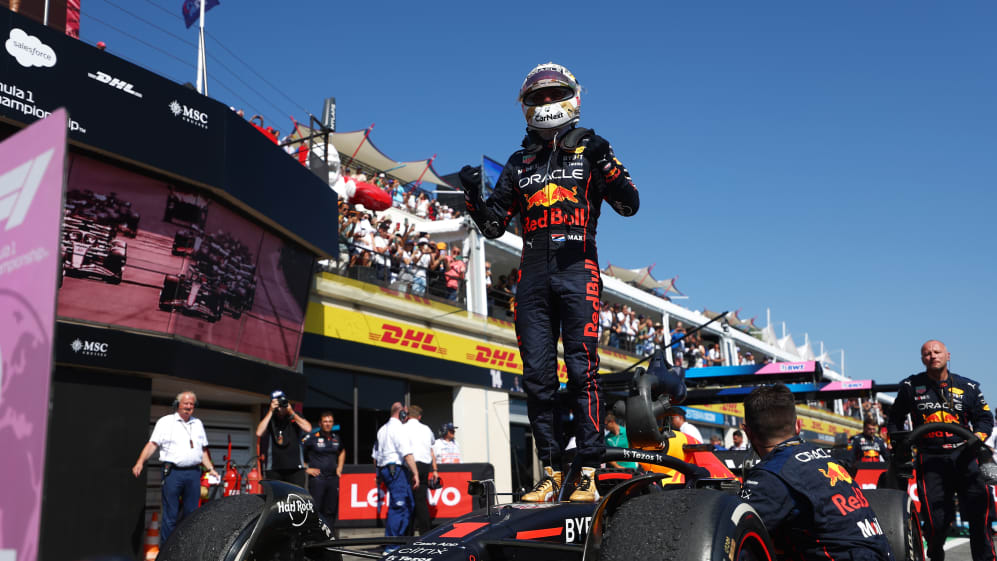 A season-best showing for Lewis Hamilton and Mercedes; a career-best Paul Ricard result for Carlos Sainz; and some home points at last for Esteban Ocon. Sunday's French Grand Prix generated a plethora of fascinating figures – here's just a handful of highlights…
• Max Verstappen and Lewis Hamilton finished on the podium together for the 50th time in Formula 1.
• Verstappen won his seventh race of the year in his 130th race for Red Bull, breaking Mark Webber's team record.
REPORT: Verstappen wins the 2022 French Grand Prix as pole-sitter Leclerc crashes out of the lead
• Verstappen joins Sir Jackie Stewart on 27 race wins, tied for seventh place in the all-time list.
• Verstappen led the 1,500th lap of his career today, making him the 13th driver to reach that total.
• Hamilton gave Mercedes their first top-two finish of 2022 after they previously finished third in seven other Grands Prix this year.
• Hamilton finished second in his 300th Grand Prix start. It was the 49th time he's finished second in an F1 race, extending his all-time record.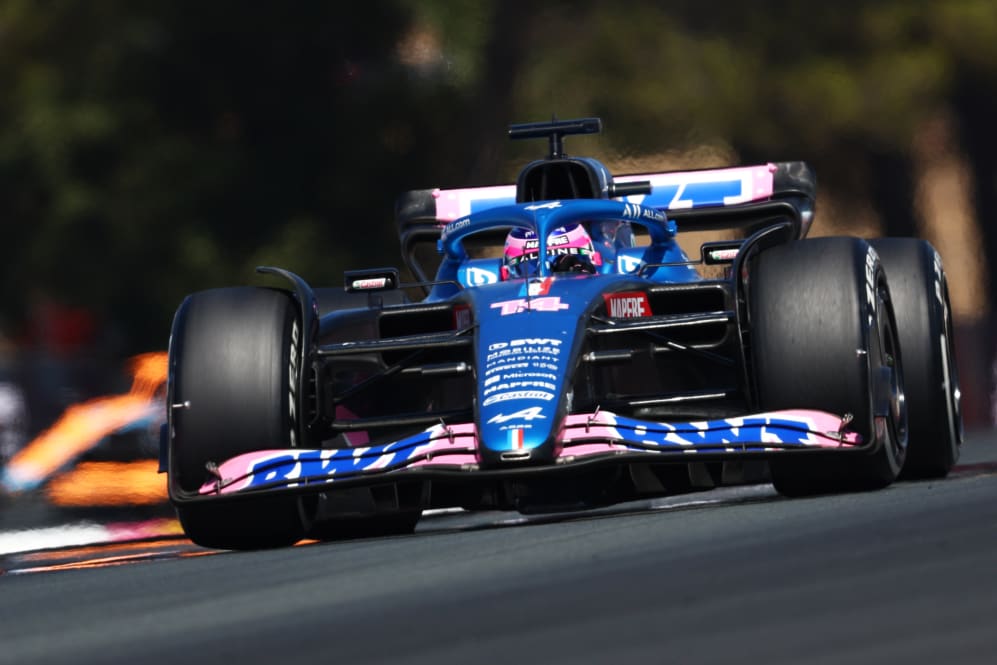 • With George Russell in P3, Mercedes got both cars on the podium for the first time in 2022.
• Russell has finished in the top five at every race this year when he has got beyond the first corner.
• Carlos Sainz started 19th for Ferrari, finished fifth and set the fastest lap. He also ran 24 laps on the medium tyre mid-race, matching the longest stint by any driver on that compound in 2021.
• P5 was Sainz's best-ever finish at Paul Ricard.
DRIVER OF THE DAY: Comeback king Sainz gets your vote in France
• En route to P6 for Alpine, Fernando Alonso broke the all-time record for laps completed in Formula 1, passing Kimi Raikkonen's mark of 18,621.
• It was only Alonso's second top-six finish of 2022 (he was fifth at Silverstone).
• It was also Alpine/Renault's best result at Paul Ricard since the French Grand Prix returned to the calendar in 2018.
• With Alonso's team mate Esteban Ocon in P8, both Alpines finished in the top eight for the first time this season.
• P8 was Ocon's first-ever points finish in his home Grand Prix.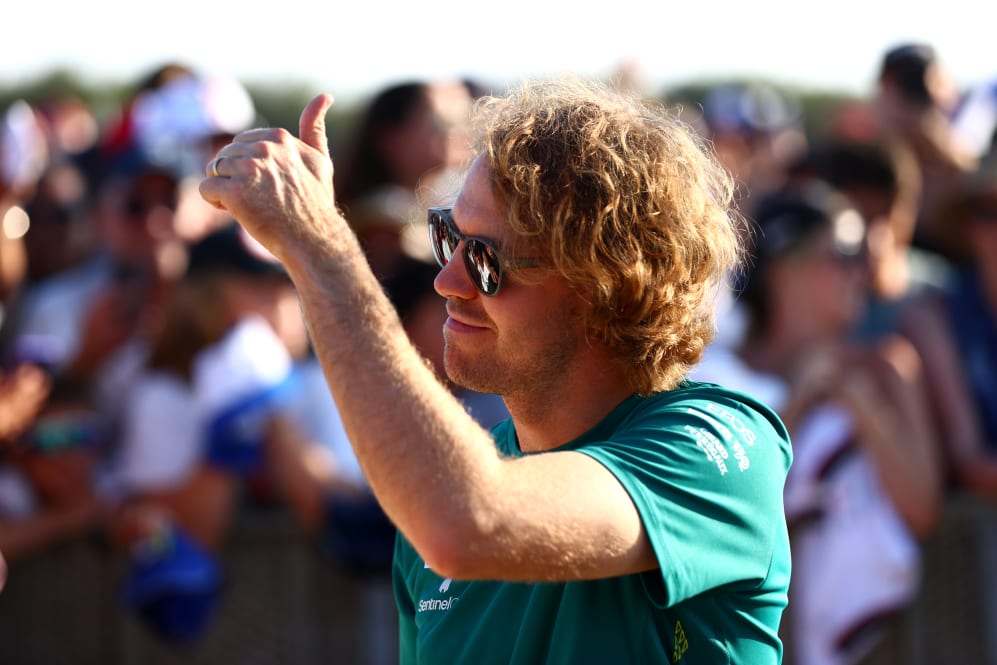 • McLaren's Lando Norris was seventh for the second consecutive race.
• With P9, team mate Daniel Ricciardo scored points in consecutive races for the first time this season.
• The McLaren drivers finished in the same positions they did in the Austrian Grand Prix.
• Lance Stroll took his fourth points finish of the year, all of which have been for 10th place, as his Aston Martin team celebrated 100 years since their first Grand Prix entry.
• Team mate Sebastian Vettel was right behind in P11 – the first time he's failed to score at Paul Ricard.
• Charles Leclerc has now retired while leading at three different Grands Prix this season, equal to a potential loss of 75 points (Spain, Azerbaijan and France). His Ferrari is called the F1-75.
READ MORE: 'I'm losing too many points' says Leclerc as he takes blame for 'unacceptable' mistake that cost him lead in France