Feature
FANTASY F1 – Get in the game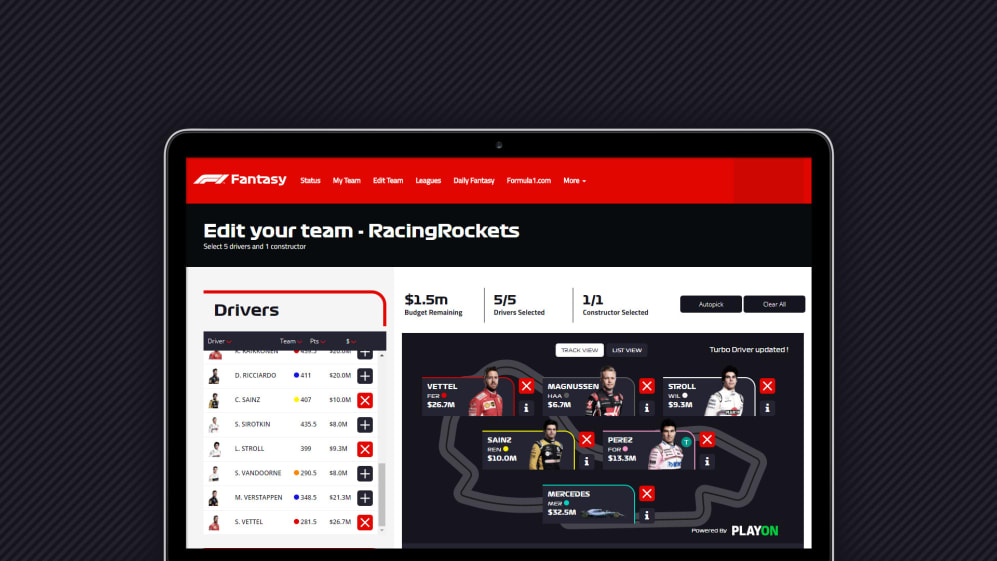 Have you picked your Fantasy F1 team? If not, don't panic – you still have plenty of time ahead of this weekend's Azerbaijan race. Among those who have made their selection, Fernando Alonso has so far proved to be the man in demand…
Playing is free – simply pick a team of five drivers and one constructor from a $100m budget. Your team will score points based on the team members' actual performance in the Grand Prix. You must also select a turbo driver, who will score double points, for each race.
Hot picks
Since the game's recent launch, as many as 70 percent of players have included Alonso on their team, with over half also choosing Nico Hulkenberg, Sebastian Vettel and Kevin Magnsussen. Ferrari have been the most popular constructor, followed by Red Bull and Mercedes.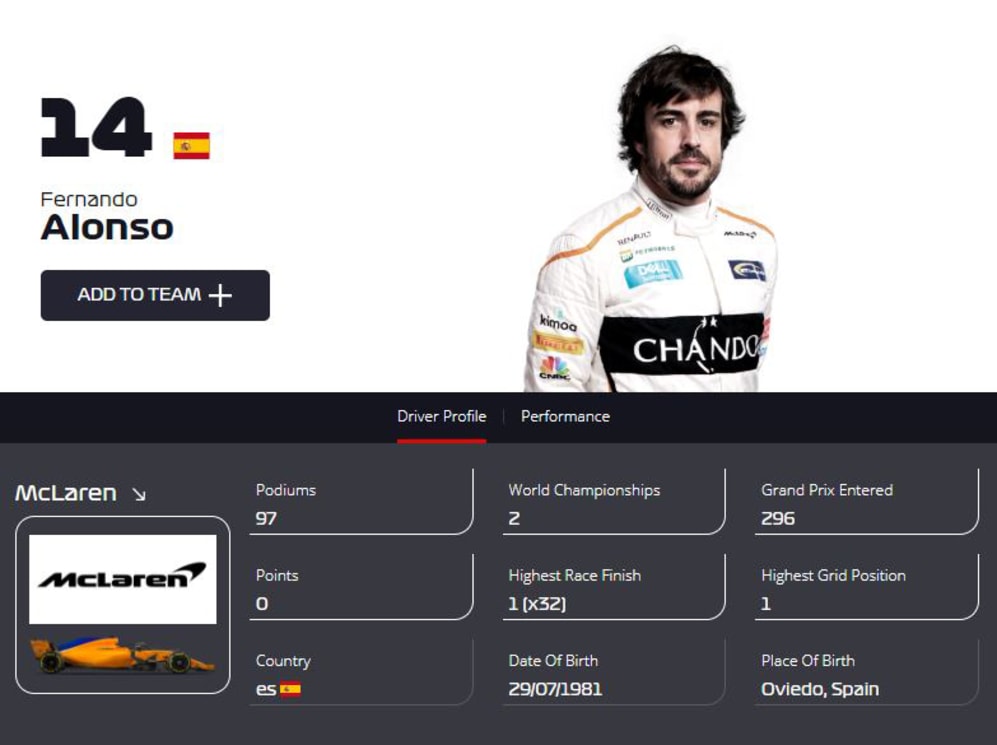 But remember, it's not simply the best race results that earn you points…
Team battles
Every time a driver qualifies ahead of his team mate, he scores a two-point bonus. Finish ahead of his team mate in the race and he earns an extra three points. No wonder Alonso and Hulkenberg are proving popular picks – both have a perfect record in 2018, out-qualifying and out-racing Stoffel Vandoorne and Carlos Sainz respectively three times in three Grands Prix!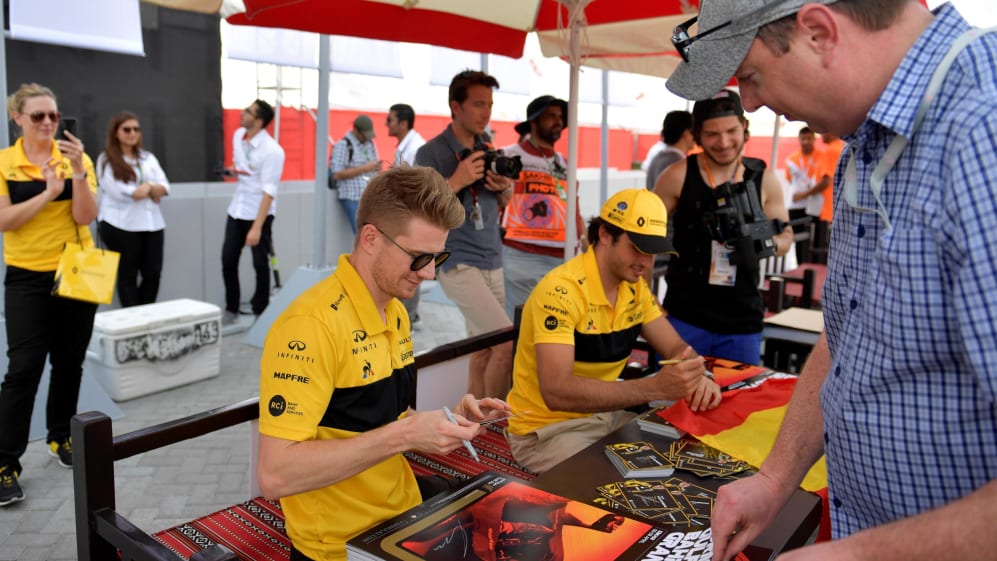 Moving on up
At the end of each race, if a driver has moved up the order relative to his grid position then he picks up a two-point bonus for every place gained (up to a maximum of 10 points). Again Alonso is the man, having gained at least five places in every 2018 race to date. Charles Leclerc looks a good pick too, having made up 10 places, while Daniel Ricciardo and Marcus Ericsson have each moved up nine.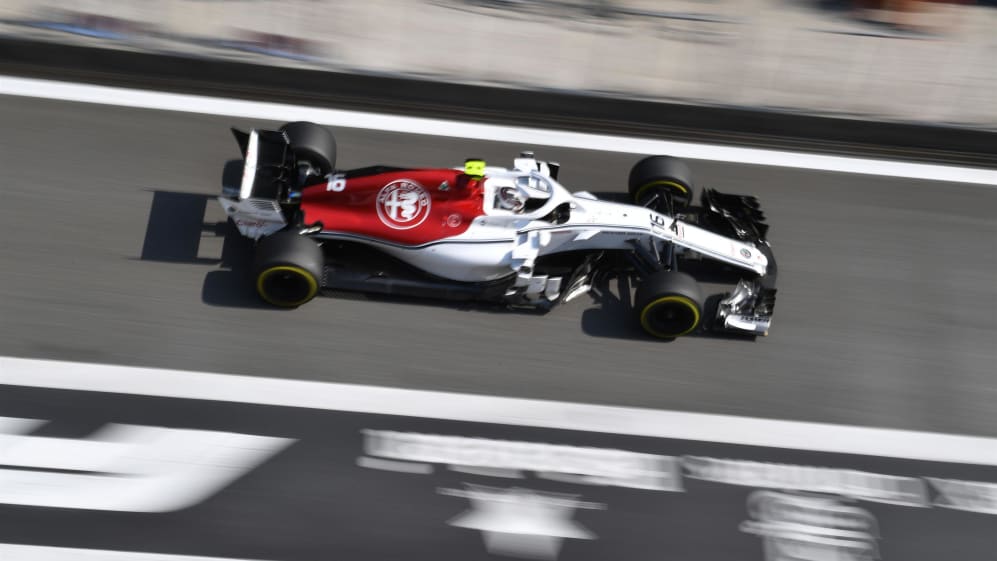 History repeating?
Talking of Ricciardo, the winner of the last round in China was also the victor in Baku last year, having started an incredible 10th on the grid. In fact, you could pick the entire 2017 Azerbaijan podium – Ricciardo, Valtteri Bottas and Lance Stroll – for $54.3m, leaving you plenty of budget to add the fourth-placed Vettel or the fifth-placed Lewis Hamilton!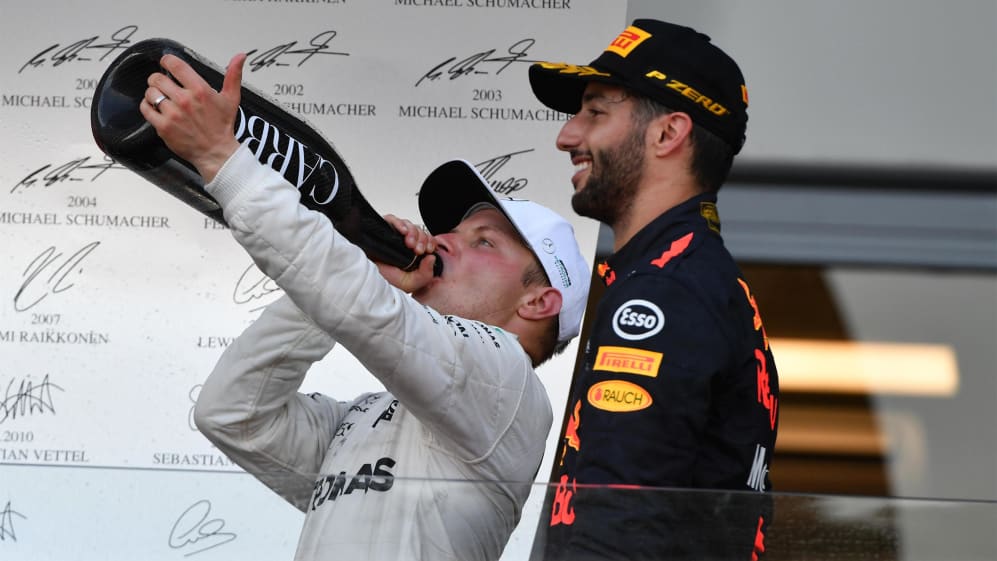 Turbo boost
Don't forget you can choose one driver (valued at $19m or less) in your team to get double points. If you'd picked third-place finisher Lance Stroll for Azerbaijan 2017, he would have netted you a whopping 80 points with the turbo boost!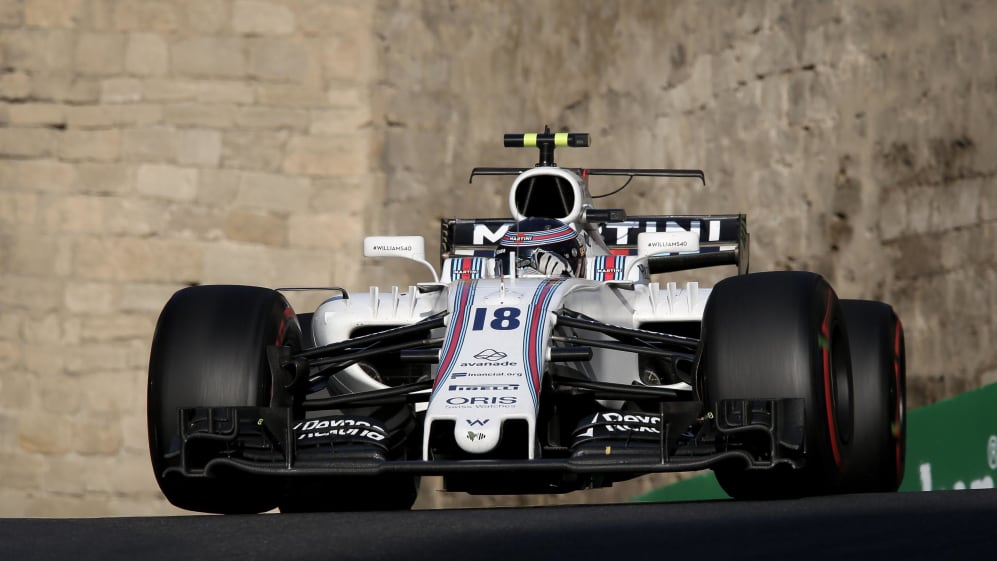 To start playing Fantasy F1, simply click here to create your team – and remember you can make as many changes as you like before the selection deadline, which is the start of qualifying in Baku on Saturday.
Good luck!