Feature
FANTASY FOCUS: The winners and losers at the halfway stage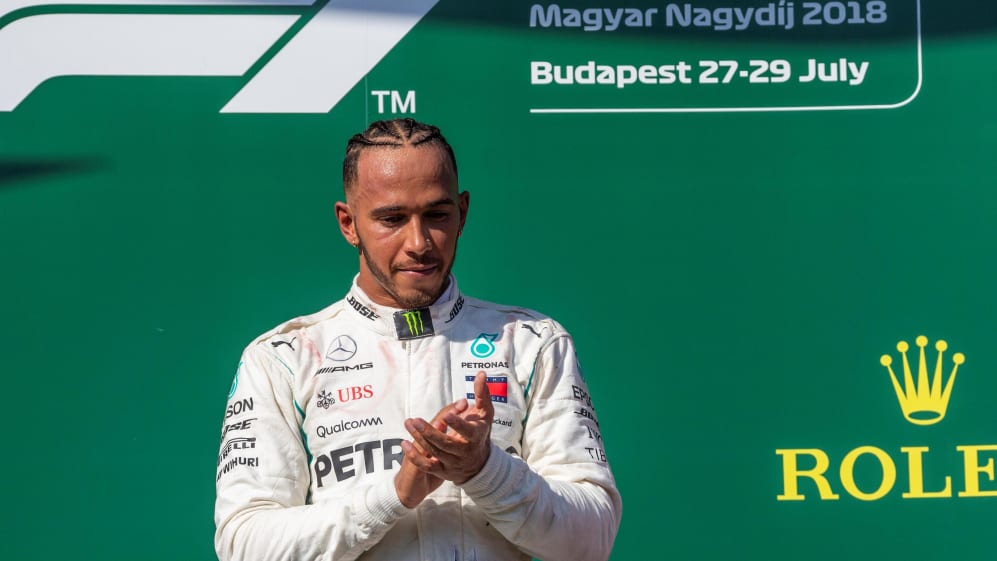 Now you can relax! For you Fantasy F1 players, it's time to put your feet up and enjoy the summer break, after what has been an action-packed first half of the season. So with nine Fantasy F1 rounds completed, and the same amount to come this year, who has delivered the goods? And which drivers need to recharge their batteries the most? Here's the lowdown…
It's Hamilton and Vettel out front…
You perhaps won't be surprised to see the two leading stars in the Formula 1 world championship standings – Lewis Hamilton and Sebastian Vettel – lead the way in Fantasy F1, too.
In a battle of two four-time world champions, it's Hamilton who has the edge in both the world championship and Fantasy scoring, with a 24-point lead in the former and a 36-point lead in the latter.
They may well be the most expensive drivers in the game - Hamilton costs $30.6m, while Vettel is priced at $28.4m - but they have nevertheless justified their costs, scoring more than 10 points per million.
Head-to-head, Hamilton has outscored Vettel in five of the nine races since Fantasy F1 began. The Briton's best result saw him notch up 59 points at the French Grand Prix, while Vettel's season-best 50 came at his rival's home race.
A big shout-out should go to players who used their one change each race to select either Hamilton or Vettel at the right time – as those who had successfully picked the head-to-head battle would have earned an extra 200 points.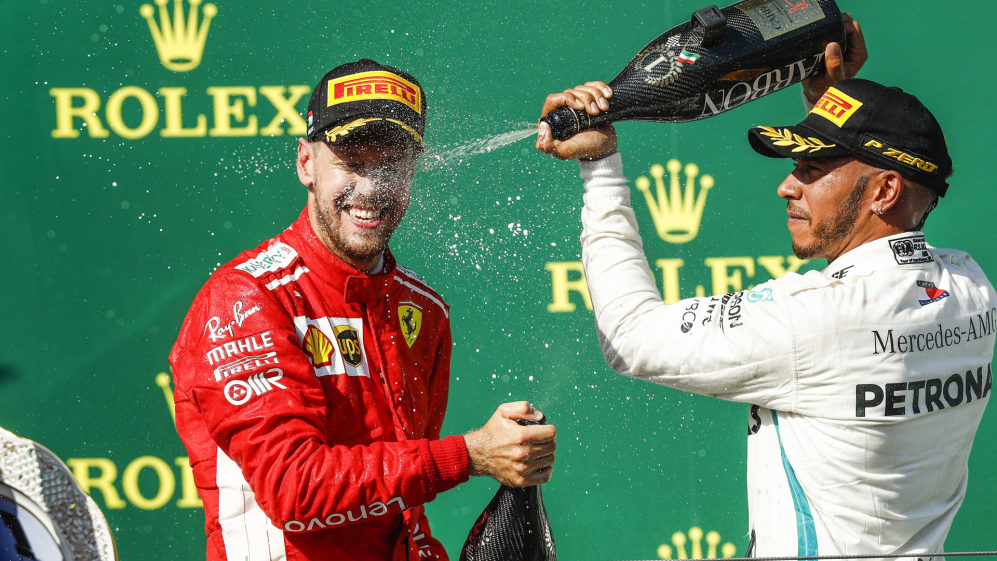 Bargain of the year (so far)…
Kevin Magnussen is enjoying a superb second season in the Haas, delivering seven top-ten finishes in 2018 including two P5s.
And the Dane is best-of-the-rest by a comfortable margin in our fantasy game, having picked up 140 points, and his best result of the season (26) came last time out in Hungary.
As one of the lower-priced drivers, costing just $8.1m, he has scored a whopping 17.4 points per million - and that's before you consider that he is eligible for Turbo Driver status. That means for those who have selected Magnussen for the bonus-points all season, he's won you a mighty 280 points!
Eighteen of Magnussen's 140 points have been picked up by beating his team mate Romain Grosjean in the race, a feat he has achieved in six of the competition's opening nine races.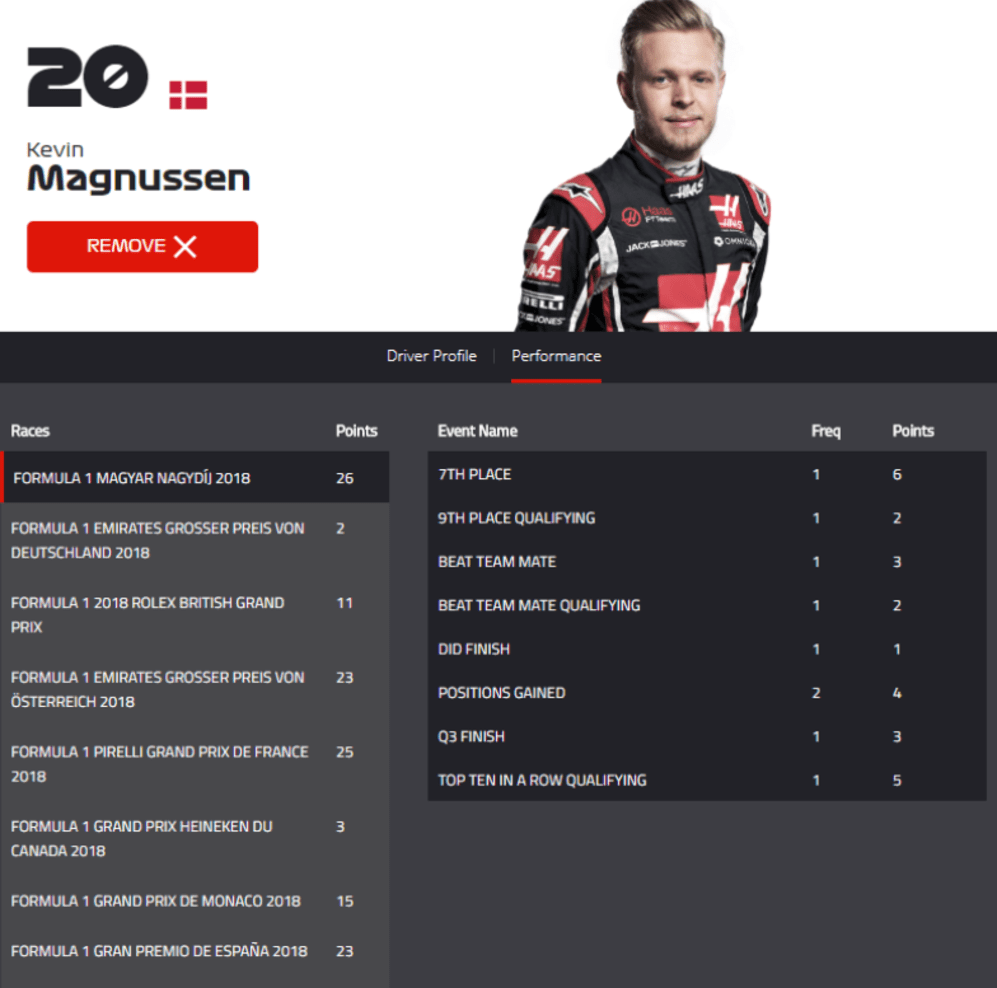 It's not all gloom for Grosjean…
Indeed, Grosjean has had an up-and-down season to say the least, with the Frenchman suffering three negative-points weekends, two of which came in the opening races of Fantasy F1 (Azerbaijan and Spain).
But important contributions in Austria and Germany – where he earned 28 and 20 points respectively - have seen Haas gain 187 points, which sees them fifth behind the big three and Force India.
And those of you who haven't had Haas as your constructor may have missed a trick… They are currently the cheapest team, setting you back just $6.7m, and their 187-points haul means they have notched up an average of almost 30 points per million.
There's still nine races to go, so it's not too late to give them a run out…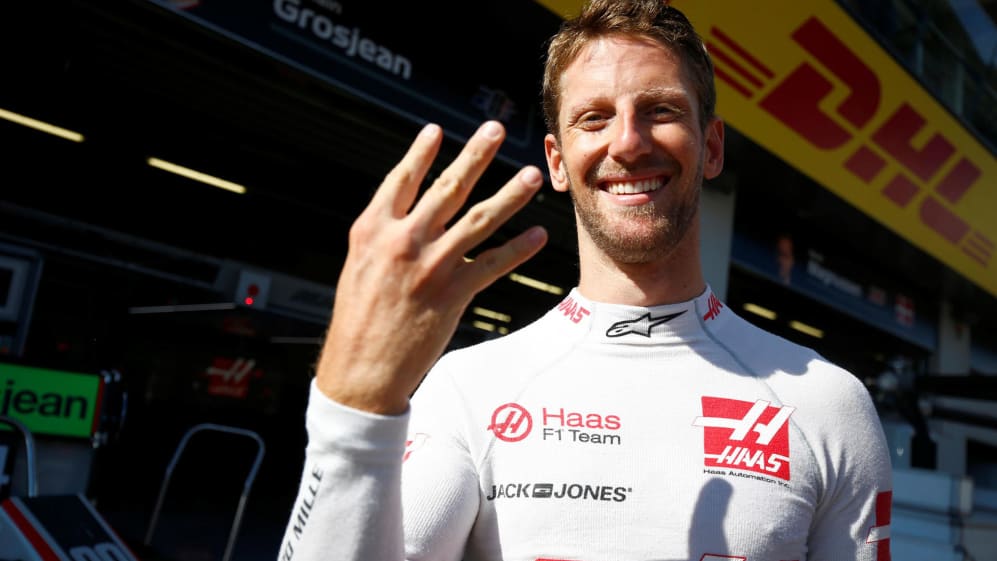 Remember it's a team sport…
Ferrari and Mercedes dominate the scoring so far, with Red Bull some way behind them. Force India are in a respectable fourth, but have less than half the points of the Milton Keynes outfit.
So, is it better to pick the team or both their drivers? Why pick Hamilton, when you could choose Mercedes and get Bottas for free, right?
In Mercedes' case, there's not much in it. Hamilton and Bottas – who cost a combined $55.1m - have collectively scored 498 whereas Mercedes, priced at $32.1m, have 490 points for the season.
Over at their rivals Ferrari, the gap is wider, with Vettel and Kimi Raikkonen combining to notch up 530 points, while the Prancing Horse are 30 behind as a team.
Their drivers' points tally would have been even higher had you used Kimi Raikkonen as your Turbo Driver for a couple of races this season, when he was priced under $19m. You no longer have that option, sadly, given he's now priced $0.5m over that threshold.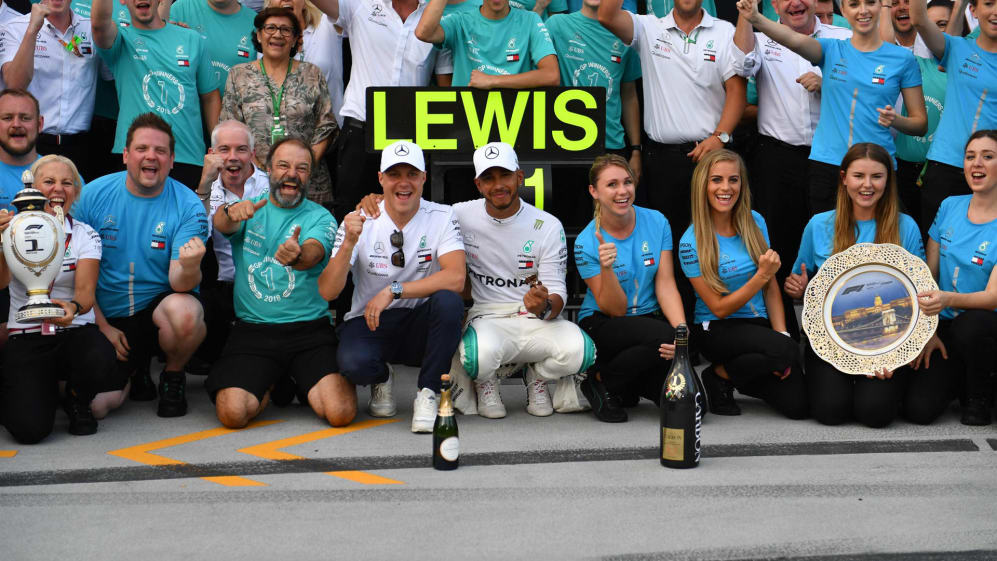 Subtle Sirotkin…
Sergey Sirotkin hasn't had much to smile about this season, with the rookie the only driver yet to pick up a championship point.
But the Williams racer has gone about his business quietly in Fantasy F1, the Russian collecting 49 points including two 14-point hauls, in Spain and Britain.
That sees him 16th in our standings, ahead of Grosjean, McLaren's Stoffel Vandoorne, Williams' Lance Stroll and rock-bottom Brendon Hartley of Toro Rosso.
It's the small things that matter, right?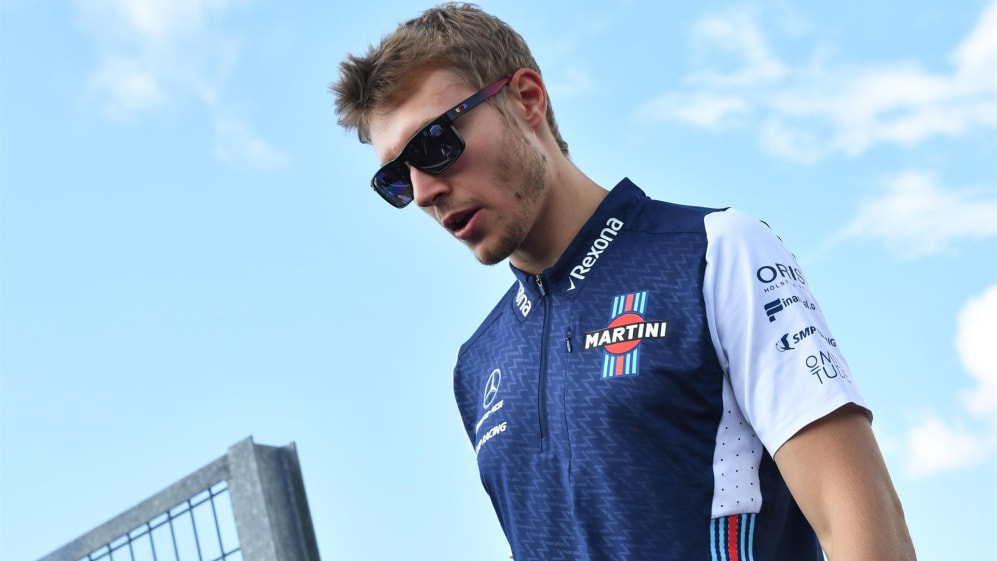 Williams' woes…
Unfortunately for Sirotkin's Williams team, they sit bottom in both the world championship and Fantasy F1 standings, having endured a tough 2018 so far.
The Grove squad have managed just 109 in-game points for the season, 29 fewer than Toro Rosso, who sit ninth in our team points table.
With an average team value of $9.3m, that means they have scored you 11.7 points per million. Compare that to Sauber, who score on average 22.42 points per million, and they are some way off their rivals.
Plenty of work to do in the second half of the season, then…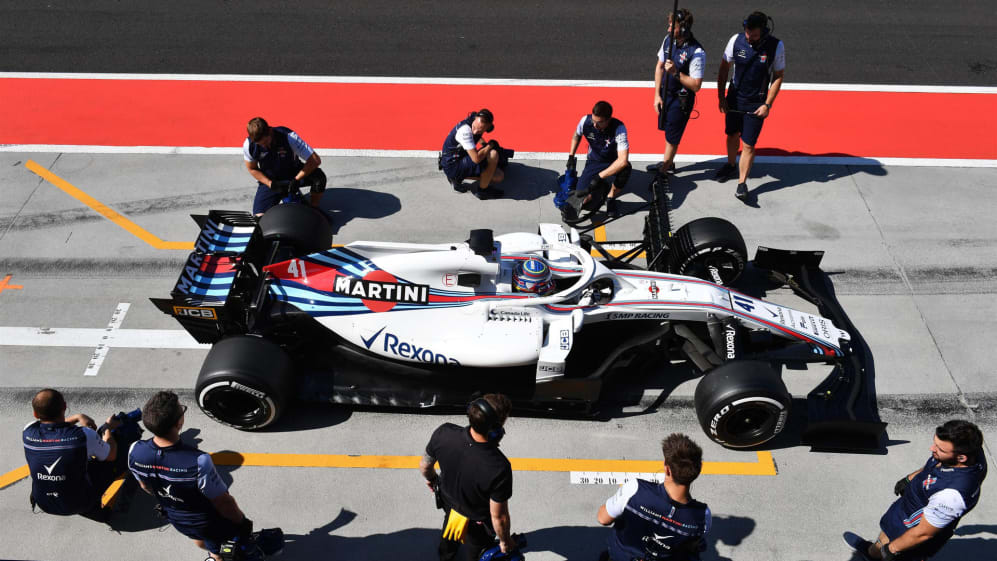 Wildcard time…
While we've got you, don't forget about your wildcard (if you're yet to use it). With a summer to ponder over your selection, now could be the time to use it, allowing you to change your entire team before the deadline for free!
However, you can only use this once per season, so make sure it's the right time. Is that now? We'll leave that to you to decide…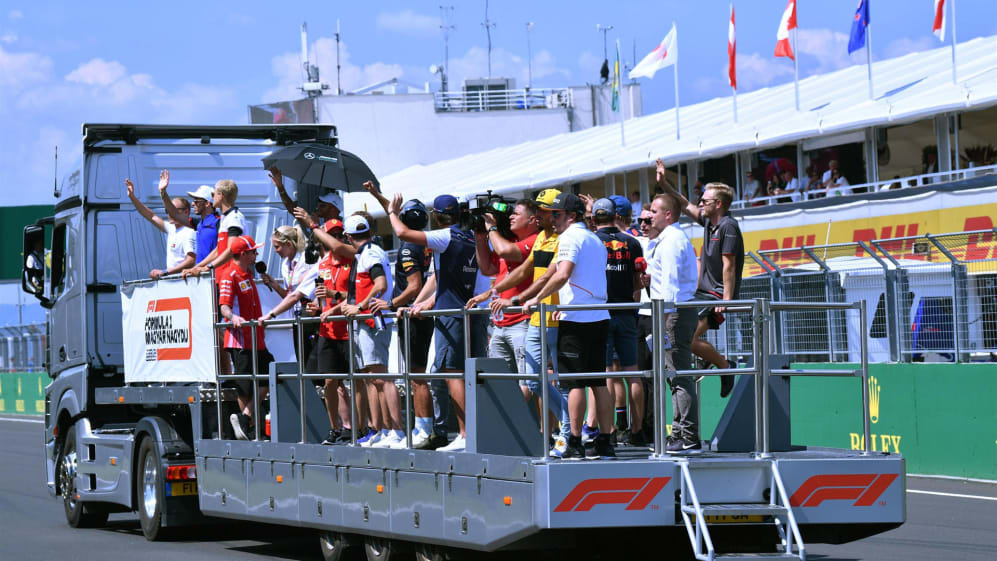 Have you signed up yet?
To start playing Fantasy F1, simply click here to create your team – and remember you can make changes to your line-up at any time up to the selection deadline, which is the start of qualifying. And don't forget, there are a host of exclusive prizes on offer for the winner.