Feature
FANTASY FOCUS: Who should be in your team for Austria?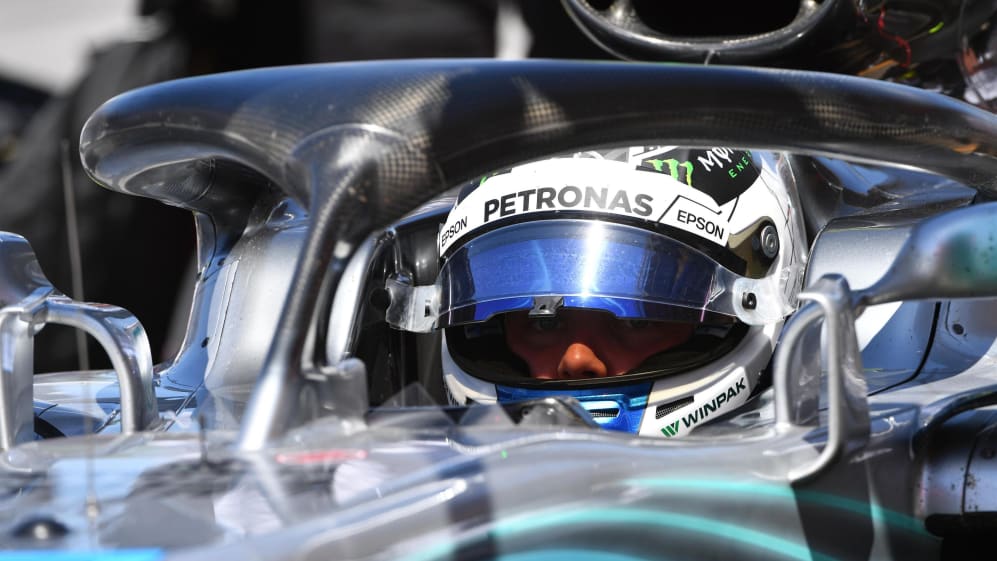 Feeling the pressure yet? With five races now ticked off the Fantasy F1 calendar, it's all beginning to get very competitive as our players battle for top honours. So as we prepare for the second instalment of Formula 1's first ever triple header, what did we learn last time out in France? And who could lead your team to victory in Austria? Allow us to give you some food for thought...
Drivers' streaks
Last week's showdown in France saw the drivers' streaks make an appearance for the first time in Fantasy F1, with bonus points awarded to the racers who qualify (five points) and/or finish the race (ten points) in the top ten for a fifth time in a row.
It was a successful weekend for all six drivers looking for a debut streak, with Lewis Hamilton, Sebastian Vettel and Carlos Sainz earning an extra 15 points for securing top-ten finishes on both Saturday and Sunday. Kimi Raikkonen, Daniel Ricciardo and Valtteri Bottas also all reached Q3 for the fifth time in a row, meaning they activated the qualifying streak.
And for Ricciardo and Bottas, who finished fourth and seventh respectively at Circuit Paul Ricard, they are now in a position to gain a race-streak bonus this weekend. They're joined by Red Bull's Max Verstappen, who is beginning to deliver consistent results after a stuttering start to the season.
Remember that you're not required to have had them in your team for the whole streak, so it may be worth giving your team a reshuffle before the deadline…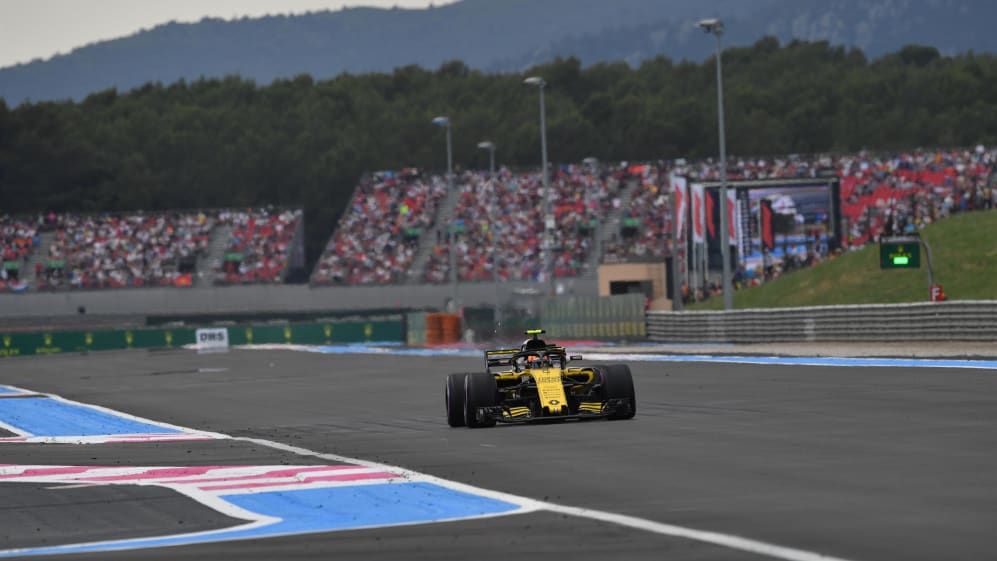 Who were the winners in France?
It's perhaps no surprise that French Grand Prix winner Hamilton also notched up the most points last weekend, receiving a whopping 59 for following up his pole position with a victory. The Briton was consistent across all three days for Mercedes, and wasn't put under too much pressure once he avoided the Lap-1 carnage in France.
Verstappen and Raikkonen brought home the second-highest total with 38, though the latter earned our players a mighty 76 points if selected as a Turbo Driver (this driver will earn you double points but must be valued under $19m). So the Finn, valued at $18.9M, certainly offers good value for money…
Surprisingly Ferrari's Vettel was also up there with 35 points, despite his opening-lap collision with Mercedes rival Bottas. Much of that is down to the German activating his qualifying/race-streak bonuses. He did, however, lose -4 points for dropping down two places, ultimately coming home in fifth.
Fernando Alonso was our Mr Consistent at the beginning of the season, but it's his fellow Spaniard Carlos Sainz who perhaps deserves this award now. The Renault driver once again put in a fine performance, collecting 30 points – and this could have been doubled if he was selected as a Turbo Driver by our players.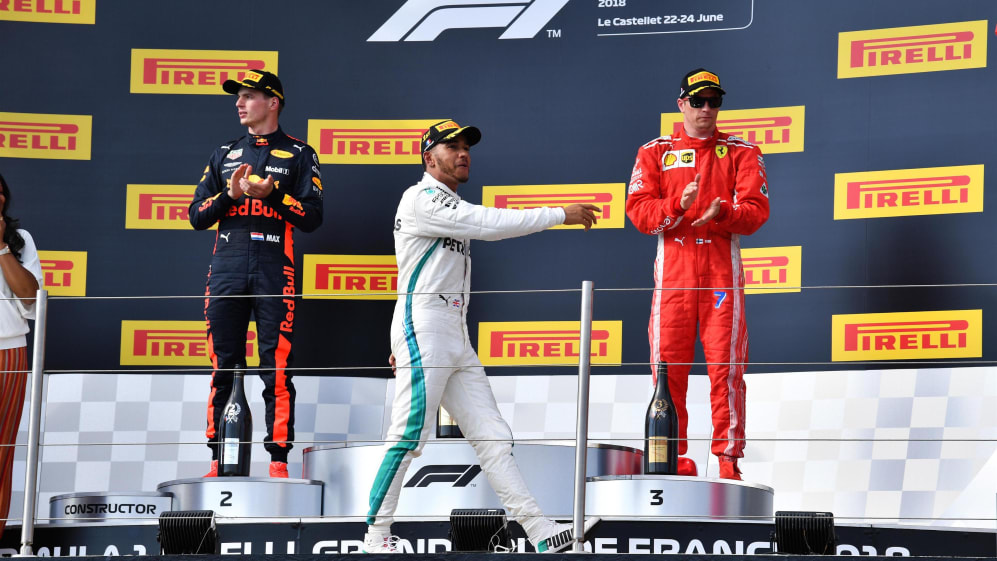 What about the losers?
Force India will be desperate to put in a good performance in Austria, having endured a tough weekend last time out in France. They suffered a double DNF, with Esteban Ocon (-11 points) crashing out on the first lap before Sergio Perez (-13) was forced to retire with an engine-related issue.
Another driver no doubt keen to bounce back this weekend will be Pierre Gasly, who was involved in the opening-lap melee with Ocon (see video below). The Toro Rosso star left Circuit Paul Ricard on -11 points, with drivers receiving a whopping -15 for a DNF.
Bottas to step up again?
The Finn has been very unfortunate not to win a race this season, securing four second-place finishes. He came closest to winning at the Azerbaijan Grand Prix, but an unfortunate late puncture when leading the race forced him out of the race, ultimately handing the win to team mate Hamilton.
So surely it's time for him to stand on the top step on the podium? Recent history suggests the Mercedes driver enjoys driving in Austria. He has led more laps at the Red Bull Ring than any active driver (72 laps), scored his first career podium finish there in 2014 when he was third for Williams and won last year's race from pole position.
Over to you, Valtteri…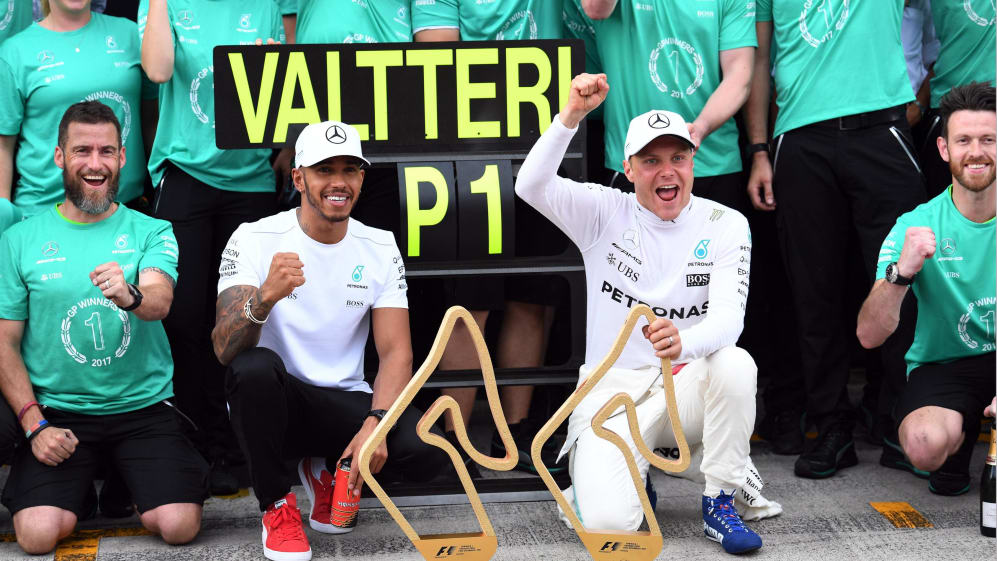 Team mate battles
While you may think Williams Sergey Sirotkin and McLaren's Stoffel Vandoorne struggled in France – finishing 15th and 12th respectively – they actually enjoyed a good Fantasy F1 weekend, with both drivers finishing ahead of their team mates for the third Grand Prix in a row.
Vandoorne left France on 15 points, three of which were awarded to the Belgian for placing higher than Alonso in the sister MCL33. Having said that, he has been outqualified by the Spaniard at the last 13 consecutive races – so it's certainly tight between that pair.
Over at Williams, Sirtokin got the better of Lance Stroll to finish the French Grand Prix weekend on 13 points – the second highest total of his season so far. Could he repeat his exploits in Austria? Well, he finished second at the Red Bull Ring in the 2015 GP2 (F2) feature race and also took pole position on this track in 2016.
Those two drivers are among the cheaper options so if you're low on funds, they may well be worth a punt…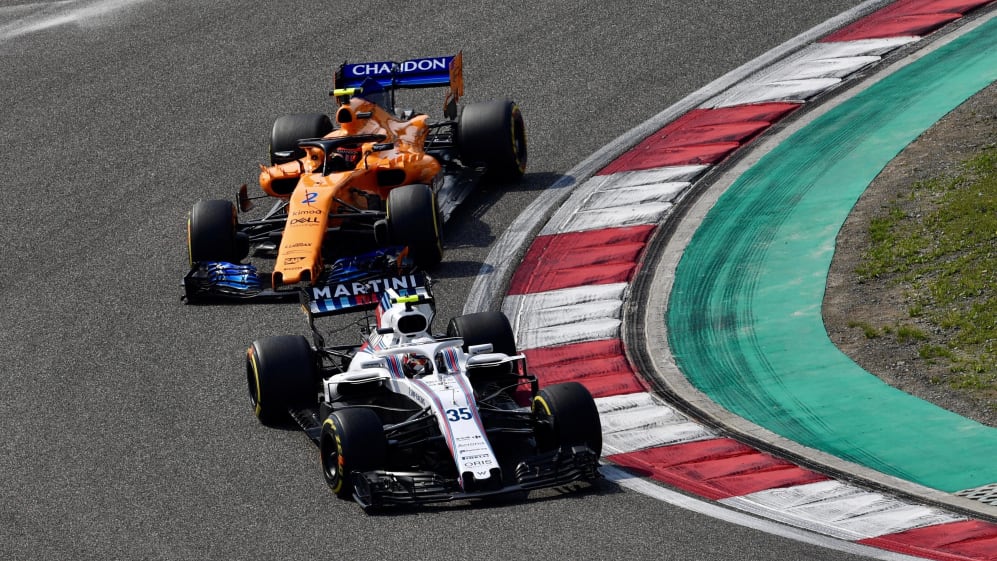 The hit and misses so far this season
Following his exploits in France, Hamilton continues to lead the way this season. The Briton sits top of the Fantasy F1 leaderboard on 199 points, 35 ahead of second-placed Vettel and 78 above Red Bull's Daniel Ricciardo in third.
At the bottom of the standings, Grosjean occupies P20 as the only driver on negative points. The Haas driver has -8 points for the season, having failed to secure a top-ten finish in 2018. Ocon and Toro Rosso's Brendon Hartley are also having a tough time, with just six and nine points respectively.
You've got until before qualifying to confirm your teams, so good luck!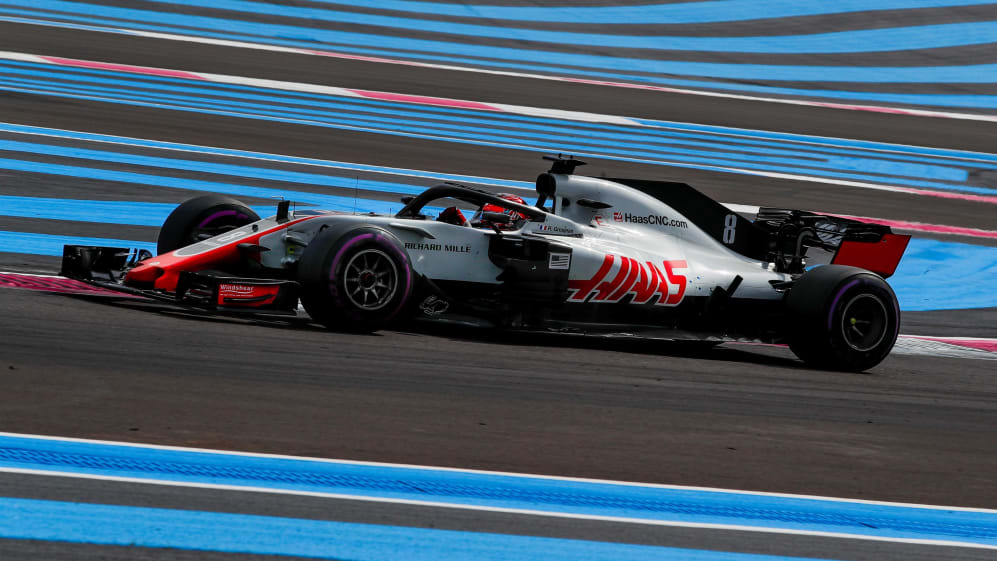 Have you signed up yet?
To start playing Fantasy F1, simply click here to create your team – and remember you can make changes to your line-up at any time up to the selection deadline. And don't forget, there are a host of exclusive prizes on offer for the winners!