Feature
FANTASY FOCUS: Who should be in your team for Canada?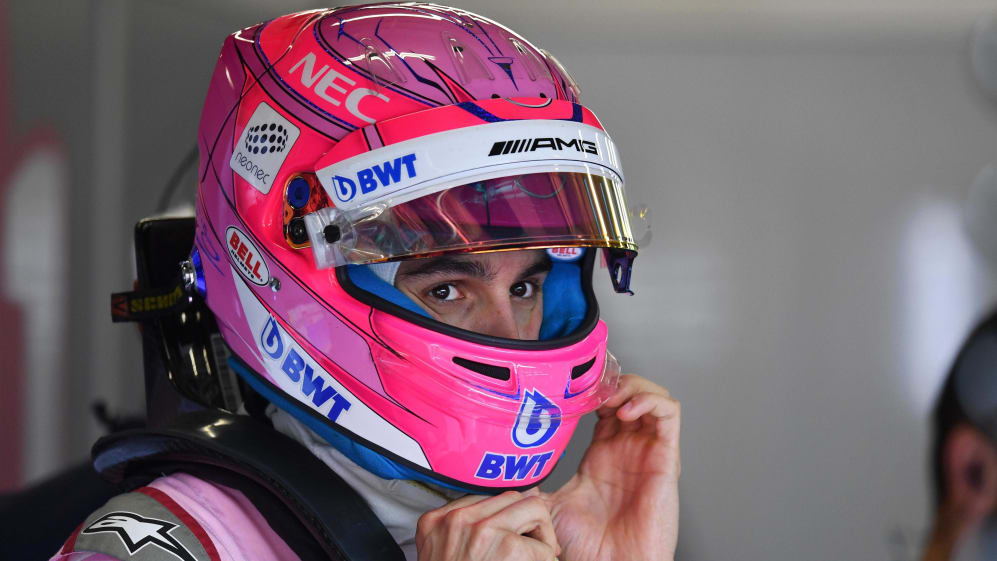 Three rounds down, two triumphant drivers and plenty of ups and downs – our Fantasy F1 game is certainly in full swing now. So what did we learn last time out in Monaco? And who should you be getting in your team in time for this weekend's Canadian Grand Prix? Allow us to give you some food for thought…
More constructor bonus points up for grabs
The constructors' streaks came into play last time out in Monaco, and both Mercedes and Ferrari picked up an extra five points for qualifying both drivers in the top 10 for the third race in a row – but Red Bull missed out due to Max Verstappen's absence from the session following his crash in final practice.
If they're already in your team, it might be worth sticking with the Prancing Horse or Silver Arrows in Canada, given they'll earn you another five-point bonus if they can repeat their recent qualifying exploits this weekend.
But Red Bull shouldn't be forgotten. They are one of two teams - Mercedes are the other - who will earn you a whopping ten-point bonus should they finish the race with both cars inside the top ten, which would be the third time in a row they've achieved the feat.
So you've got both qualifying and the race itself to think about… Good luck!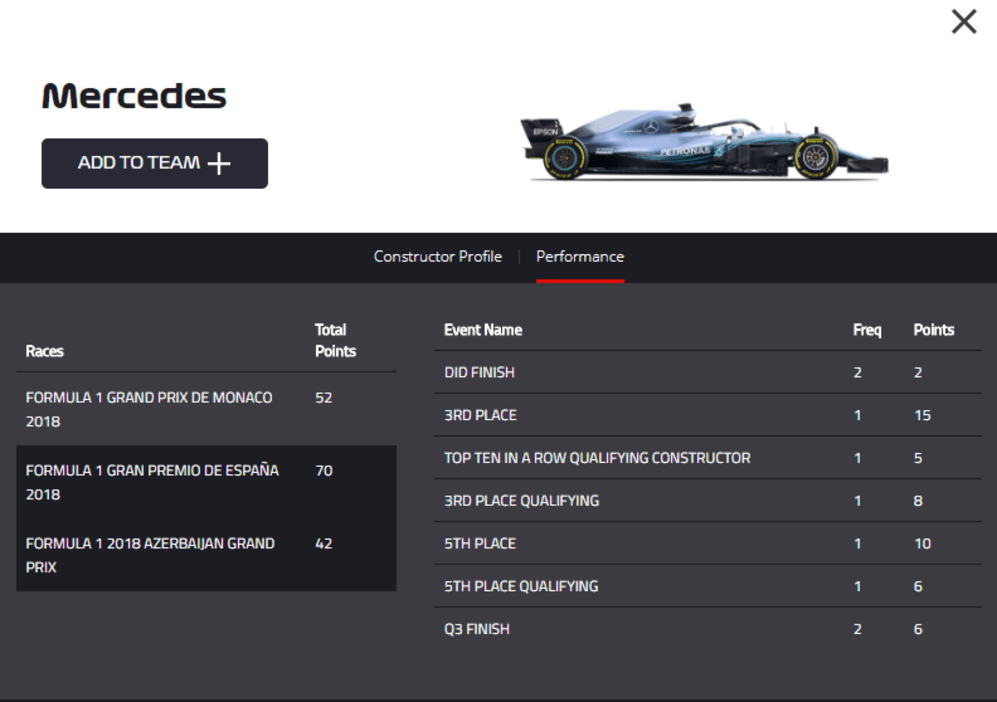 What does Ricciardo's grid penalty mean?
The news that the Red Bull driver is set to take a grid penalty in Montreal will no doubt have players who currently have the Monaco winner in their team scratching their heads.
But don't fret, because there's plenty of opportunity for Ricciardo to still earn you points this weekend – especially if he qualifies well, with at least six points available if he finishes in the top five (something he has done in four of the six races in 2018).
And although he'll ultimately drop down the grid at the start, he'll be able to make up places during the race and could earn you two points per spot gained – but remember that it's capped at 10 points.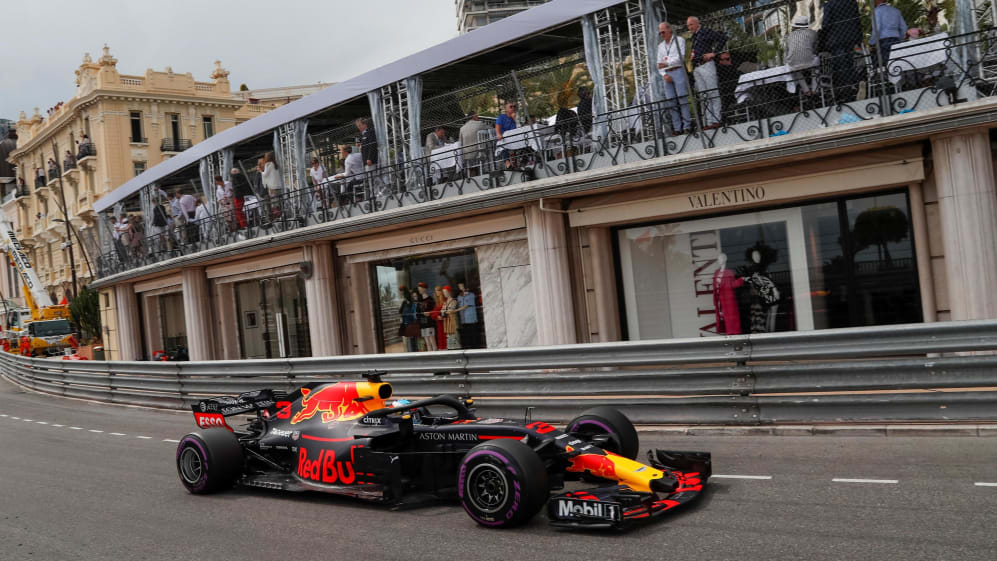 Hometown hero Stroll
Lance Stroll has endured a disappointing season so far, having notched up just four points for struggling Williams (although he is doing better than his team mate Sergey Sirotkin, who is yet to get off the mark).
So surely it's only a matter time before the Canadian gets his campaign up and running? And he won't get a better venue to do it at than this weekend's, when he steps out in front of his home fans.
And he'll be hoping for a repeat of last year, when he climbed from 17th on the grid to come home 9th – a similar performance this year will obviously earn you bonus points for places gained.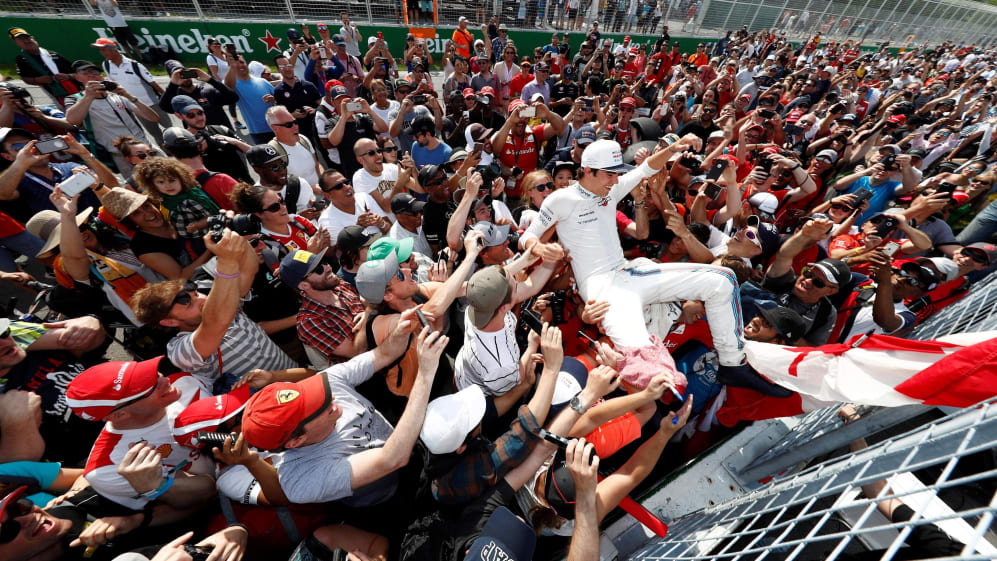 Alonso and Leclerc to bounce back?
Fernando Alonso and Charles Leclerc were both strong points scorers in the opening two rounds of Fantasy F1, so it was no surprise that plenty of players stuck with them for the Monaco GP.
However, it didn't go to plan for the pair in Monte Carlo. They both suffered a DNF – Alonso retired with a gearbox problem while Leclerc crashed into the back of Toro Rosso's Brendon Hartley (see video below) – to leave players with a big decision to make this weekend.
Despite his -6 points result last time out, Alonso has been Mr Consistent - particularly in qualifying. The Spaniard, who will appear at his 300th Grand Prix this weekend, has out-qualified McLaren team mate Stoffel Vandoorne at the last 11 races - and should he repeat that in Canada, he'll earn you a bonus two points.
Leclerc is another driver who could earn you points in qualifying, with the Sauber star looking to reach Q2 for the fourth race in a row – a feat that'll earn you two points. This Ferrari protege is also a racer who often makes up places – he moved up seven spots in Baku and four in Barcelona – and there's no reason he can't display his attacking prowess again as long as he keeps his nose clean.
Battle of the Force India drivers
If you're a fan of Force India and want to include one of their drivers in your team this weekend, you're no doubt tasked with a very tricky decision indeed – Sergio Perez or Esteban Ocon?
It's a tough one indeed, especially with vital points available. A driver earns a three-point bonus for finishing ahead of their team mate in the race and that's what Perez achieved in Azerbaijan and Spain, with Ocon suffering a DNF in both events.
But the Frenchman bounced backed in Monaco with a superb P6 – six places ahead of his team mate – to earn Fantasy players a mighty 22 points. It's the first time he's registered positive points since our game launched, and you'd expect him to kick on now.
It's also worth considering their performance in Canada last year, where fifth-placed Perez came home one spot ahead of Ocon. If they were to repeat that feat this weekend, the former would earn you ten points while it would be an eight-point result for the latter.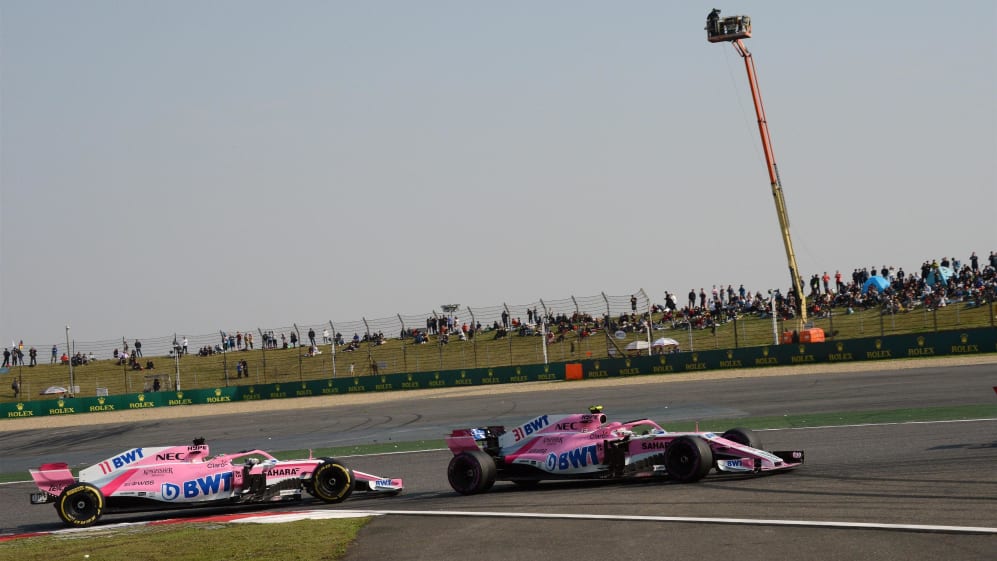 Time for Hulkenberg to kick on?
Ocon wasn't the only driver to finally get up and running in Monaco. Nico Hulkenberg, the popular Renault driver, finished the race weekend on 16 Fantasy F1 points.
Much of that was thanks to the bonus points received for his P8, three places gained and beating his team mate Carlos Sainz – and players will be hoping he brings that form to Canada.
And recent history suggests Montreal is a happy hunting ground for Hulkenberg. He has finished eighth in Canada for the last three years – a position that is rewarded with four points – while he came home fifth in 2015.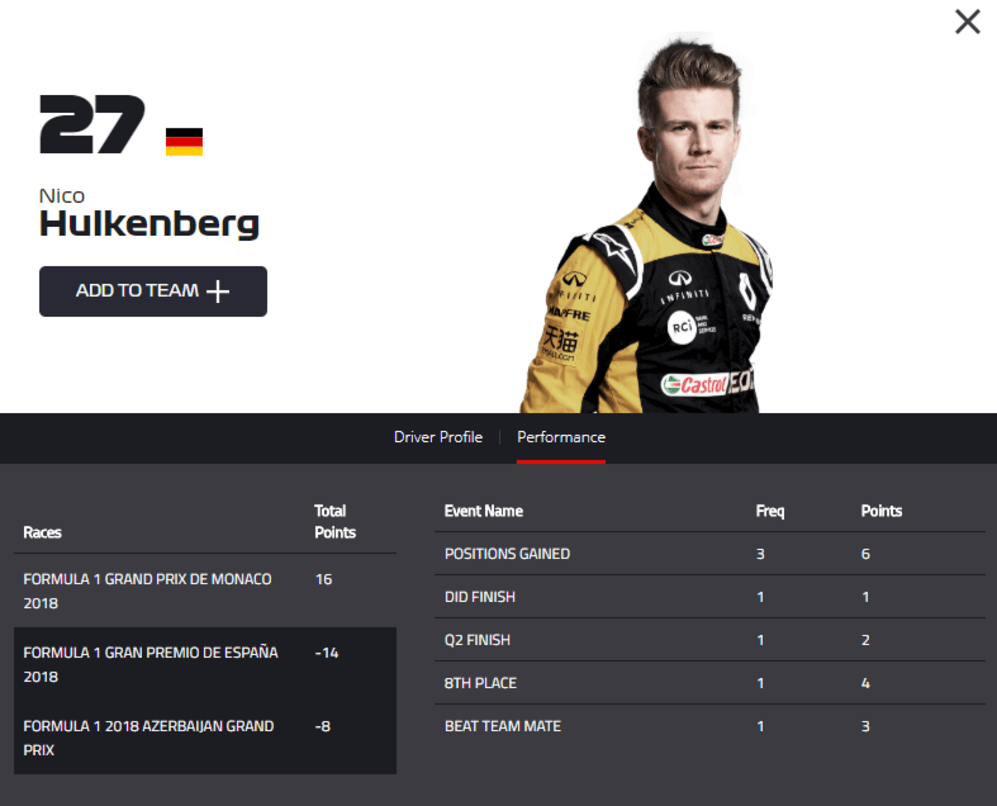 Have you signed up yet?
To start playing Fantasy F1, simply click here to create your team – and remember you can make changes to your line-up at any time up to the selection deadline, which is the start of qualifying in Montreal on Saturday. And don't forget, there are a host of exclusive prizes on offer for the winners!