Feature
FANTASY FOCUS: Who should be in your team for France?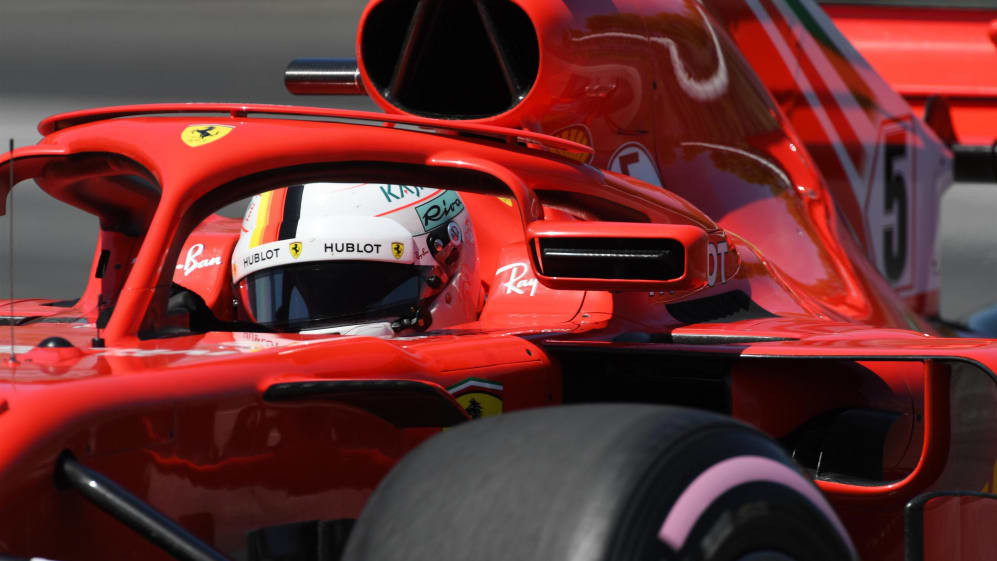 With this weekend's French Grand Prix kicking off Formula 1's first ever triple header, our Fantasy F1 players will be hoping to begin this crucial run of races with a bang. So who could guide you to glory at Circuit Paul Ricard? And what did we learn last time out in Canada? Here's the lowdown…
Drivers' streaks come in to play
With the return of the French GP marking race No 5 in our Fantasy F1 game, it's now time for the drivers' streaks to make an appearance for the first time. Several drivers are poised to gain the first streak-bonus of the season should they qualify and/or finish the race in the top ten for a fifth time in a row.
Who could potentially earn you crucial points? Sebastian Vettel, Lewis Hamilton and Carlos Sainz are all in a position to gain both qualifying (five points) and race (ten points) bonuses. Sainz is the much cheaper option at $10.4M (Hamilton costs $30.5m and Vettel is valued at $28.4m), so it may well be worth giving the Renault driver a punt if you're low on money.
Those three are the only drivers in with a chance of notching up a streak bonus in both qualifying and the race, but three others can earn you extra points should they reach Q3 on Saturday. They are Valtteri Bottas, Daniel Ricciardo and Kimi Raikkonen – and all three have delivered the required result at every Grand Prix this season.
So, plenty of food for thought then. And what's important to remember is that you're not required to have had them in your team for the whole streak - you'll reap the rewards by adding them in your team before the deadline (should they come up with the goods...).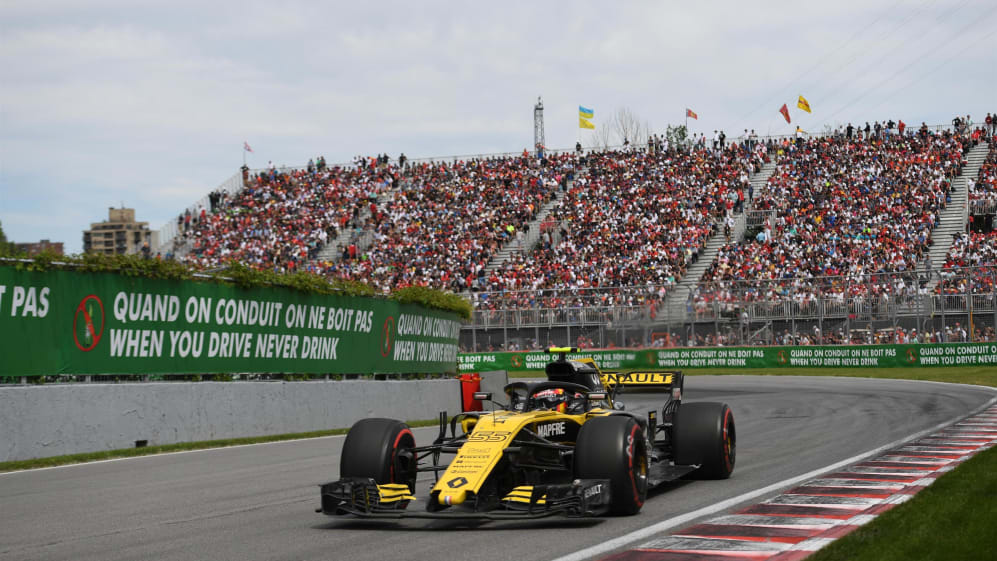 Don't forget about the constructors…
It's also worth considering the constructors' steaks, which came into play two races ago in Monaco and require the teams to deliver both drivers in the top ten - in either qualifying or the race - for three races in a row.
Mercedes and Ferrari are the obvious choices, given they can gain both qualifying (five points) and race (ten points) bonuses. But with Circuit Paul Ricard last hosting an F1 race in 1990, it's hard to tell who could have the better success this weekend.
Away from those two, should Force India pair Sergio Perez and Esteban Ocon both reach Q3, then you'll receive an extra five points, while Red Bull and Renault are both eligible for the race-streak bonus. That's five out of the ten teams who could earn you extra points…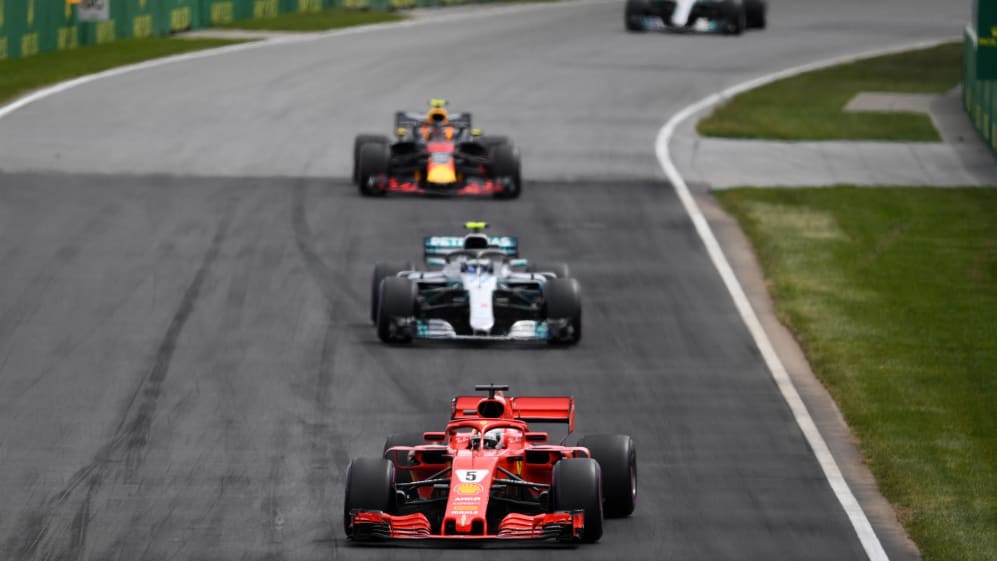 Who were the winners in Canada?
It's no surprise that the top three in Canada were the biggest Fantasy point-scorers too. Top of the list was Sebastian Vettel on a whopping 44 points, with his pole position and race win playing a key role in that.
Despite finishing third, Max Verstappen left Montreal with 37 points after being awarded the Fastest Lap – a prize that earned him an extra five points. That put him one point ahead of Bottas, who followed up on his P2 in qualifying with a second-place finish in the race.
The most successful Turbo Driver selection (this driver will earn you double points but must be valued under $19m) was Nico Hulkenberg, who earned players 38 points – his most popular result was finishing seventh, which gave him six points.
Whether these drivers will have similar success in France remains to be seen, but what our data does tell us is that those spraying the champagne on the podium tend to be the big winners in our game!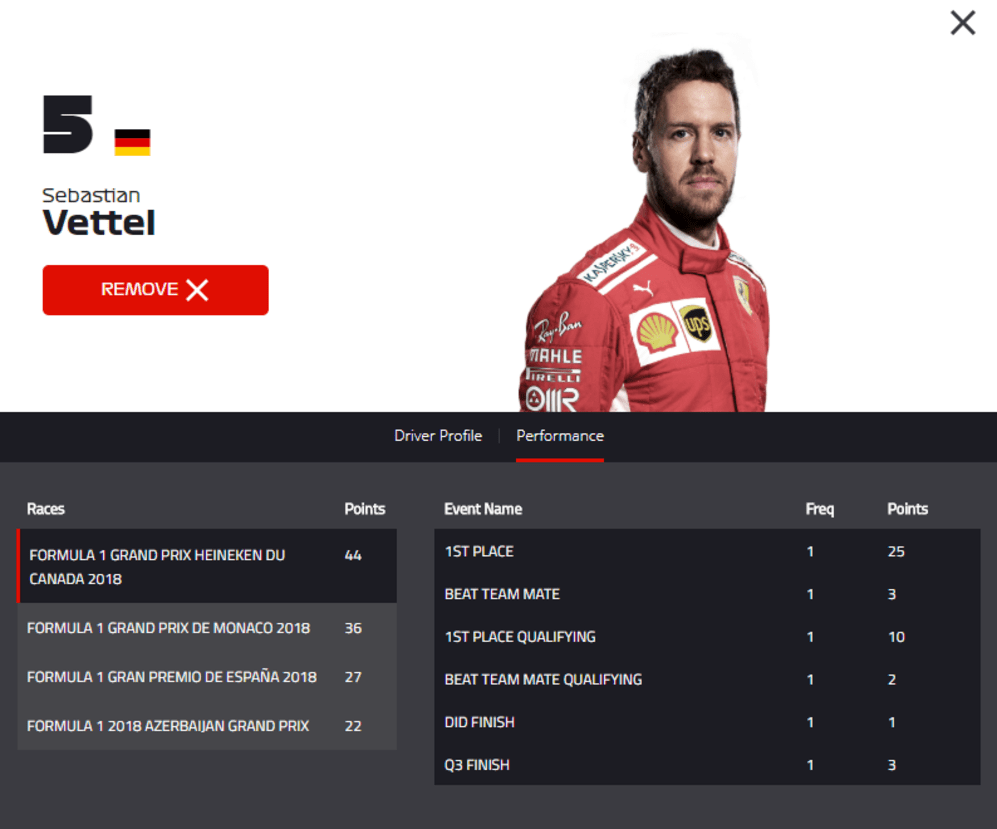 And what about the biggest losers?
Canada was a race to forget for Fernando Alonso, who ended his 300th GP weekend on -11 points. Much of that was down to his failure to finish the race, which punished him with -15. Alonso was a popular choice in the early stages of our game but with two DNFs in a row, he's on a barren run of form.
The Spaniard isn't alone though. Brendon Hartley and Lance Stroll – the pair who were involved in that lap-1 collision – both left Montreal with the same number of negative points as Alonso. It's perhaps the former who will be more desperate to put in a good performance this weekend, given he is just one of two drivers with a negative total for the season (Romain Grosjean is the other).
Surprisingly, Force India's Perez was another driver to finish the weekend with a negative result, the Mexican receiving -3. Despite qualifying in P10 – a result which earned him four points – he ultimately dropped down four places to 14th to suffer a -8 points punishment.
Perez's result in particular is worth noting heading to France. It's all well and good picking a consistent qualifier but should they suffer a mishap in the race, then it could go downhill....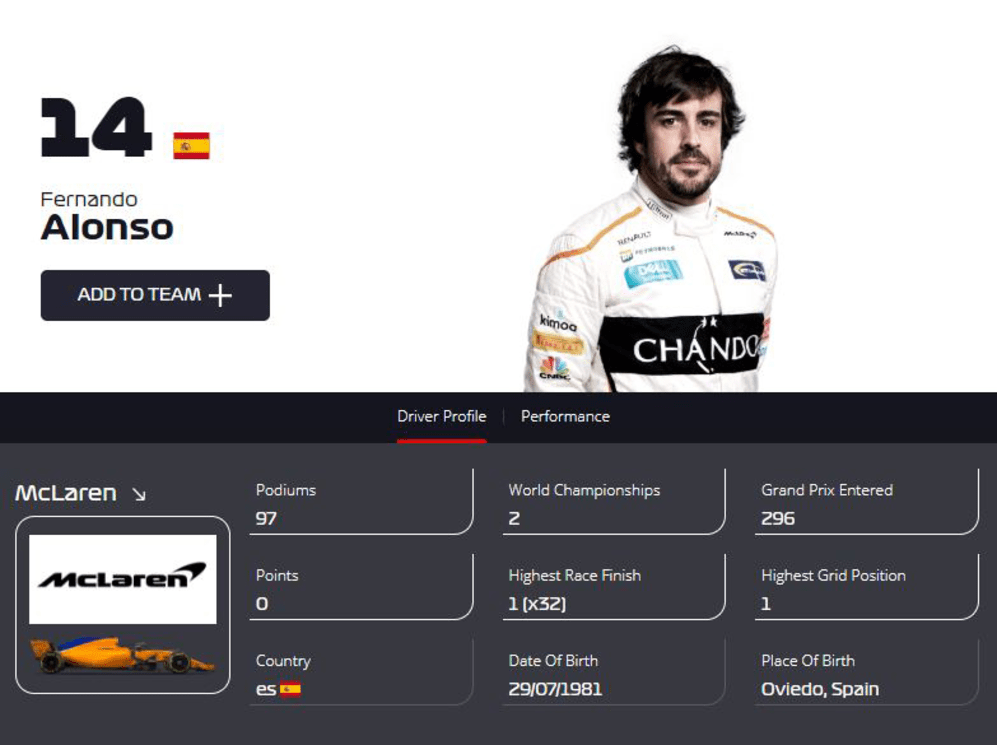 The season leaders so far
You won't be shocked to hear that the top two in the drivers' standings are also top of the pile in our leaderboard too, having enjoyed consistent races since our game launched at the Azerbaijan Grand Prix.
While Vettel may lead Hamilton by one point in the race for the F1 world championship, it's the Briton who has the most Fantasy F1 points on 140. His German rival is 11 behind him on 129, though he perhaps has the momentum following his triumph at the Canadian GP.
This could well change this weekend though. Bottas, searching for his first win of the season, is in third with 94 points and a great result for him, coupled with negative points for Vettel, could see the Finn join his Mercedes team mate on the front row.
So, lots to consider before qualifying...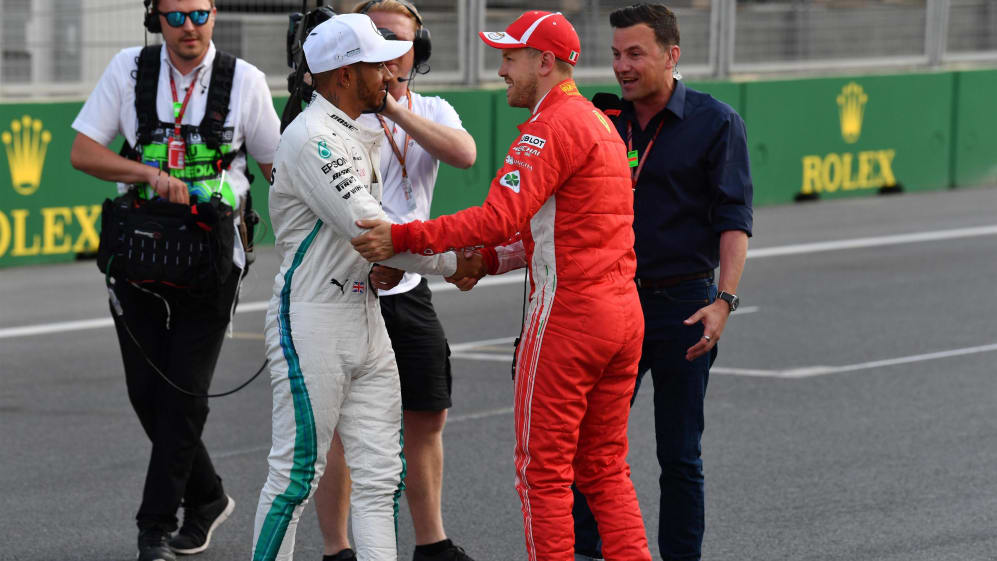 Have you signed up yet?
To start playing Fantasy F1, simply click here to create your team – and remember you can make changes to your line-up at any time up to the selection deadline, which is the start of qualifying in Le Castellet on Saturday. And don't forget, there are a host of exclusive prizes on offer for the winners!