Feature
FANTASY FOCUS: Who should be in your team for Germany?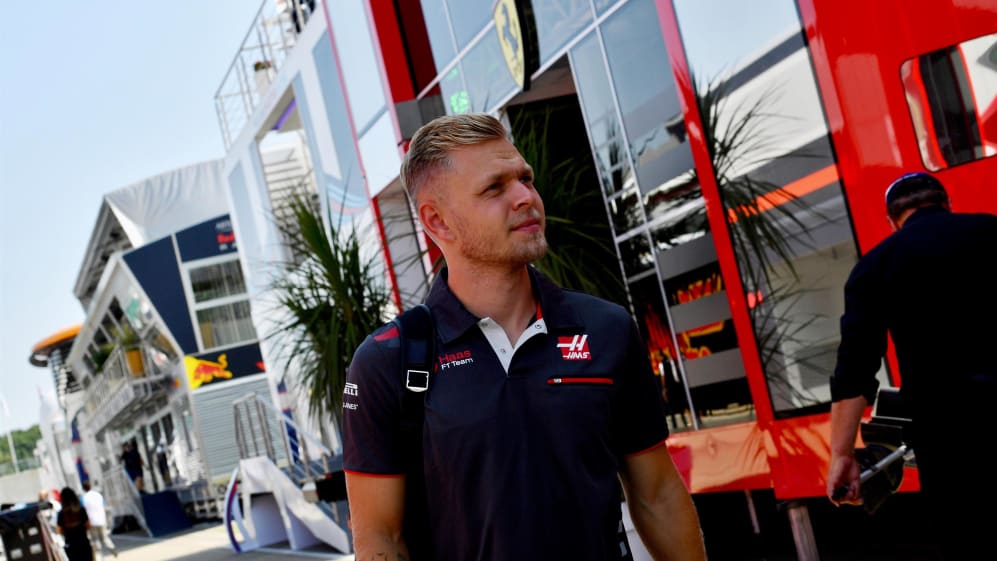 Recovered from the triple header yet? Well don't get too comfy, because you've got back-to-back races to master in Fantasy F1 before you can put your feet up for the summer break. So, ahead of the German Grand Prix, what did we learn last time out at Silverstone? And which drivers head to Hockenheim with the momentum? Here's the lowdown…
Ferrari won't forget Silverstone in a hurry…
The enthralling Grand Prix at Silverstone brought the curtain down on Formula 1's first ever triple header, and for some of our players, it was the perfect way to end this historic run of races. In particular, those who have a soft spot for Ferrari would have been chuffed with the outcome, given the Fantasy F1 points collected by the Italian team and their drivers.
Sebastian Vettel's triumph for the Prancing Horse helped him to top score in Week 7 of the game with a mighty 50 points. Having scored 35 in both France and Austria, it was another healthy return for those to have stuck with the German throughout the duration of the triple header.
His team mate Kimi Raikkonen also had a great British Grand Prix. The Finn's third place unlocked his race-streak bonus (earning an extra 10 points due to finishing in the top ten for a fifth time in a row), meaning he scored an impressive 37 points overall.
Ferrari themselves were the top-scoring constructor, earning 67 points for their loyal players. That was their second highest total of the season, two less than what they achieved the previous week in Spielberg.
Thinking of having them in your team this week? The Scuderia have won the German Grand Prix 21 times in 62 previous runnings - which includes a record 11 wins in Hockenheim - so there's no reason they can't top the standings again this week…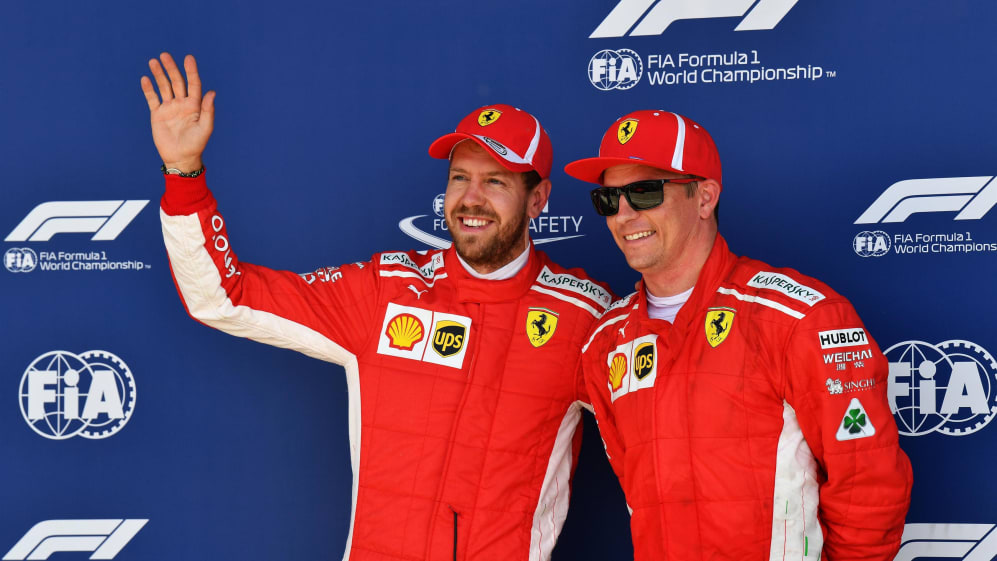 Nico repays the faith…
Another racer who repaid the faith in Silverstone was Nico Hulkenberg, who was transferred into Fantasy F1 teams (pre-Silverstone) more than any other driver. After a bad weekend in Austria, in which he scored -11 points, he bounced back with an impressive showing in Britain.
The Renault star finished sixth to secure a top-ten finish, while also maximising his positions-gained bonus (+2 points per place gained, which is capped at 10 points) and beating team mate Carlos Sainz in both qualifying and the race.
At a very reasonable $10.5m, he was comfortably in the bracket for team owners to select him as a turbo driver – and those who did were rewarded with a healthy 52 point return.
His price has risen slightly to $10.8m for this weekend, but given he'll be looking to star in front of his home support, there will be plenty of motivation to shine again.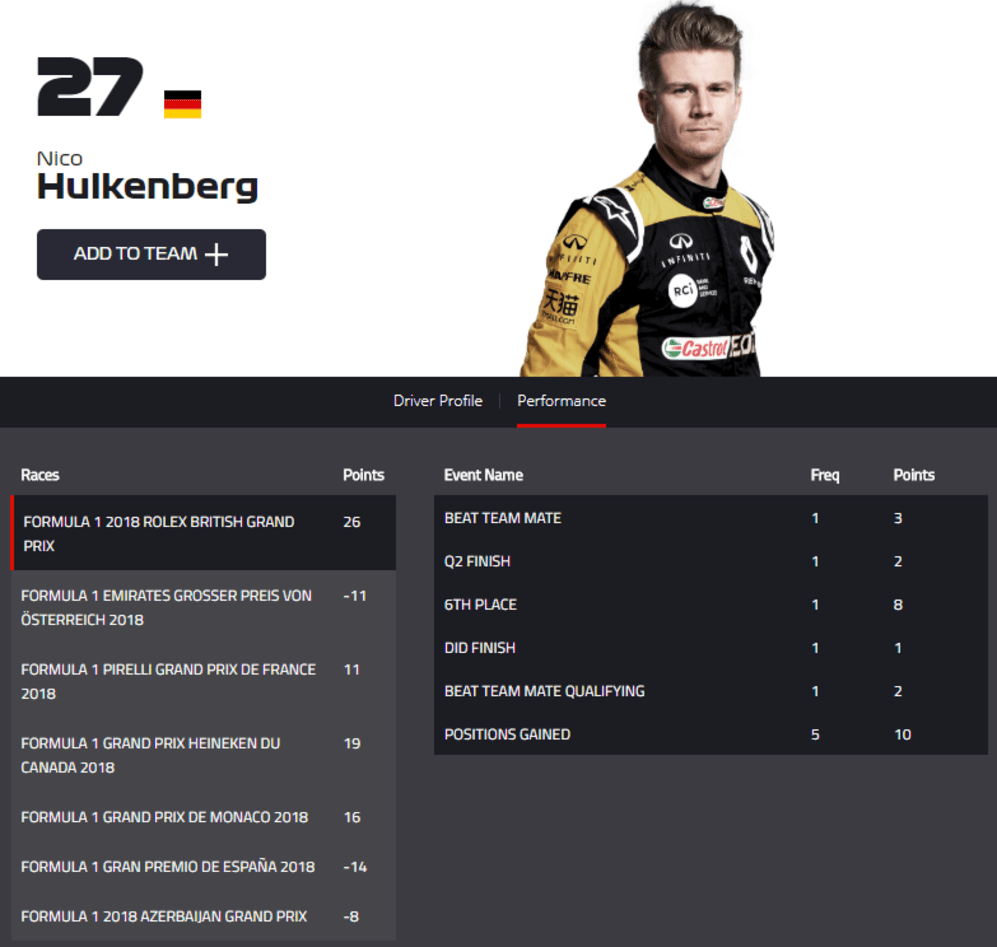 But one driver's woes continue…
Brendon Hartley hasn't had much success in Fantasy F1 this season, having max scored with 15 points prior to the British Grand Prix, and it didn't get much better for the Toro Rosso driver at Silverstone.
His suspension failure in final practice - where he suffered a high-speed crash into the barriers - meant that he couldn't take part in qualifying, and another mechanical issue ended his race after just one lap.
The result was he ended the weekend on -20 points, his fourth negative Fantasy F1 points haul so far. He is now the lowest scoring driver with -13 for the season, and the only one not to have a positive tally.
Fingers crossed the New Zealander has a better time in Germany…
Who's up for a streak bonus in Germany?
If you're one for streak bonuses (and who isn't?), we're afraid there's not a massive pool of drivers to pick from this week...
The only driver eligible for a points boost is Max Verstappen, who will unlock a qualifying streak (earning you an extra five points) if he gets into the top ten on Saturday, which will be the fifth time in a row he has achieved the feat.
For the teams, Ferrari and Force India will gain bonuses if they finish the race with both their cars in the top ten. Should they accomplish this for the third race in a row, then you'll notch up a 10-point reward.
On another note, any players looking to plan ahead for Hungary might be interested to know that Kevin Magnussen is currently sitting on three consecutive top-ten qualifying and race finishes.
So should he continue that streak in Germany, then Budapest could be a great weekend for him. He's currently up for grabs for $8.3M – and that's a bargain in our eyes!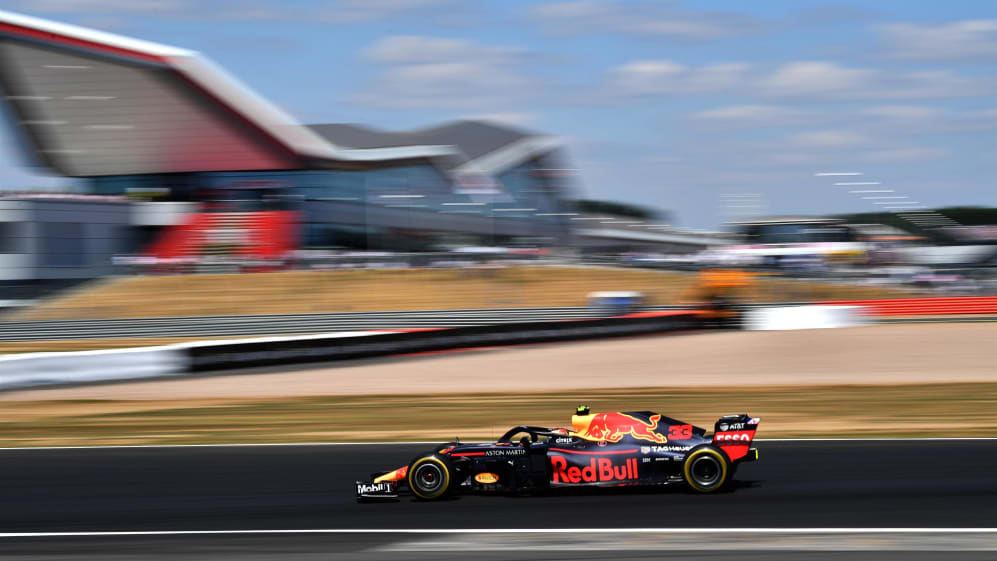 Hockenheim history...
With the German Grand Prix dropping off the Formula 1 calendar last year, we have to go back to 2016 to see which of the current drivers have some form at the iconic Hockenheim circuit.
Mercedes star Lewis Hamilton won that race two years ago, his third triumph in Germany, ahead of Red Bull pair Daniel Ricciardo and Max Verstappen. Behind the trio, Vettel and Raikkonen had to settle for fifth and sixth but given Ferrari's form this year, we're not so sure there will be a repeat of that podium-less result for the Scuderia this year.
Looking back to 2014 (Hockenheim has alternated hosting this race with Nurburgring since 2007) and many of the drivers are the same, though the teams are very different indeed. Valtteri Bottas finished second that year driving for Williams, while Red Bull's Vettel and Ferrari's Fernando Alonso both missed out on a podium.
Who will triumph this year? It's hard to say indeed, but Mercedes will certainly be motivated to win their home Grand Prix…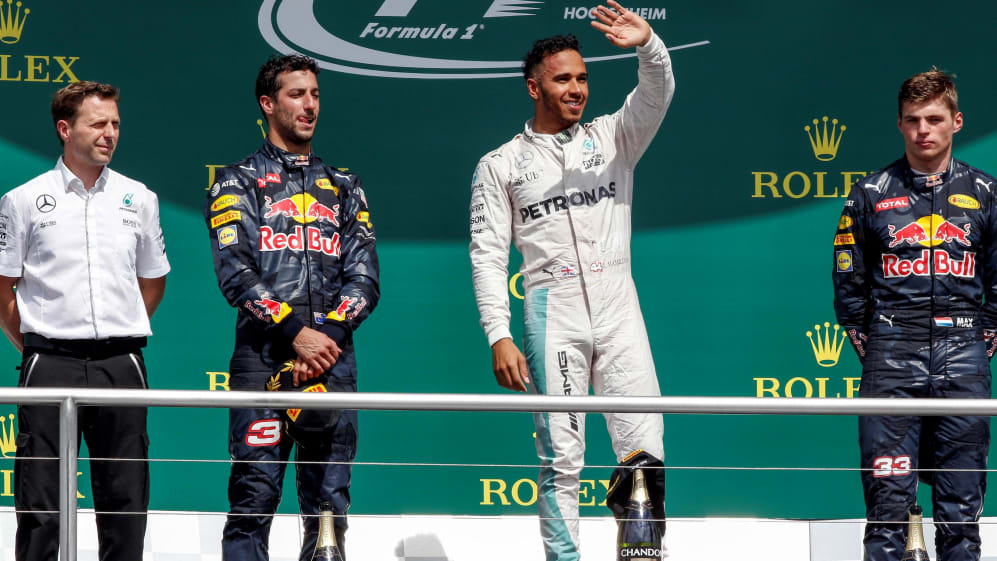 Mastered your turbo driver strategy yet?
The turbo driver (they will earn you double points but must be valued under $19m) is the ultimate risk/reward play. By doubling the score of the selected driver, it can mean a chunky points return. But beware, doubling a negative score can spell disaster and ruin your overall weekend tally…
Each week the driver values change and the $19m mark is worth looking out for. A short run of bad fortune can result in a driver dipping under that price point. Earlier this season, savvy fantasy owners spotted Kimi Raikkonen was eligible. Sadly, for those team owners his good run of results has seen his value increase to $19.4m, and so a new driver needs to be picked.
A popular pick has been Carlos Sainz but after scoring 100 Fantasy F1 points (potentially doubled to 200 if chosen as turbo driver all season), the Renault racer recorded his first negative points of the season at Silverstone, which might have hurt team owners to the tune of -28 points!
Another man in high demand is Magnussen, who has gathered positive points in every race since we launched our game for the Azerbaijan Grand Prix. And hats off to those who have had him as turbo driver for every race, as he has netted you 224 points so far.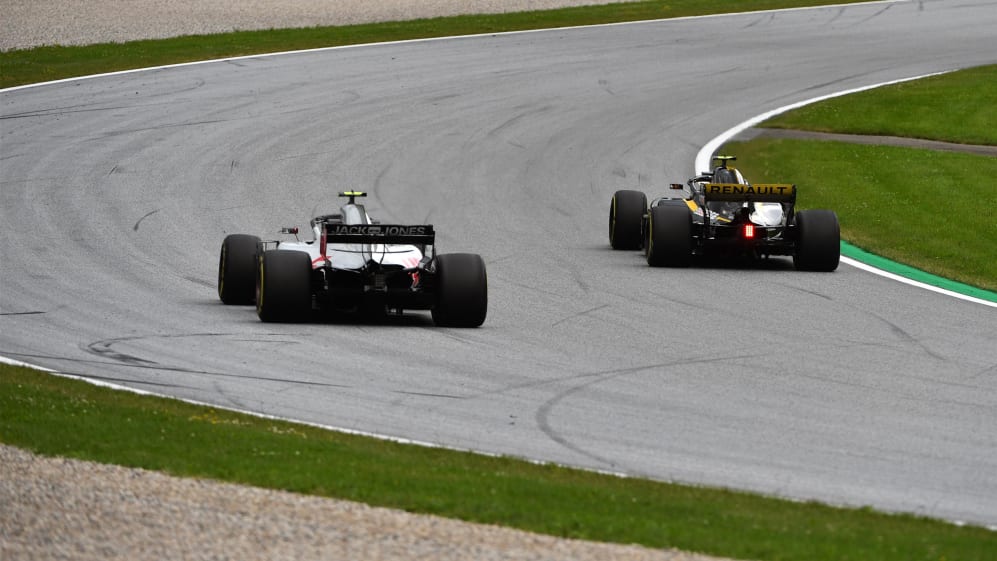 Don't forget your wildcard…
Not happy with your team? Well if you haven't used it yet, don't forget you can take advantage of your wildcard, which allows you to change your entire team before the deadline.
However you can only use this once per season, so make sure it's the right time to do so. The call is yours!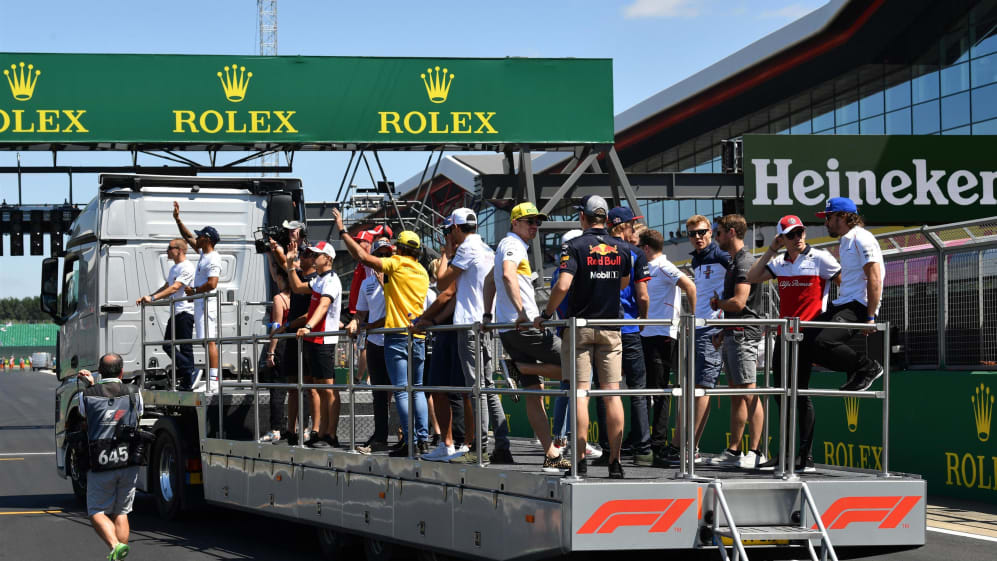 Have you signed up yet?
To start playing Fantasy F1, simply click here to create your team – and remember you can make changes to your line-up at any time up to the selection deadline, which is the start of qualifying in Hockenheim on Saturday. And don't forget, there are a host of exclusive prizes on offer for the winner