Feature
FANTASY FOCUS: Who should be in your team for Russia?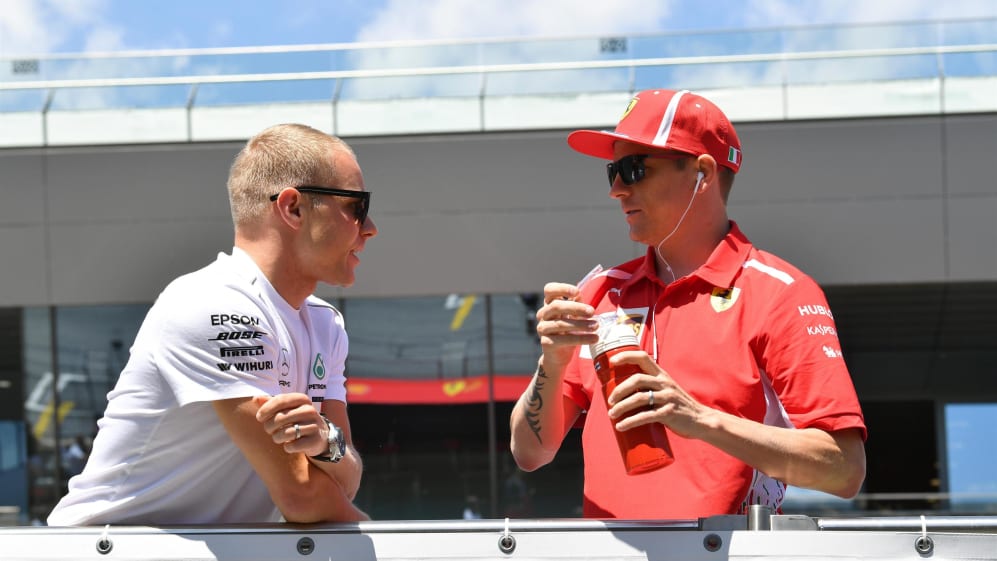 It's all getting serious in Fantasy F1 now, with just six races of the season remaining. So have you perfected your team for this weekend's Russian Grand Prix? Or are you still weighing up your options? We don't want to give away all of our secrets, but here's a few tips and tricks to help you along...
The winners in Singapore
Lewis Hamilton has been in superb form of late, and our Fantasy F1 players who have chosen the Brit are certainly reaping the rewards. Last time out, Hamilton defied the odds once more to convert pole into a deserved victory in Singapore, topping the scoreboard with 44 points across the weekend.
That score was eight more than his nearest rival Max Verstappen managed, with the Red Bull star overcoming engine troubles to start second on the grid – a position he held on to. Ferrari's Sebastian Vettel fought hard for that P2, but it was the Dutchman who prevailed to come home behind Hamilton.
Vettel completed our Fantasy F1 podium, finishing the weekend on 32 points. Many of our players would have been disappointed to see the German down in third, given the Marina Bay Street Circuit was supposed to be a strong track for Ferrari, but it wasn't a bad return for the four-time world champion.
Away from the top three, there's a reason Fernando Alonso is still the most popular Turbo Driver – and the McLaren star came through with the goods in Singapore. The Spaniard racked up 22 points, which would have become 44 – matching Hamilton's tally – had you picked him for double points.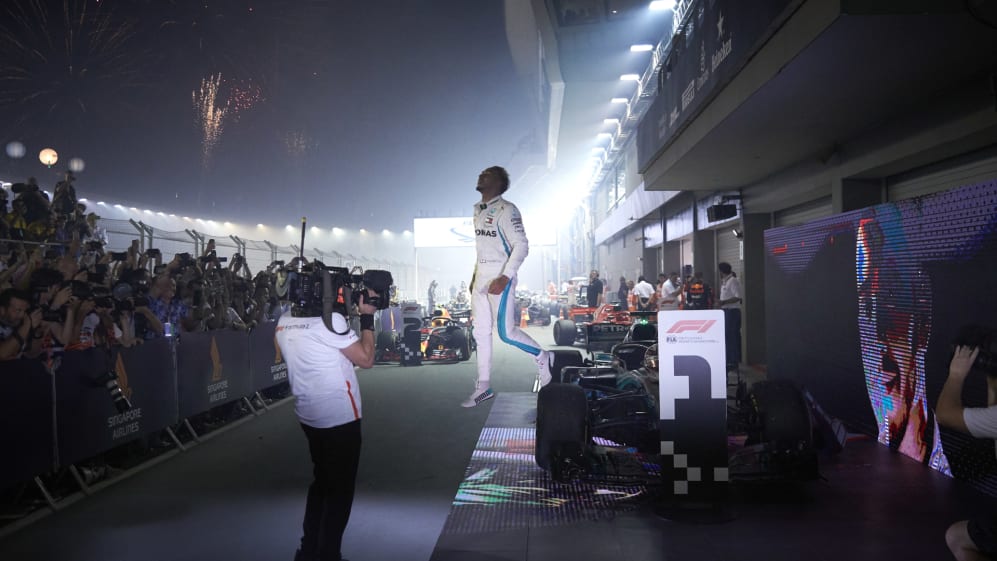 The losers in Singapore
Force India have been in superb form since returning from the summer break, delivering a combined 77 Fantasy F1 points in Belgium and Italy – and another fine performance was expected from them in Singapore.
But, to the disappointment of our players, it didn't work out that way at Marina Bay – as a team, they managed just three points over the weekend. It all went wrong early on, with Esteban Ocon wiped out by team mate Sergio Perez at Turn 3, ending the Frenchman's race and resulting in him racking up -10 points.
Perez was the third-lowest scoring driver with three points, the Mexican enduring a race to forget. Not only did he collide with Ocon, he later crashed into Williams' Sergey Sirotkin, and he ultimately dropped more than five places in the race to receive -10 points.
Sandwiched between those two at the bottom of the Singapore scoreboard was Toro Rosso's Brendon Hartley and Haas' Romain Grosjean, who both managed just two points. Hartley could have done without that score - the New Zealander remains the only driver on minus points for the season…
Streak watch
Looking back to Singapore, no driver was eligible for a race or qualifying streak bonus – but a couple of teams did deliver for our players. Mercedes notched up an extra 10 points after landing both cars in the top ten for the third Grand Prix in a row, while Ferrari scored five points as Sebastian Vettel and Kimi Raikonnen both reached Q3 for the third successive race.
But that's enough of the last race, as attention now turns to the Russian Grand Prix.
For the drivers, Vettel will earn a +10 bonus should he finish in the top ten this week, the fifth race in a row he'd have done so. For qualifying, Hamilton and Verstappen are the drivers who are eligible for a +5 points if they reach Q3.
And if you're a player who keeps an eye on the constructor streaks, we're afraid there's not much going on in Sochi, with Ferrari the only team able to earn you bonus points. Having unlocked their qualifying streak last time out, the Italian squad can go one better by securing the 10-point race streak – should Kimi and Sebastian finish in the top 10.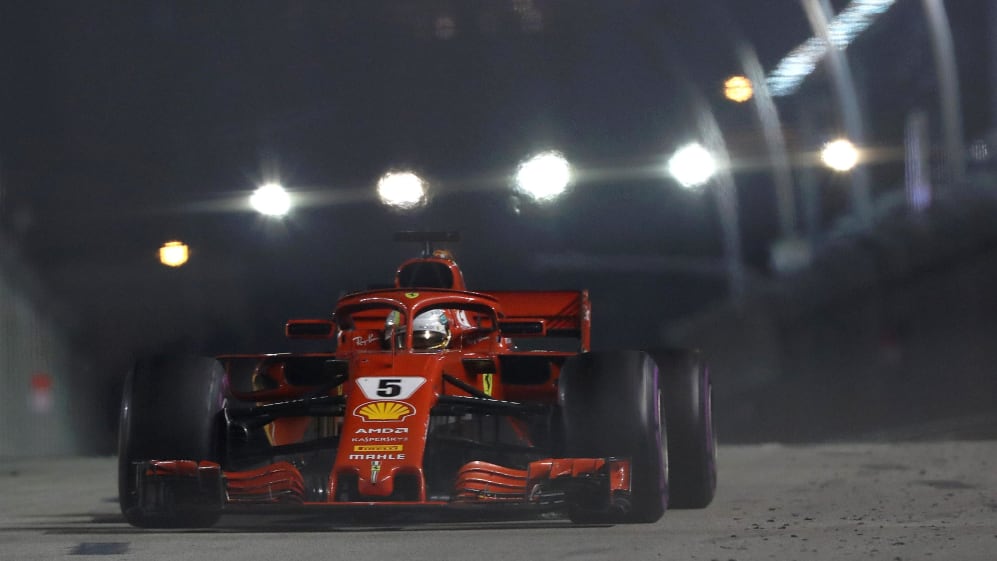 Who has history in Sochi?
Mercedes currently boast a 100% record in Russian Grand Prix history (though there have only been four), with Hamilton having won in 2014 and '15, Nico Rosberg in 2016 and Valtteri Bottas last year, the Finn securing his maiden Formula 1 race victory.
As if that wasn't enough, Mercedes-powered cars finished 1-2-3-4-5 in the 2014 race for the first time in manufacturer history, and Russia was also where Mercedes AMG clinched the constructors' championship in both 2014 and 2015. They have also led 203 out of a possible 211 laps in Sochi F1 history (96%).
This isn't just about the Silver Arrows, though, and there's no reason one their rivals can't win this weekend. Perhaps keep an eye on Vettel, the only man ever to take pole or lead a lap at Sochi in anything other than a Mercedes – and he'll be determined to triumph, given his recent woes…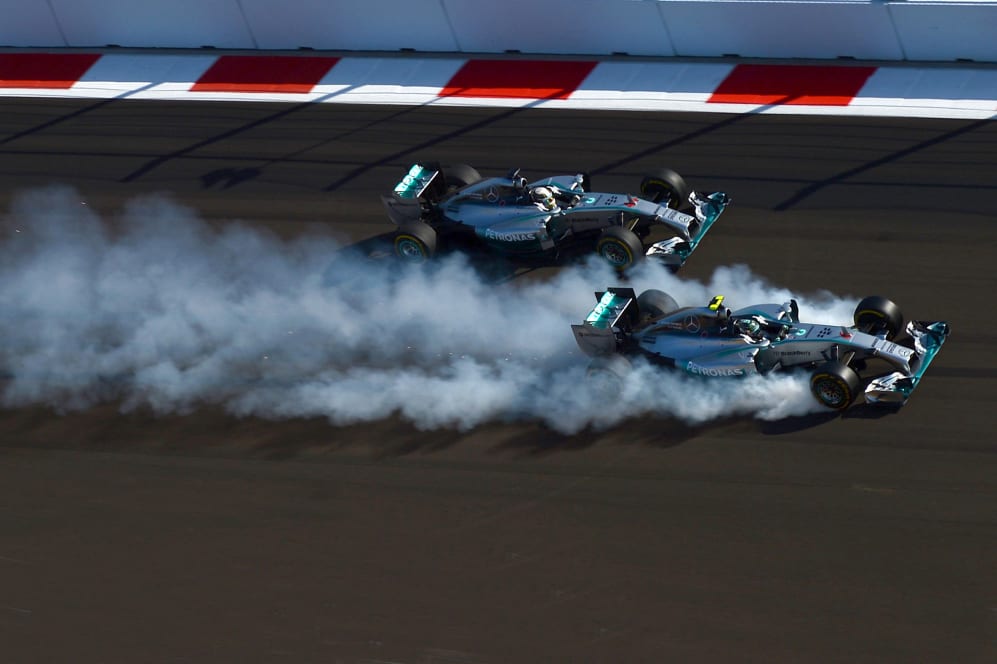 Another record for Kimi?
He's previously said he hasn't stayed in Formula 1 to chase records, but Kimi Raikkonen can tick another one off the list in Sochi should he land a top-ten finish for the 13th time this season.
The Finn is seeking a 200th career points finish this weekend, joining Michael Schumacher and Fernando Alonso as the only men to do so, having scored the 100th podium of his career at Monza.
He's also seeking the 50th podium of his Ferrari career, after passing the 1,000-point barrier for the Scuderia in Singapore, and will no doubt want to achieve that soon, given he has just six races of his Ferrari career remaining before he rejoins Sauber.
Raikkonen has consistently delivered the goods during his career, so don't be surprised if he does so again this weekend. He's proved just as consistent in Fantasy F1, sitting joint third - tied with Verstappen - in the most points scored this year with 298 (behind only Hamilton and Vettel).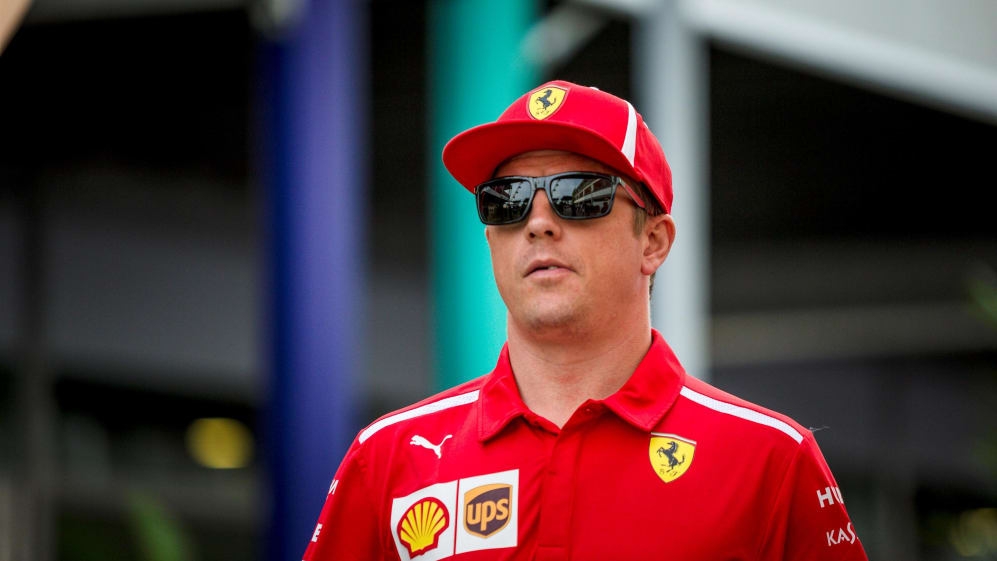 Can Bottas deliver again?
Valtteri Bottas is still chasing his first win of the season, but his 284-point total in Fantasy F1 isn't a bad return at all – and he could well secure a healthy points return this weekend, if his recent Sochi stats are anything to go by.
The Finn took his maiden F1 victory at last year's Russian showdown, the only man so far to win in Sochi from below the front row of the grid – and it is one of only three career wins, despite 28 career podiums.
Although Bottas has never started from pole in Sochi, he's never been out-qualified by a team mate here and he's never started lower than third (Sochi is the only track on which he's started in the top three for the last four years running), and he would have been on the podium in 2015 but for Raikkonen hitting him on the final lap.
So recent history suggests Bottas could well perform this weekend – and he's certainly a driver to consider for your team (if he's not made the cut already…).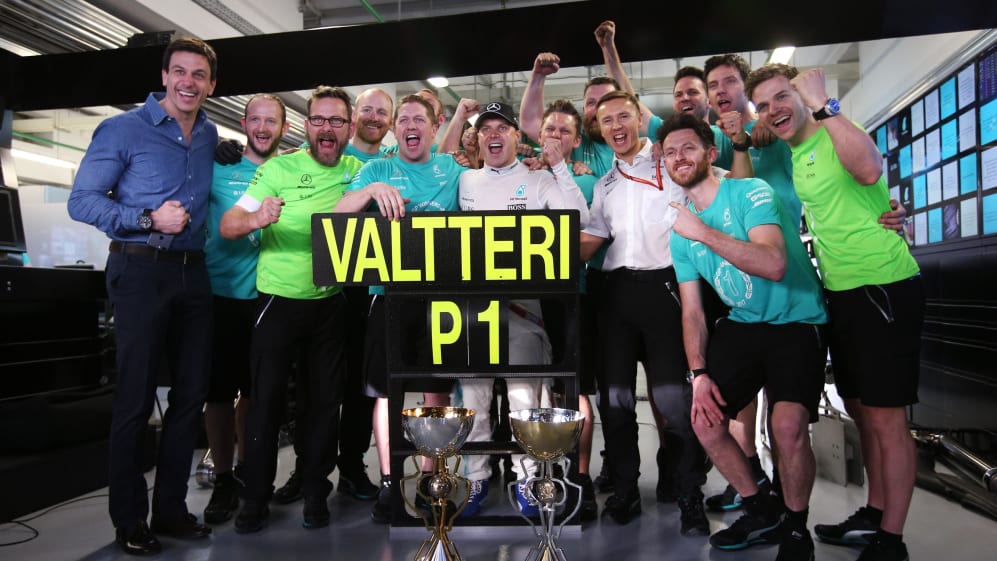 Have you signed up yet?
To start playing Fantasy F1, simply click here to create your team – and remember you can make changes to your line-up at any time up to the selection deadline, which is the start of qualifying in Sochi on Saturday. And don't forget, there are a host of exclusive prizes on offer for the winner.