Feature
FANTASY FOCUS - Who should be in your team for Spain?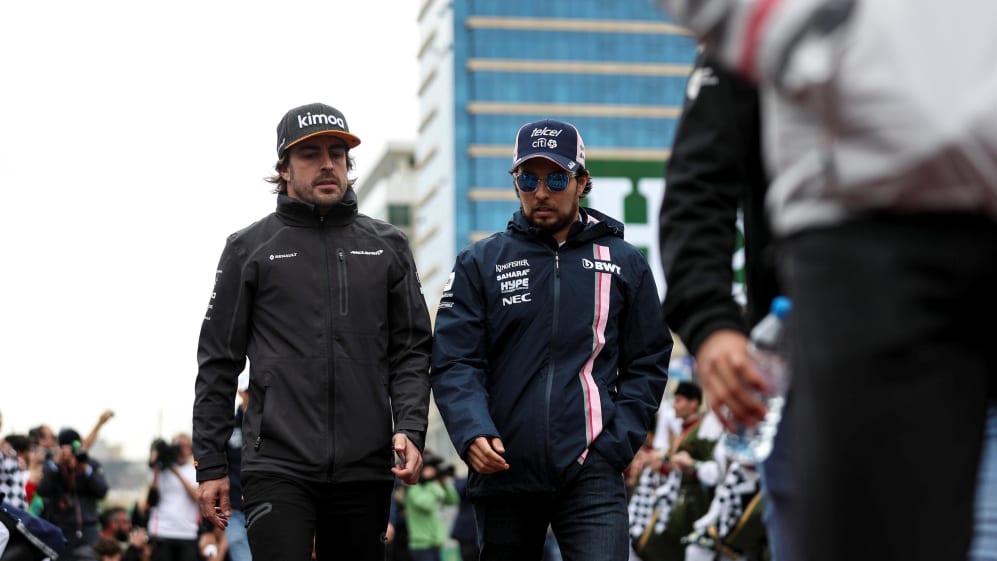 For Formula 1 fans, the Azerbaijan Grand Prix wasn't only about the action on the track. The thrilling showdown also saw our brand new Fantasy F1 game make its debut. Team mates crashing, late-race heartbreak and shock podium finishers – Baku had it all. So what did we learn? And who could guide players to Spanish success this weekend? Here's the lowdown...
Triumphant quartet
Playing Fantasy F1 is simple and free - fans simply have to pick a team of five drivers and one constructor from a $100m budget, with points awarded on team members' actual performance in the Grand Prix.
Despite the unpredictable scenes in Baku, four teams executed the perfect Azerbaijan strategy to share the lead at the top of the Global League leaderboard, each with a maximum 246 points. Hats off to you all.
There were two combinations that resulted in top marks in Baku, with three fantasy players opting for a Ferrari-led team with a driver line-up of race-winner Lewis Hamilton - the biggest scorer of week one with 45 points - Sergio Perez (chosen as the turbo driver), Charles Leclerc, Kimi Raikkonen and Marcus Ericsson.
The other lone ranger decided against using Raikkonen and Ericsson - and instead saw potential in two Spanish stars: Fernando Alonso and Carlos Sainz. A different line-up but the same result, which is even more impressive given the Renault man started ninth on the grid while McLaren's driver was 12th.
A great start indeed - and proof that those in the middle of the pack are just as important as the drivers at the top three teams.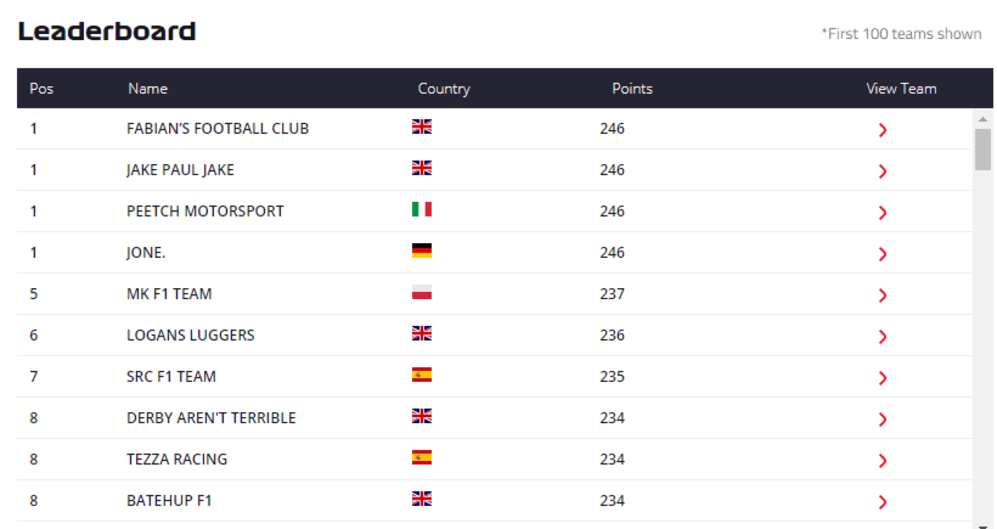 Taking advantage
It was a chaotic race last time out, one in which six drivers recorded a DNF. Popular picks Daniel Ricciardo – who went into Baku on the back of a stunning China triumph – and Nico Hulkenberg were among those to suffer exits before the chequered flag.
The pair picked up a combined minus 11 points, not only giving first-week totals a massive knock – but also leaving players with plenty of food for thought going into this second week.
But it wasn't all doom and gloom. Despite the big-name casualties, seven drivers took advantage of the opportunity handed to them by gaining at least five places over the course of the race.
Perez was the standout performer, with the Mexican picking up a superb third-place with Force India. But Leclerc, Ericsson, Stoffel Vandoorne, Brendon Hartley, Pierre Gasly and Alonso also bagged plenty of points.
And that leads us nicely on to the latter…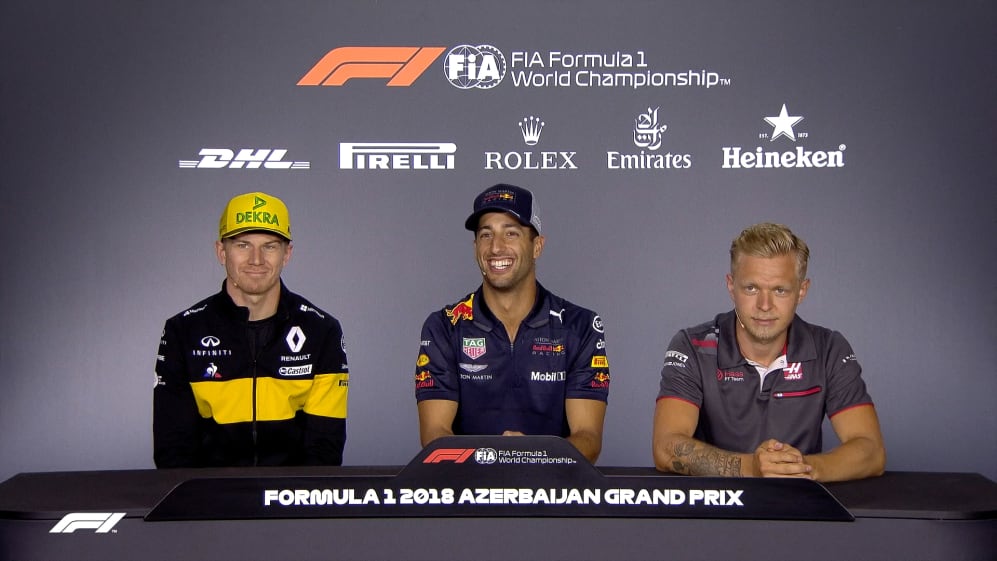 And still... the No 1 pick
Alonso was picked by as many as 70 percent of you heading to Baku. So, there would have been plenty of players with hearts in their mouths when the McLaren man was caught up in a first-lap squabble and forced to limp back to the pits on two wheels. But he came up with the goods to recover to a seventh-place finish, continuing his run of gaining at least five places in every race this year.
And he is still just as popular this week, with the Spaniard the most picked star in the game. Remember that a driver earns two points for out-qualifying a team mate and a further three for finishing ahead of them – and that's something the two-time Spanish GP winner has achieved every time this season in his battle with Vandoorne.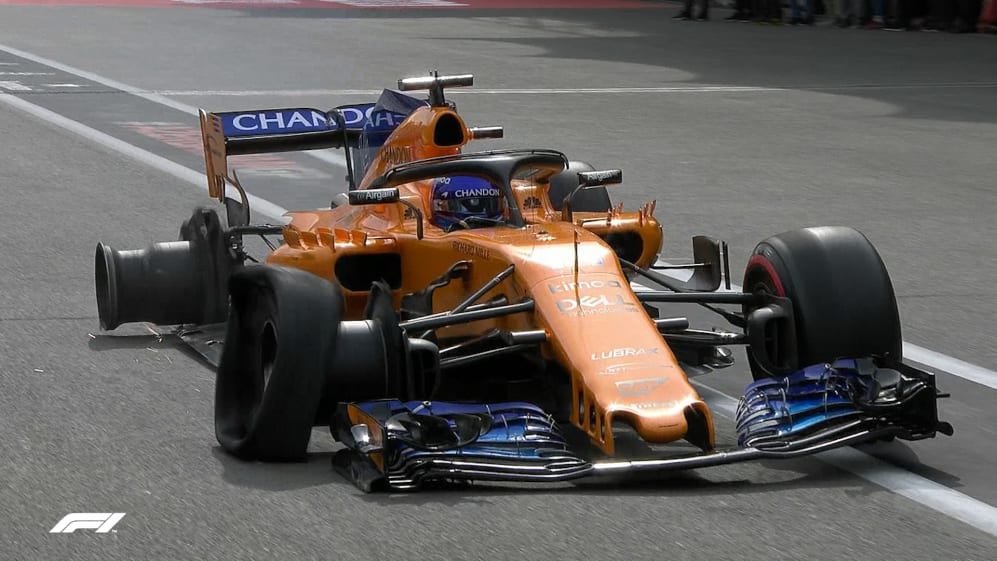 Ricciardo headache
To pick Ricciardo or to leave him out? That's a question a lot of people will be asking themselves after the Australian went from hero (winning in China) to zero (colliding with Max Verstappen in Baku). In fact, 50 percent of players are pondering the squad decision after seeing him leave the last race on minus 3 points.
Despite the cloud hanging over his head, Ricciardo has his highest drivers' points total after the first four races of any season in his F1 career. He also sealed a third-place finish in Spain last year – so there's potential for him to flourish again.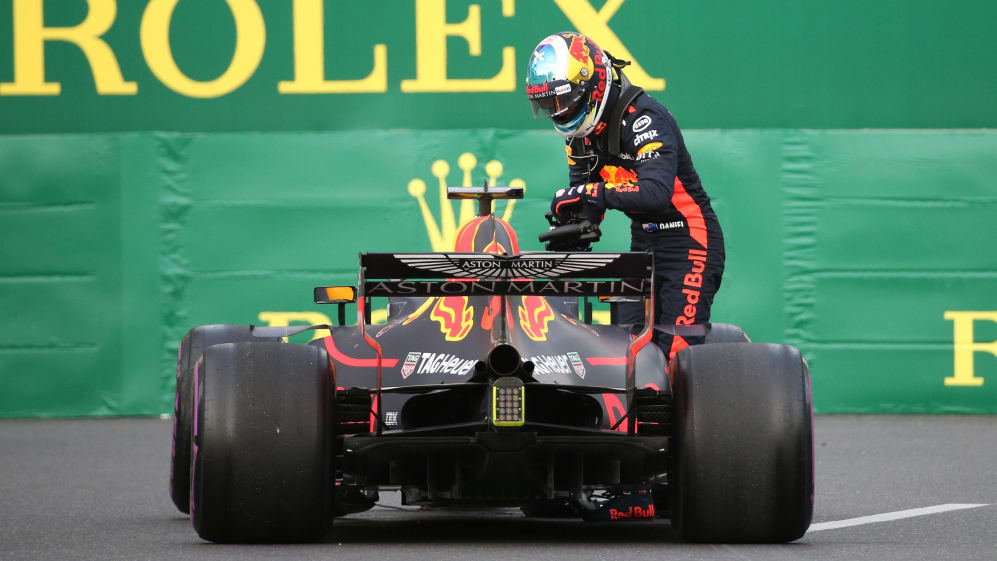 Perfect Perez
The Force India man - chosen as the turbo driver by all four players to score maximum points - performed when he was needed most in Azerbaijan. And the stats suggest there's no reason why Perez can't follow up on his 70-points tally with another memorable performance this week.
Don't forget the driver allocated the turbo boost (he must be valued at $19m or less) will get your team double points. Perez's highest finish last year was in Spain, with the Mexican coming home in fourth, so he may well spring another surprise.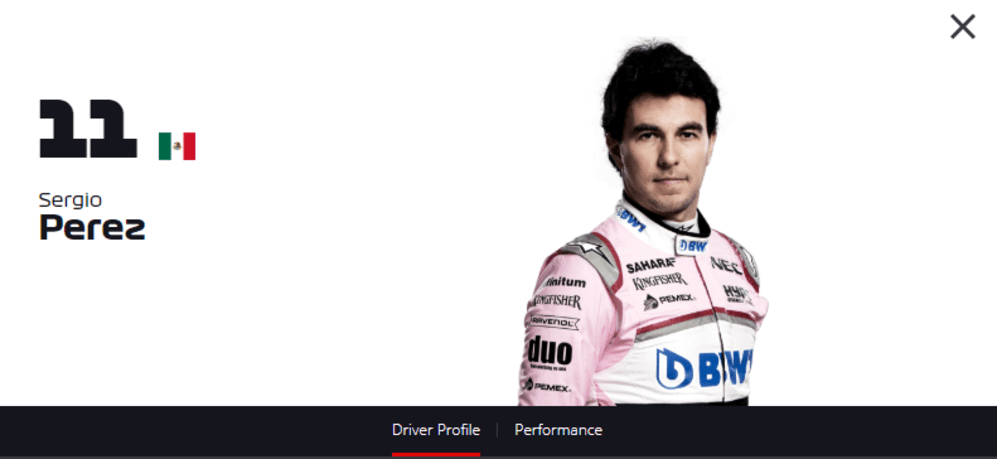 Renault tussle
Which Renault driver to choose – Sainz or Hulkenberg? That's another question certain to cause a few headaches in the build-up to this race. The German had a weekend to forget in Baku, with his early exit leaving six out of ten fantasy team owners with a -8 deficit to bounce back from.
Sainz, on the other hand, earned 26 points for his incredible P5, the only time the Spaniard has beaten his team mate this season.
At last year's race, Hulkenberg narrowly finished one place above Sainz, although the latter was driving for Toro Rosso at the time. Another thing to consider is that Sainz is one of only two drivers on the grid who are yet to out-qualify their team mates this year (the other is Vandoorne).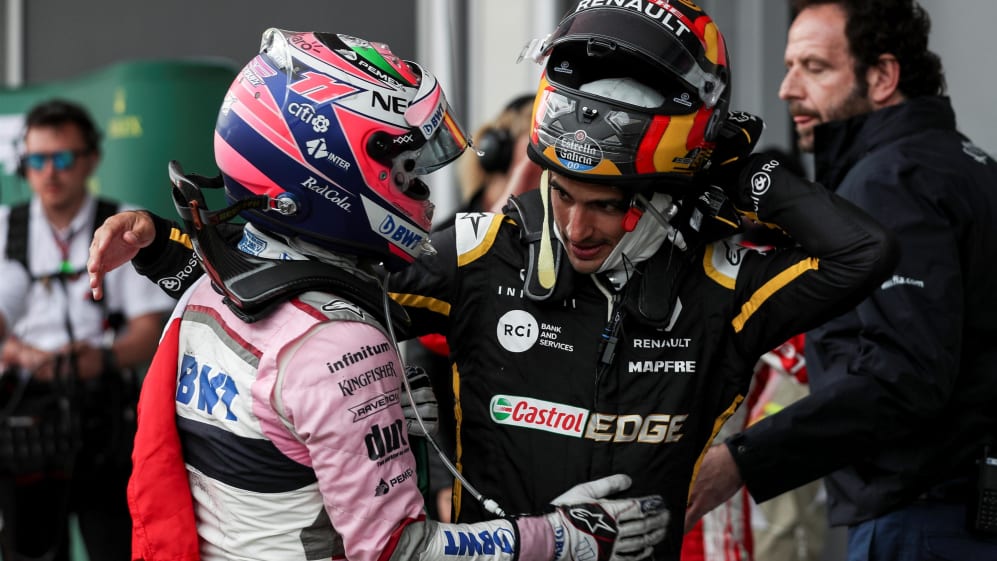 Have you signed up yet?
To start playing Fantasy F1, simply click here to create your team – and remember you can make changes to your line-up at any time up to the selection deadline, which is the start of qualifying in Barcelona on Saturday. And don't forget, there are a host of exclusive prizes on offer for the winners!