Feature
FEATURE: Four things to watch out for at the second F1 test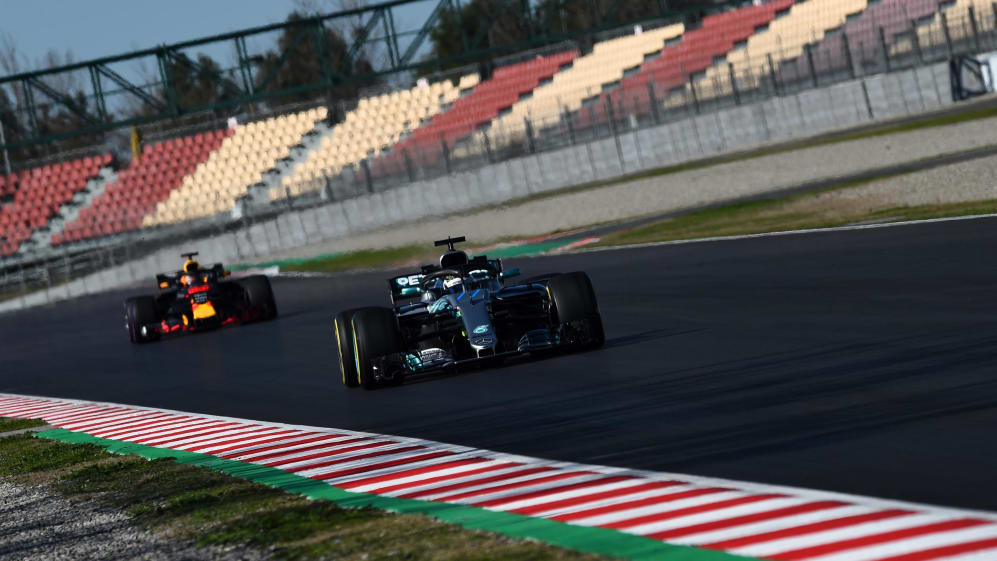 After bitterly cold weather battered Europe last week, making conditions for the opening pre-season F1 test far from optimal, teams will have their hands full trying to make up for lost time this week. With just four days of running to go before the season-opener in Australia, we've picked out the key things to look for in Barcelona...
Warmer temperatures music to the teams' ears
F1 teams and the fans, particularly those who braved the conditions in the grandstands, were left frustrated as last week's cold weather limited representative mileage in test one.
When snow hit on Wednesday, only five cars left the warmth of the team garages to explore the track. World champions Mercedes saw the funny side and built a snowman, which they named Karl.
But they will be hoping to spend more time watching their 2018 car in action on the track this week and that's likely to be the case, with warm weather predicted.
Forecasts suggest sunglasses rather than scarves will be required, with temperatures hovering between a toasty 15-17C across all four days. For now, the threat of rain is minimal.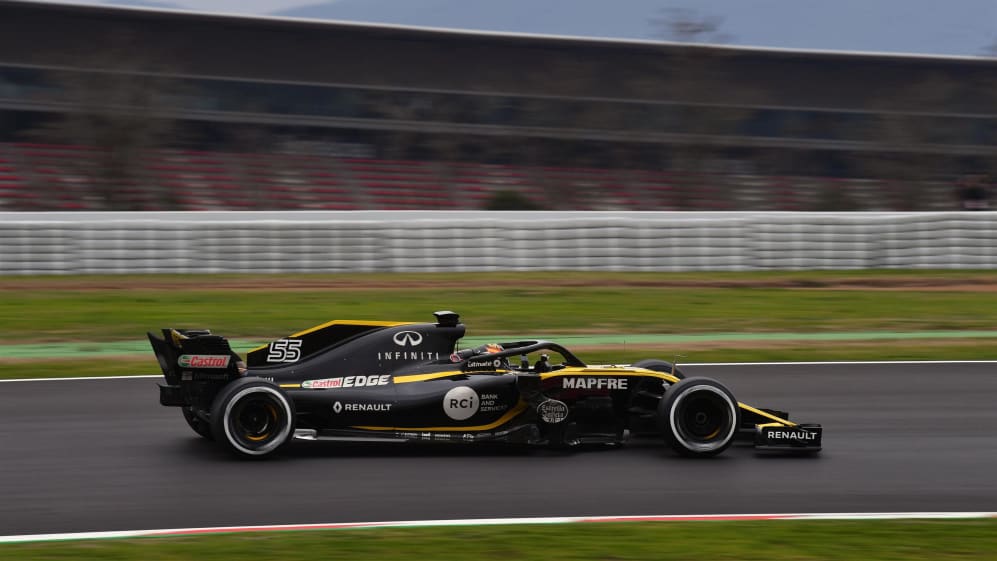 Race drivers eyeing more mileage
Running was so limited last week that Renault's Carlos Sainz said he felt he has not "really started testing" yet - and that was after he'd managed 151 laps, albeit in less than ideal conditions.
Regular race drivers Romain Grosjean, Sergio Perez, Esteban Ocon and Kimi Raikkonen were among the bottom five in the mileage charts as they failed to reach a century of laps.
Reigning world champion Lewis Hamilton achieved just 94 turns of Barcelona. That was less than half of his title rival Sebastian Vettel's tally of 218.
Pierre Gasly topped the mileage charts with 229, as his Toro Rosso team's new relationship with engine supplier Honda got off to an encouraging start.
Expect the teams to run busy programmes over the next four days, with a combination of long runs to gather data on race pace and shorter stints on softer tyres to analyse one-lap pace.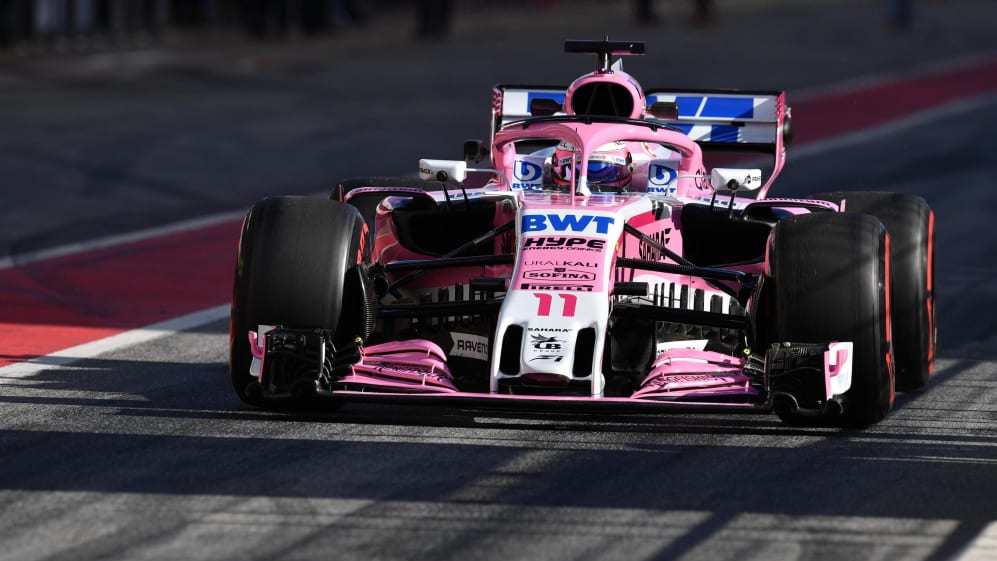 Teams to bring first updates of the season
While focus in the first test usually centres on shaking down the cars and assessing reliability, the second test offers an opportunity to gauge performance.
This second test will be a little different, with teams likely to spend the early part of the four-day session ironing out reliability gremlins after last week's test was disrupted.
However, they will be keen to start bolting on new parts as soon as possible to allow them to gather on-track data to compare to results from the windtunnel and CFD.
Most teams will have unveiled a launch-spec car when they revealed their 2018 challengers earlier this year, with the intention of keeping many design features secret until testing began.
For example, Force India brought a launch-spec machine to the first test, with an update package set to be introduced this week followed by another at the season-opener in Australia later this month.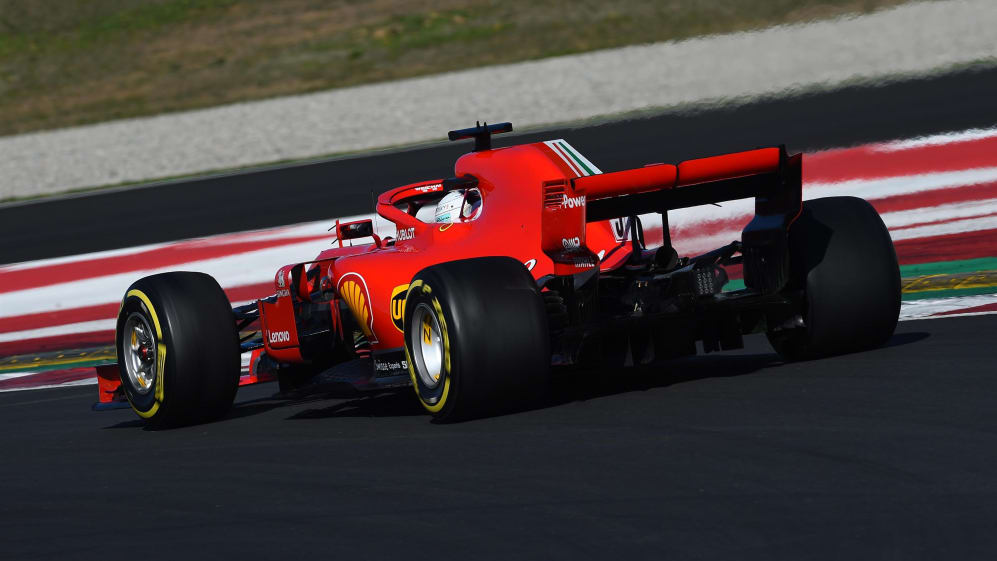 A pecking order starts to emerge
Taking the limited dry running that teams managed on the final day of last week's test, a pecking order had started to emerge.
World champions Mercedes came out on top, ahead of Ferrari with McLaren pipping rival Renault-powered team Red Bull.
However, that order is skewed as McLaren's best times were set on the hypersoft tyres – the softest in Pirelli's range – while their rivals focused on running the harder compounds.
These conclusions are based on only a limited sample and with better weather forecast for this week, a clearer picture of what to expect in the opening races of the season should start to emerge.