'Felt like I never really left' – Ricciardo happy to be back after first day of running with AlphaTauri in Budapest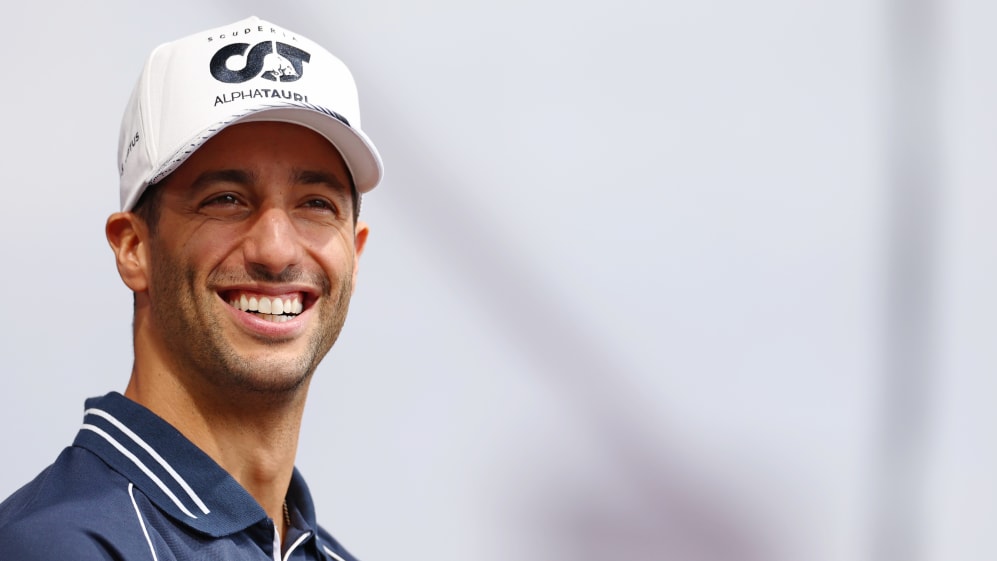 Daniel Ricciardo says "it all felt pretty familiar" after his first day out on track with AlphaTauri in Budapest, and he believes that there is still plenty of time for him and the team to find heading into the Hungarian GP weekend.
After half a year on the side lines as a reserve driver for Red Bull following his departure from McLaren at the end of the 2022 season, Ricciardo has been loaned to AlphaTauri - drafted in as a replacement for Nyck de Vries.
FP2: Leclerc narrowly leads Norris and Gasly during mixed up second practice session in Budapest
And after failing to set a time in a soaked opening hour of running in Budapest, the Australian ended up 14th fastest in FP2. His new team mate Yuki Tsunoda was up in fourth, over four-tenths ahead, but Ricciardo was not worried about the gap.
Speaking soon after jumping out of the AT04, Ricciardo said: "I think positions are probably not too relevant at the moment. But I think it was more for me today to feel basically where I am with the car. It all felt pretty familiar.
"I think obviously there is a lot of outside attention, but once I put the helmet on and got in the car, it all felt like I never really left. That was nice. Obviously, this morning we didn't really get anything, but this afternoon... just a little bit on the new tyre.
"But nothing really I'm concerned about. The car felt okay. To be honest it doesn't feel too bad. Bit of work tonight but nothing crazy."
Ricciardo was also asked if he felt there was more to come from him and his car this weekend. He replied: "For sure. I think a bit more out of me, and for sure there is somethings already I feel in the car that we can try and work on.
PADDOCK INSIDER: Ricciardo and Norris – the former team mates with all eyes on them in Hungary
"Right now, I'm quite optimistic. It looked like Yuki [Tsunoda] as well had a pretty good [day]. I think if we put all these things together maybe tomorrow, we can do okay."
Tsunoda also reflected on his day out on track in Budapest, and while he was happy with the performance of his car, he was hesitant to start making predictions, especially with a few teams – Red Bull, Mercedes and Alfa Romeo – not setting qualifying simulation laps.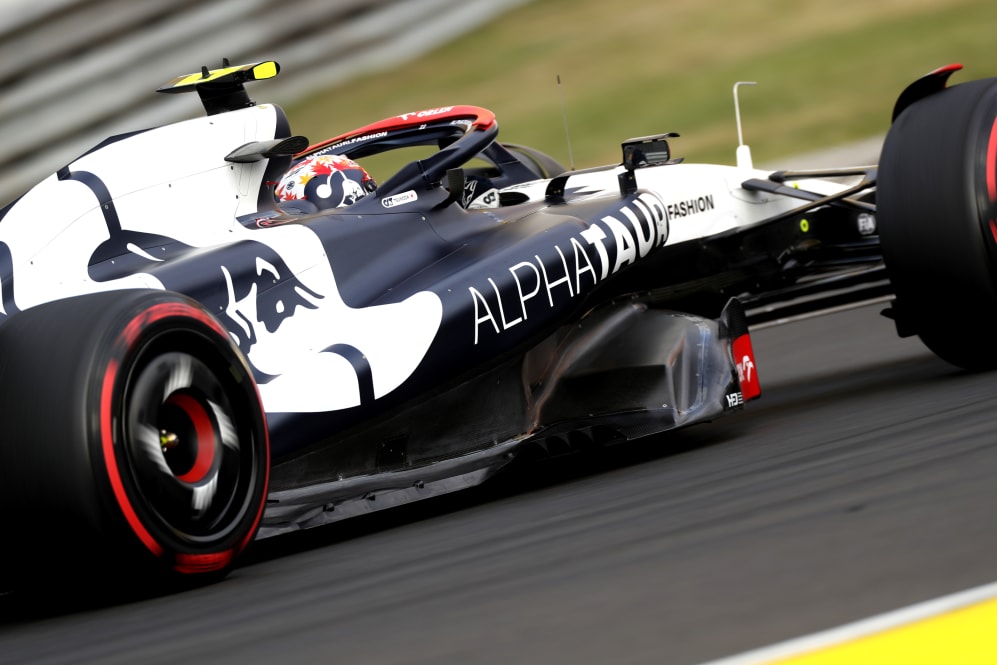 "So far, it's been a pretty good practice," acknowledged Tsunoda. "We've been top four, which hasn't happened this season. So far, it's good. Balance is also… pretty happy with it.
READ MORE: 'He had the pace' – Tsunoda praises departing De Vries as he looks forward to working with 'experienced' Ricciardo
"Long run, so far, from what I heard from the engineer is pretty okay, and balance felt quite consistent. A couple of teams they didn't show their true performance, so I couldn't say we're in a really good position. But, so far pretty happy with it.
Asked if he could learn from the experienced Ricciardo, Tsunoda replied: "Definitely. He's an eight-time race winner, so I can learn a lot of things from him. In FP1, I can see straight away his confidence. Definitely I can learn lots of things and see how it goes."