Interview
Fernando Alonso Q&A: McLaren partnership 'long term'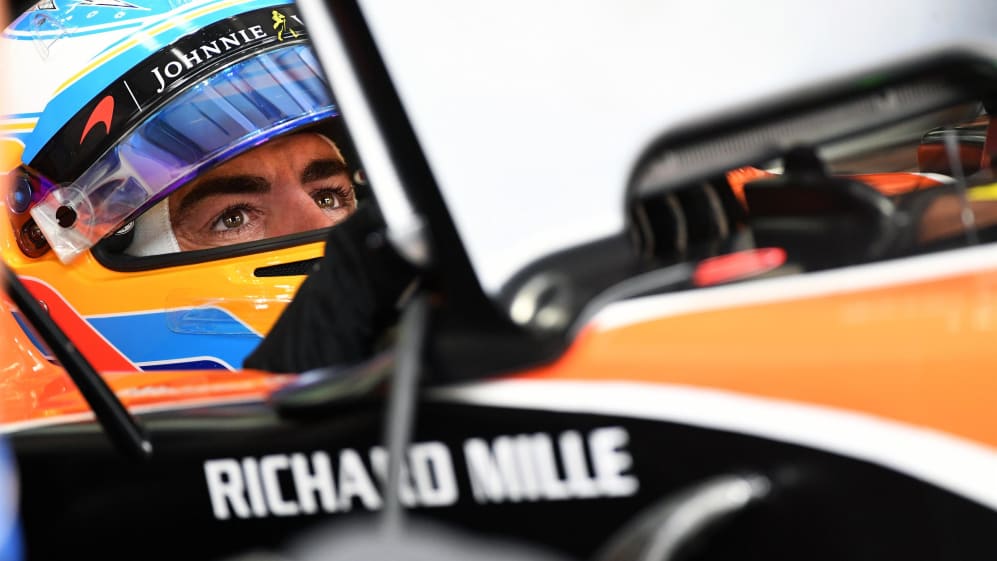 After finally confirming on Thursday that he will remain with McLaren next season, Fernando Alonso spoke to the media in Austin about Renault power, that elusive third title, and his desire to return to the Indy 500…
Q: Fernando, we learned today that you have signed again with McLaren. How confident are you that this time it will go your way? At the very front…
Fernando Alonso: There is a high possibility. No doubt about that. McLaren is one of the best teams. And yes, we've struggled the last three years, but the team has made all the necessary changes, so 2018 should be much better. I believe in the project – that is why I think next year should be a good season for us. To be honest, all the past years I had the feeling that I have to give this project another go – that I still have unfinished business at McLaren – because I know that the team has the potential and the talent to be at the top again, to be world champion again in the future. It is a long-term project that we have in our head.
Q: When you say 'unfinished business', what does that mean?
FA: Winning my third championship in Formula 1. That is the absolute priority. But I still believe to be the best driver in the world you need to win in different series, so yes it is possible that I can compete in different races next year. The Indy 500 collides with the Monaco GP next year, so I can say that I will not do the Indy 500 next year, but what I can say is that I will be back at the Indy 500 in the future.
Q: It was rumoured that your deal is for one season. Are you at a stage in your career where you need flexibility?
FA: I never talk about contracts, but one thing I can say is it is a long-term partnership and I am very happy to finish my career at McLaren. So I don't think it is going to be only one year.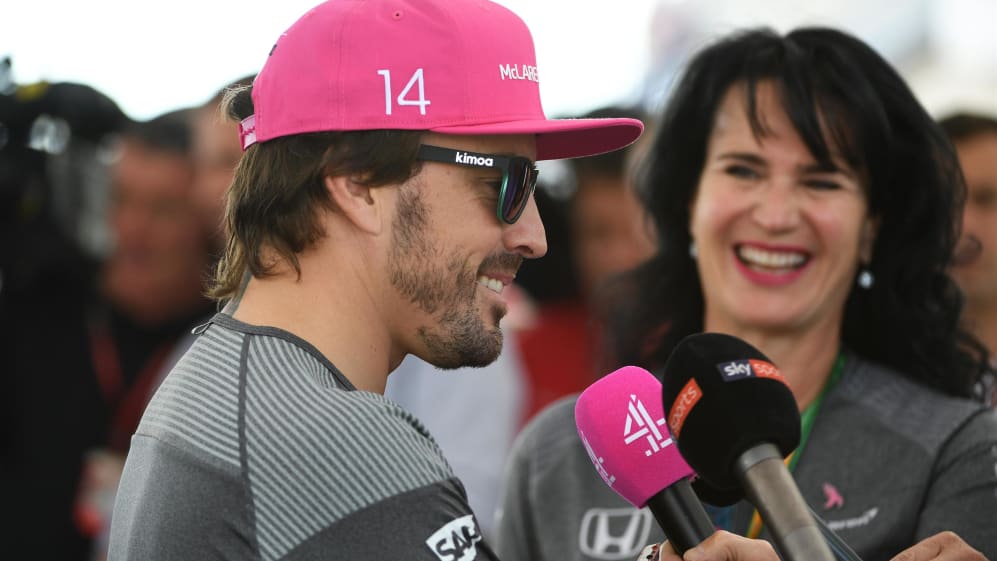 Q: You won your two championships with Renault. Have they now given you the feeling that you could win races again with this McLaren-Renault package next season?
FA: Obviously I have strong relationship with Renault. Winning two championships together is 'a bond for life' (Laughs). But of course it is difficult to say what the situation will be in 2018, as there are changes every season. But I took my time to study everything that I could, to see all the numbers that were available, and we saw that in Malaysia and Suzuka Red Bull was on the podium with both cars, so we know what the Renault engine can do and that gives us extra confidence.
Q: Stoffel Vandoorne will be your 'junior partner' again…
FA: Yes, that is fantastic. 2017 was our first year together, but from the very first beginning our relationship was good. It was a good teamwork and he helped the team a lot in the moments of struggle. Sometimes you learn much more in difficult times and we should take what we have learned from these difficult times for the time it gets easier.
Q: You are the leader in the team, but have you also learned anything from your young team mate?
FA: I learned French! Which could be very important next season! (Laughs)
Q. Were there any other options for you for next season? Inside Formula 1 or outside?
FA: There were some other options in Formula 1. In summer there were still some options at the top teams, but my desire was to stay with McLaren. But at that time they were in conversation with different engine suppliers, so I had to give them time to sort out their situation. Then McLaren opted for a Renault engine which delayed my decision, because I had to understand what Renault's plans were for next season – but when I had everything on the table everything was pretty clear.
Q: Was McLaren's switch to Renault the decisive factor for you?
FA: No, no. I wanted to stay with McLaren, but I could not renew the contract without a clear situation. By July or August there were still too many unclear things so I waited. My main target was to sign with a winning plan. That was all that mattered.
Q: When will you know if the McLaren-Renault ticket will work?
FA: At the time of the winter tests in Barcelona at the end of February.