Interview
Fernando Alonso Q&A: 'Real results' key to committing future to McLaren
With Fernando Alonso's contract with McLaren set to expire at the end of this season, the paddock is abuzz with rumours of where he might be racing next year. So what's the current situation? After the first day of running at Monza – where Alonso finished a promising P8 in FP2 – we spoke to the two-time world champion… __ Q: Fernando, this afternoon seemed to be a little highlight for McLaren with both cars in the top ten – but the real puzzle is: what are you going to do in 2018?__
Fernando Alonso: Ha, I always said that I would think in September! Yes, today is the first of September but to be honest I still have not thought about it yet – but I might start thinking today. In fact there is no deadline. Hopefully we will find a good possibility for next year…
Q: Who is 'we'?
FA: *Me first, because I have to take this decision – but also my team, McLaren. I think we have all the ingredients to be competitive. There is no doubt on the team side that McLaren is one of the best teams in the history of our sport with the second-most victories here in Monza of all-time. So as I said, we have all the ingredients – we just need to be more competitive! So I hope that we will find that competitive package for next year - that would make my decision much easier. *
Q: What assurances do you need from McLaren? Surely they have given you assurances for better competitiveness in the last couple of years…
FA: Yes, but now it is different: I don't have a contract with them for next year so they need to be a bit more precise! In previous years I had contracts for the following years so I had little option and just trusted their words and tried to help as much as I could. Now without a contract the situation is different: trust is one thing but I need to see some real results. But in the bigger picture what a driver thinks doesn't make so much difference. McLaren has over one thousand people and it is them first to believe of not or have the desire to change the situation.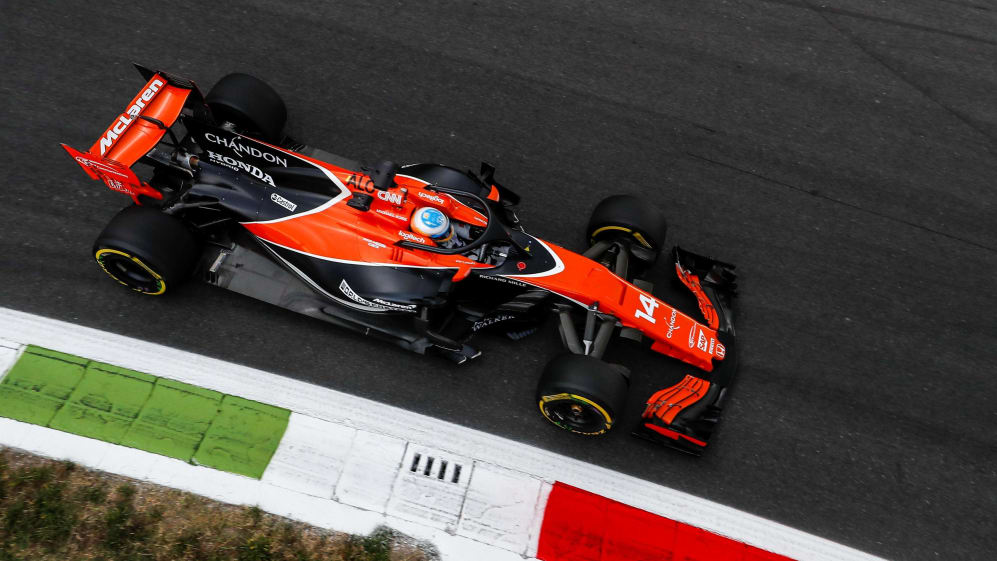 Q: Do you see any chance for you in another top team? The rumour is that other top drivers fear having you as team mate…
FA: I don't think so. The top teams are fighting for the world championship and I have been team mates with some of the guys sitting in those cockpits. They know what the deficit was in those cases so they are happy with that [current situation]!
Q: Have your management already started to speak to those teams in question?
FA: No, not yet! I said that in September we will speak – and today is the first!
Q: Coming back to this weekend, today seemed pretty good – but you used several new power unit components, so whatever you do tomorrow in qualifying you will start from last once your 35-place grid penalty is applied…
FA: Well, we always knew that this topic would come up, and in the end it is better to take the penalty here - where the odds, at a high-speed track like Monza, are pretty much against us anyway – and not in Singapore where we definitely think that our chances to do well are much bigger. Starting there from the very last row, on a track where it is very difficult to overtake, would be a penalty on top!
Q: Putting aside the penalties, what do you think is possible on Sunday?
FA: It's not easy to ignore my starting position. But this afternoon was again a ray of light, so let's hope that we will be able to finish the race and then go on full attack in Singapore!