Ferrari's qualifying speed a 'positive surprise' in Austin – Vettel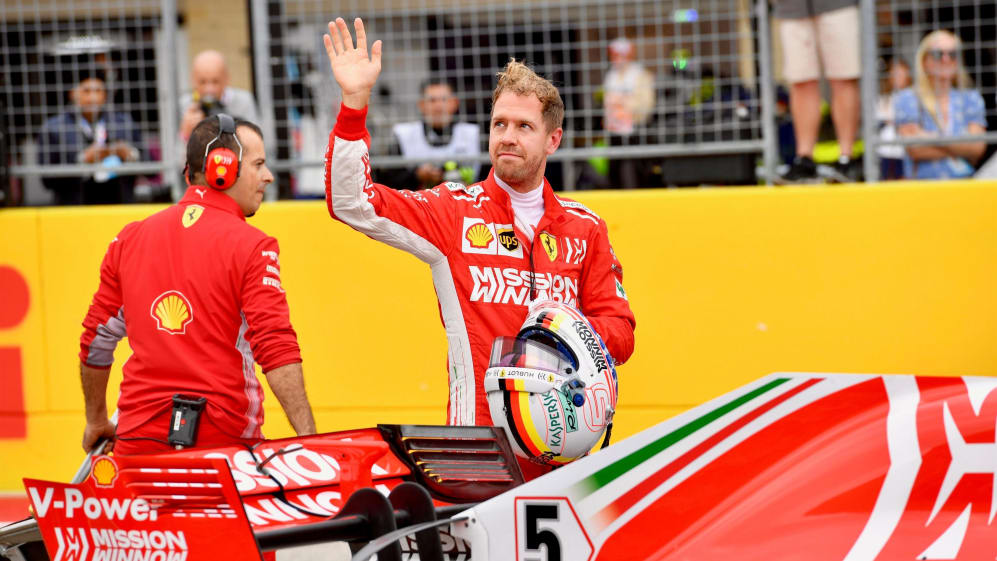 Mercedes had locked out the front row at the last two Grands Prix, but Ferrari put an end to that run in United States qualifying on Saturday after Sebastian Vettel and Kimi Raikkonen split the two Silver Arrows. Vettel's three-place penalty means he drops to fifth on the grid, but he admits his pace was a 'positive surprise'.
Lewis Hamilton, who will secure a fifth world championship if he outscores Vettel by eight points on Sunday, secured an 81st career pole on Saturday, but it was by no means a comfortable result for the Mercedes driver.
Vettel gave it everything he could at the Circuit of The Americas, and although he couldn't put his SF71H at the top of the timesheet, he finished just 0.061s behind Hamilton, with the sister Prancing Horse of Kimi Raikkonen just 0.007s further back.
"It was pretty close, it's always a bit of a shame when you miss out on just that little time," said Vettel.
"I think six-hundredths, you can always debate that you had them somewhere. But I'm pretty happy with the laps I had. I think it was quite tricky getting everything together. Obviously it's been dry today and better for us.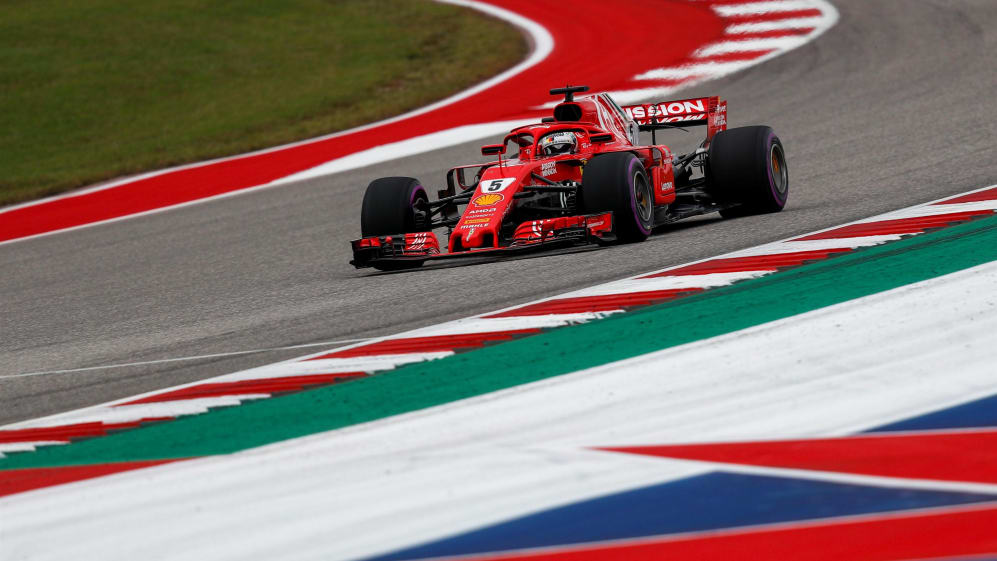 "The wind was quite tricky at times, but it's the same for everyone. Pretty happy, given the last couple of weeks we've had, that we are back in range.
"Today has been a positive surprise for both of us to see how competitive we have been today given how far we've been behind for the last two races. There are some positives, but if you are that close you probably want to be ahead."
With Vettel dropping down the grid, Raikkonen will join Hamilton on the front row for Sunday's Grand Prix – and the Finn, who will be the only driver in the top five to start on the Pirelli's quicker, ultrasoft rubber, is predicting an exciting race.
"Yeah a little bit too slow but I can deal with it," said Raikkonen. "It's been a pretty positive day. For sure, we got pretty close. Far from ideal but I felt good with the car.
"We will try tomorrow, it's going to be a long race. Nobody knows how the tyres will survive because of the rain yesterday so it will be interesting.
"Not much to lose (tomorrow). We will try to make a good start and go from there - see what we can do. But I think it should be OK."
Ferrari's strong pace came despite the team deciding not to run the new floor they had brought to Austin, after Friday's rain meant they were unable to gather enough data to verify its worth for the US race.