Ferrari chasing balance but Vettel encouraged by pace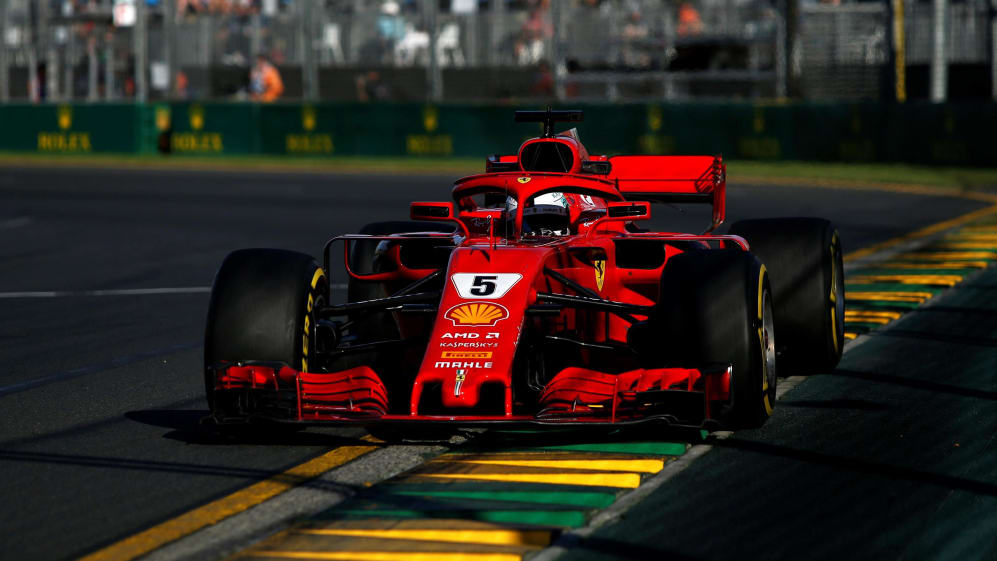 They set the pace in pre-season testing, but Ferrari found themselves behind both Mercedes and Red Bull on the timesheets in Friday practice in Australia. But worried members of the tifosi fear not – Sebastian Vettel says the Italian team were chasing balance all day and insists there's still plenty more to come.
The four-time world champion finished just over half a second adrift of pace-setter and reigning world champion Lewis Hamilton in second practice at Albert Park but he was unperturbed by the size of the deficit to the Mercedes.
"We actually tried to chase the balance a bit because I didn't feel very comfortable yet, so I think we still have quite a lot of performance in hand," said Vettel.
"I wasn't happy with the lap that I had and with the rhythm and the balance yet so there's more to come but I think that's probably the same for everyone else.
"But I do hope that I can make a bigger step than the others. If it's close then it's good, it means that you can do something, so hopefully it stays that close.
"I'm not too worried because I know that if I get everything right then we should be in better shape but it looks to be close which is good news. So we should be able to do something tomorrow."
His team mate Kimi Raikkonen, who finished 0.283s off the pace, was happy with the team's start to the 2018 season but agreed they had work to do overnight.
"It wasn't too bad, but we can do better, for sure," he said. "We tried a few things and they seemed to improve here and there.
"The feeling is different from what we had in winter testing but it's a completely different circuit. We have a lot of things to put exactly right and a lot of things we're wondering what is the best way to go.
"But those are normal things, especially in the beginning of the year when we are trying things. There are things to improve but it was not a bad start."
Ferrari were victorious in Melbourne 12 months ago, with Vettel - who started second - defeating the Mercedes duo of Hamilton and Valtteri Bottas. And where was Vettel at the end of the first day back then? You guessed it - half a second down on Hamilton...