Ferrari confident of Silverstone strategy after Leclerc maximises qualifying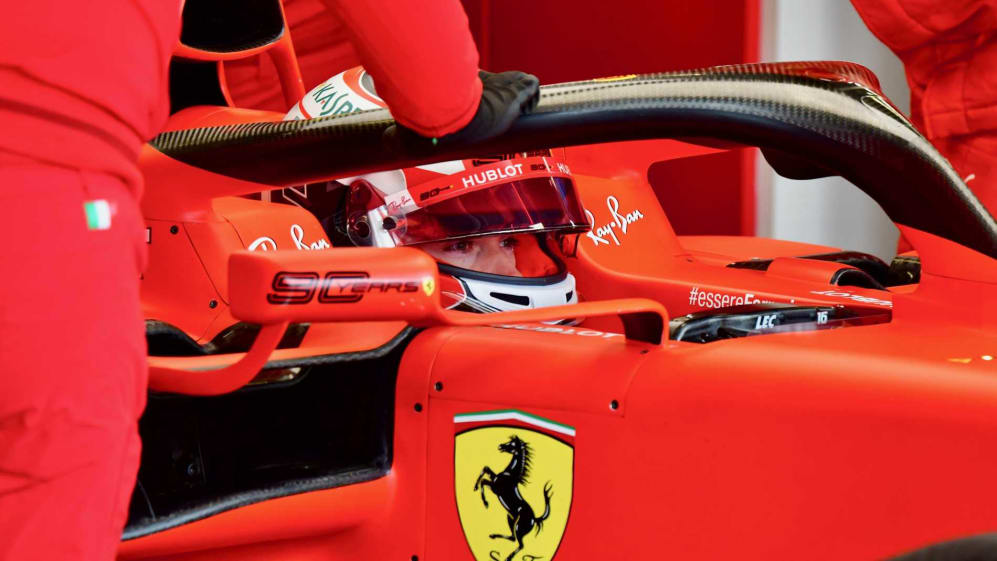 Ferrari may have narrowly missed out on a front-row grid slot at Silverstone – Charles Leclerc qualified third, just 0.079s off pole – but with both red cars set to start on the softer Pirelli tyre, the team believe their race strategy could pay dividends.
Leclerc insisted he was not disappointed with P3, despite coming so close to overhauling Lewis Hamilton and Valtteri Bottas, having got everything he could from his SF90.
Both he and team mate Sebastian Vettel – sixth – will now line up on the red-marked rubber for Sunday's race, while their Mercedes and Red Bull rivals will start on the slower but more durable medium compound.
"Third place is the best we could have done today and I'm very happy about it," said Leclerc after the session, the Monegasque driver having topped final practice earlier in the day.
"In Q2 we were quite good, but then in Q3 I think Mercedes turned up a little bit the engines. They were very, very quick, also around the corners."
"I think he did a fantastic lap, nothing more left," added Leclerc's team boss Mattia Binotto, who believes Ferrari's race strategy could allow him to get ahead of the Silver Arrows.
"We did a very similar choice in Austria and I think that in the first stint we will perform well – we believe that the soft tyres could be good tyres for the first stint of the race.
"But only tomorrow we may learn. But at least it's something different to the others and maybe it will come to our benefit."
Vettel, too, remained hopeful of a strong race tomorrow, despite confessing to being less comfortable with his car than Leclerc, as evidenced by the half-second deficit to his team mate. However, his main competition could now be blue cars rather than silver ones.
"The race is never a problem," he said. "I would rather start higher up, but in the race normally it's fine. Mercedes will be very quick, but I believe our race pace is fine.
"It has been fine throughout the whole year, more or less, so we will see what happens. It will be a tough battle I guess between us and the Red Bulls."
Binotto acknowledged that Vettel had endured a tough afternoon, but said he was satisfied with the team's performance, given that they had appeared to be on the back foot after Friday.
"I think overall we did a good quali," he commented, "especially if you think what the situation was yesterday. We were suffering quite a poor balance on the car, wearing the front tyres. The situation looked quite difficult yesterday, but I think we reacted well."
Now he'll be hoping for a similarly good reaction from his drivers when the lights go out tomorrow…