Feature F1 Unlocked
Ferrari dreaming of a home win and another record in Verstappen's sights – What To Watch For in the Italian GP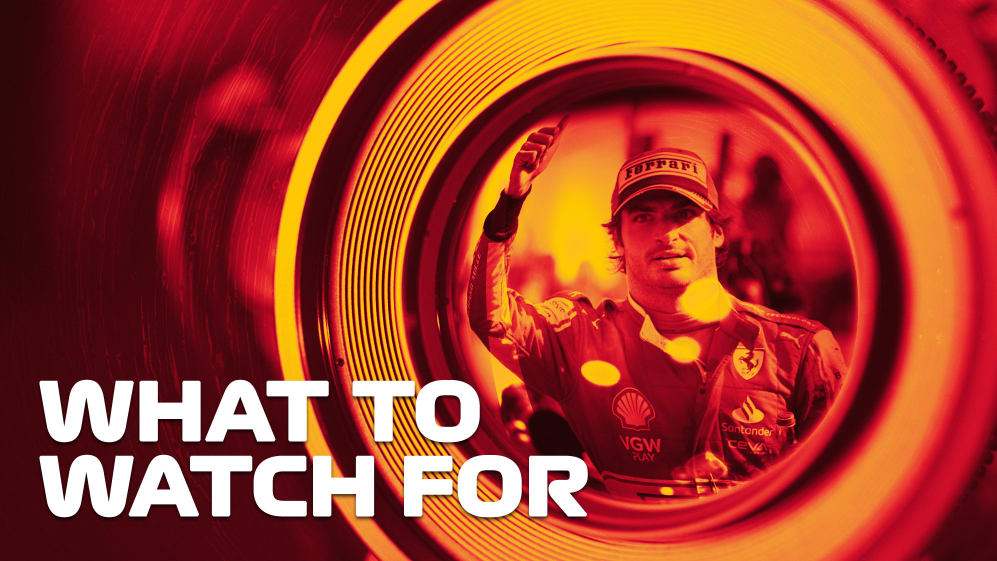 From a potentially record-breaking afternoon to the Tifosi dreaming of a home victory; and from the enthralling fight for points to two impressive youngsters looking to grab a top 10 result, Chris Medland highlights the key areas to look out for on race day at Monza…
1. Can Ferrari convert at home?
The pressure on Ferrari at Monza is huge as they get immense support from the adoring Tifosi, and they delivered impressively on Saturday with Carlos Sainz beating Max Verstappen to pole position, and Charles Leclerc securing third.
READ MORE: Sainz pips Verstappen and Leclerc to pole in ultra-close Italian GP qualifying
Leclerc bemoaned the lack of a tow as he ended up just 0.054s behind Verstappen and 0.067s from pole position, but couldn't keep the smile off his face given the noise from the crowd at seeing both Ferraris in the top three.
But it's Sainz who has the clearest view to Turn 1 at the start after taking the fourth pole position of his career.
He said the Tifosi could dream on Friday and duly helped those hopes of a home success on Saturday, but Sainz admits Verstappen remains the favourite for victory given the Red Bull race pace.
It should make for a thrilling spectacle though to have Verstappen needing to beat a pole-sitting Ferrari to keep Red Bull's run of winning every race so far this season going. If you're looking for omens, McLaren's perfect season in 1988 was only stopped once – by a Ferrari one-two at Monza...
2. Verstappen fighting for another new record
Regular readers of this feature will know that last week we referenced how Max Verstappen could match one of the most impressive records in Formula 1 by securing a ninth straight victory.
Zandvoort threw everything at him – on top of the pressure of it being his home race in front of an adoring crowd – but the Dutchman dealt with it all to hold off Fernando Alonso and match Sebastian Vettel's tally. And that means he can now go clear on his own as the driver with the most consecutive wins in F1 history.
READ MORE: Verstappen optimistic Red Bull have the race pace to beat Ferrari to victory at Monza
Friday wasn't the smoothest day for Verstappen and Red Bull, with Sergio Perez crashing in FP2 and bringing out a red flag that meant less data than usual was gathered. Plus Verstappen himself felt he didn't get a true read of his car's handling on low fuel either having hit traffic on his qualifying simulation.
But qualifying itself was a different story, with Verstappen right in the mix and securing a spot on the front row. But it's not the position he's used to as the championship leader starts from second.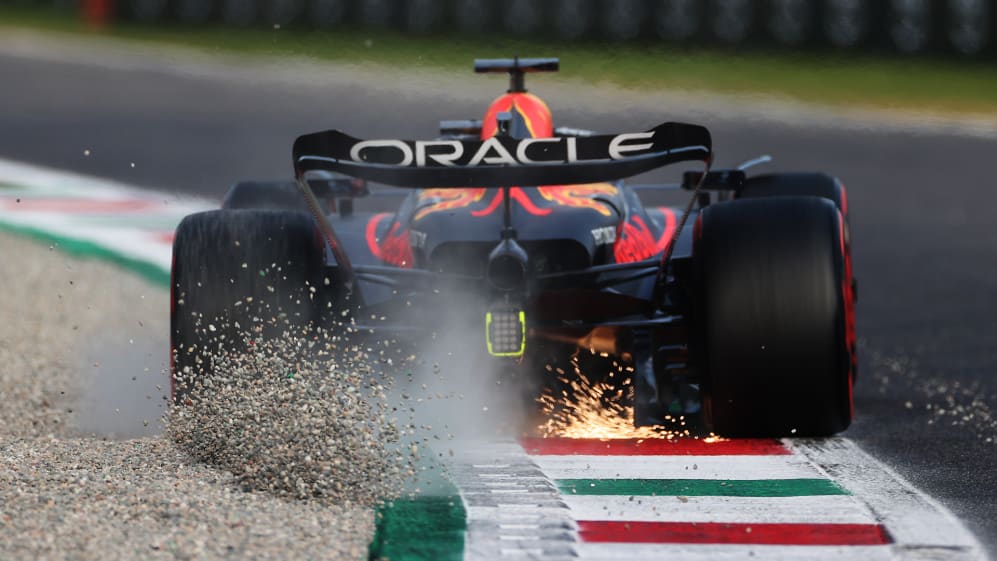 3. Albon and Alonso fighting Mercedes and McLaren
The Tifosi might have their hearts set on a Ferrari victory but behind the top two teams there's set to be another intense battle in the points. George Russell grabbed a spot on row two ahead of Sergio Perez by just 0.017s, and the gap to team mate Lewis Hamilton in eighth – with Alex Albon and Oscar Piastri in the middle – was only 0.149s.
Behind Hamilton is Lando Norris and Fernando Alonso, meaning both Mercedes and McLaren cars are close together in the top 10, but Albon and Alonso are isolated from their team mates and that will leave them with fewer strategic options to try and make gains.
READ MORE: Albon says it's a 'bit disappointing' to miss out on the top five after qualifying P6 in Monza
Albon was left slightly frustrated to not qualify even higher than sixth due to the pace Williams have shown so far this weekend, but admits he likely has the least competitive car in race trim of those in the top 10, so he might be the most aggressive in the opening stages before needing to get defensive.
However the start plays out, watching the likes of Alonso, Hamilton, Norris, Russell and Albon scrapping on track is usually highly entertaining.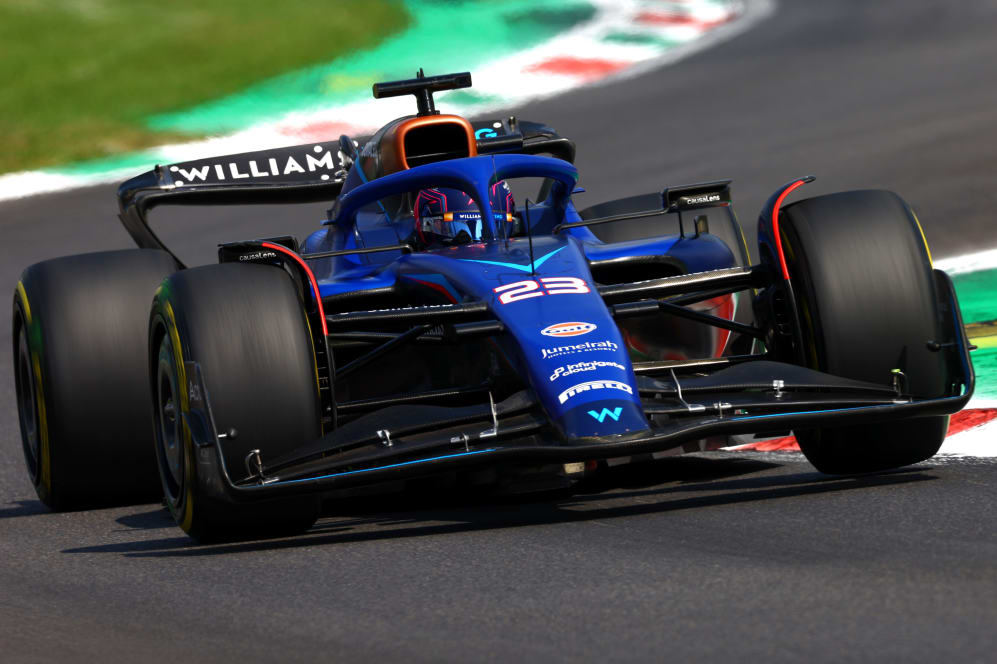 4. Rookie Lawson chasing his first points
With three full practice sessions to prepare ahead of qualifying, Liam Lawson made the most of the extra track time to put in a particularly encouraging performance as he joined team mate Yuki Tsunoda on the sixth row, with both dropping out just outside the top 10.
Tsunoda sets a strong benchmark in a car that has proven tough to score points in so far this season, but Lawson was just 0.164s adrift of the Japanese driver and the pair of them are in a position to fight for scoring positions on Sunday.
WATCH: Lawson confident AlphaTauri can bring home points in their home race as he grabs P12 grid slot
The execution has been impressive as some other teams have struggled, with the car appearing to suit Monza more than the likes of the Alpine or Haas.
The start will prove crucial to their hopes of points – with Lawson in particular one to watch as it will be his first time starting in the pack compared to his 20th place grid slot a week ago in Zandvoort. But if both AlphaTauri drivers can get through the first lap cleanly and close together then they could work as a team to try and score, especially with the tow playing a big role – as we'll explain below…
5. Slipstreaming and DRS trains
The importance of a tow was highlighted during qualifying, when many of the drivers who had a car ahead of them found that small bit of lap time needed compared to those who went for clear air.
But slipstreaming can play a major role in the race too for multiple reasons. An isolated driver will be more vulnerable to being overtaken, but when multiple cars are close together a 'DRS train' can form if the lead car is quick enough in a straight line.
That was seen in Montreal earlier this year, when Alex Albon got his Williams into seventh place and then held off a queue of cars that were actually quicker in terms of outright pace, but Esteban Ocon behind him didn't have the top speed needed to overtake.
HIGHLIGHTS: Watch a scintillating qualifying in Monza as Ferrari's Sainz takes pole ahead of Verstappen and Leclerc
You might think that would mean Ocon would be overtaken by whoever was following him, but the fact Ocon got DRS because he was so close behind Albon meant he was also too quick in a straight line to be passed, and the same was then true of the next car in the line. In the end, 4.4 seconds covered seven cars across the finish line as a result.
Where overtaking is possible between two cars in a private battle, then if it stays close into the final laps it will come down to the timing of an overtake to ensure there's no chance of being re-passed before the line.
To read on, sign up to F1 Unlocked for free
You'll unlock this article and get access to:
Live leaderboard data
Epic experiences and rewards
Money-can't-buy competitions