Ferrari drivers Sainz and Leclerc reveal what they've learned from each other after the first 3 rounds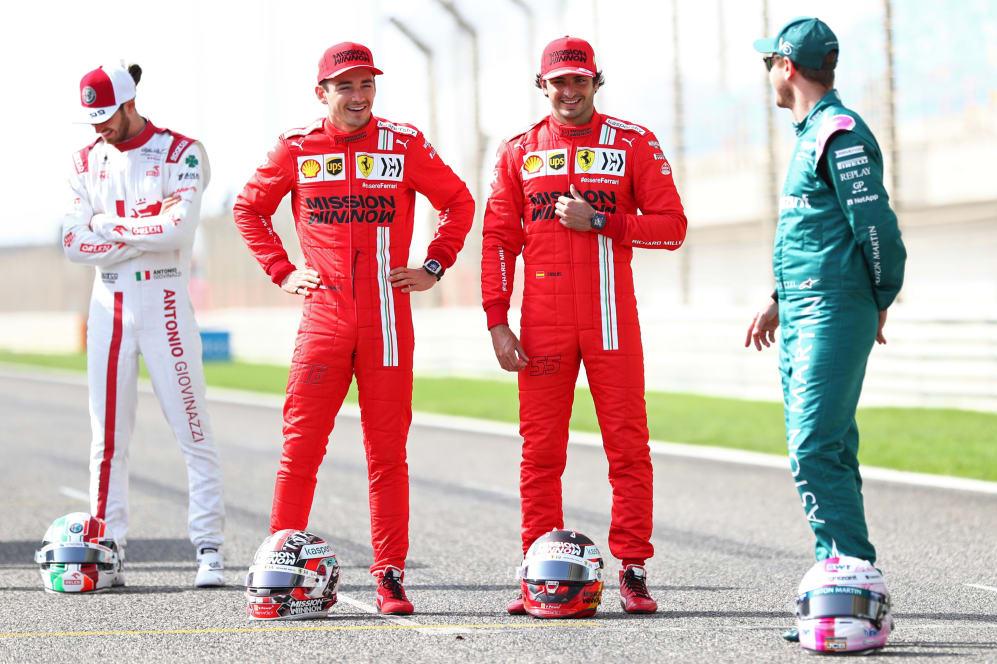 They've only raced alongside each other for three Grands Prix, but Ferrari team mates Charles Leclerc and Carlos Sainz have revealed that they're already becoming better drivers as a result of learning from each other.
Leclerc managed sixth place in Portimao on Sunday, both revealed he took a lot more away from the weekend than a handful of points.
WATCH: Ricciardo going wheel-to-wheel and 9 other great onboards from Portugal
Asked what he had learned from team mate Sainz in their short time together, Leclerc explained: "For sure I have learned how he drives; he drives very differently to how Seb [Vettel] was driving last year. And it's always very interesting to see him work with the engineers and the way he works and his view on things. So yeah, I am definitely learning a lot from him."
Sainz, who gears up for his seventh home Grand Prix this weekend – and first with Ferrari – off the back of a disappointing 11th place finish in Portugal expanded on what he's learned from Leclerc. And it turns out the Spaniard has gained quite a lot from his Monegasque counterpart, from set-up to driving style and beyond.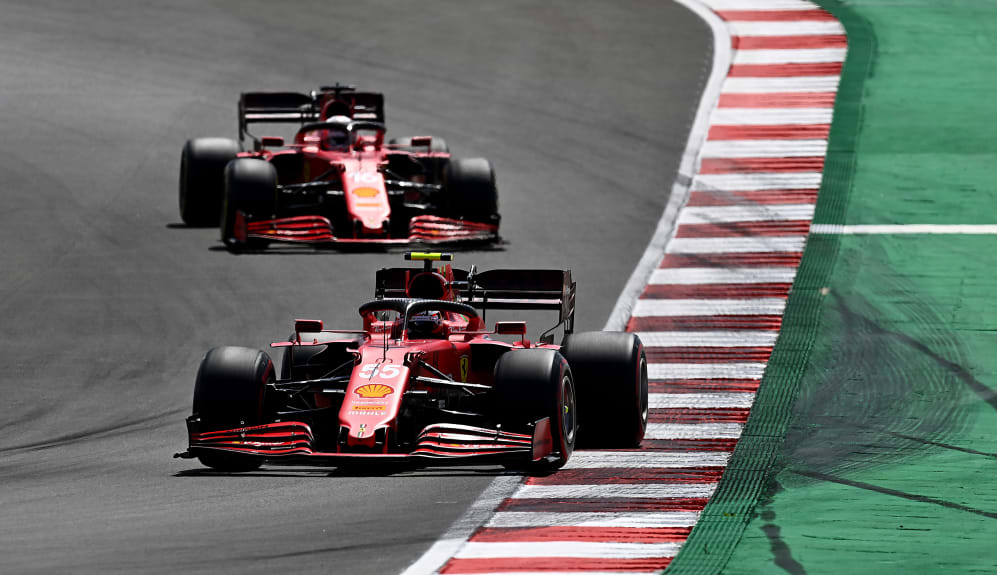 "From the outside, I guess it looked like a positive weekend up until the race, and mainly just getting to know a bit better how to drive the car, I had to learn quite a lot from Charles in a way to do some corners and to apply a certain driving style or to apply or to go in a set-up direction, then come back and try a different one," he said.
"And yeah, there's always things to learn. Especially after today's race, I think it's my first difficult race with Ferrari, my first difficult Sunday, let's put it like that, where things didn't go to plan clearly. And there will be a lot of thinking, a lot of analysing, a lot of self-criticism and trying to see what we can do better for the future."
READ MORE: Horner says track limit rules have been 'brutal' for Red Bull in 2021 – and team must be 'perfect' to beat Mercedes
Ferrari's new recruit, Sainz, has finished in the top 10 in every one of his Spanish Grand Prix appearances and will hope to do the same in his latest outing as he sits 14 points behind Leclerc in the drivers' standings, the Scuderia just 11 points behind McLaren in the constructors' championship.