Horner says track limit rules have been 'brutal' for Red Bull in 2021 – and team must be 'perfect' to beat Mercedes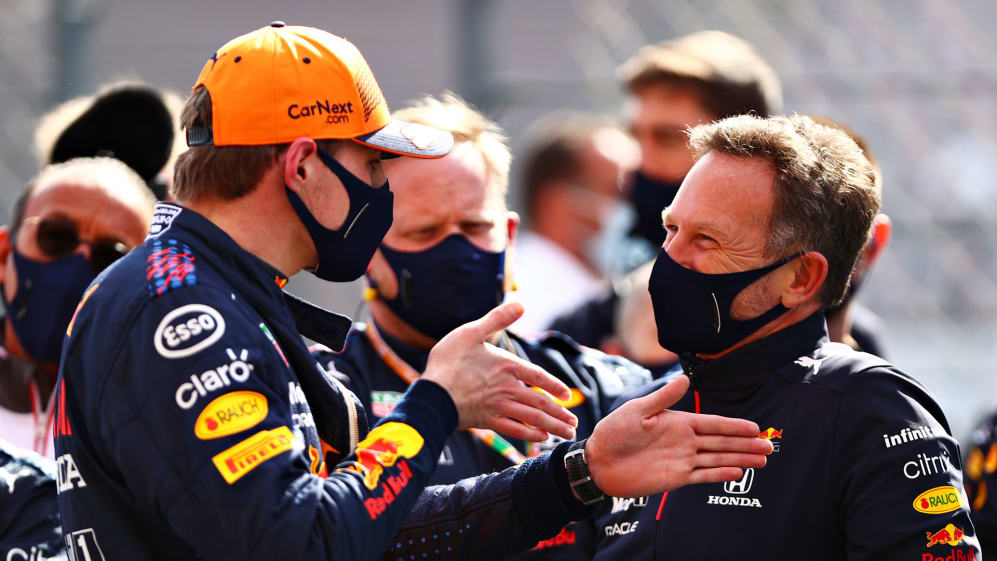 Despite having been talked up as pre-season favourites, both Max Verstappen and Red Bull find themselves behind Lewis Hamilton and Mercedes in both the drivers' and constructors' standings currently. And Red Bull Team Principal Christian Horner was left ruing some "brutal" track limit transgressions this season from Verstappen – without which, he reckoned, the picture might look a little different...
Victory went the way of Hamilton at the opening Bahrain Grand Prix when Verstappen overtook the Mercedes driver for the lead outside of track limits and was forced to give the place back. Then in Portugal, Verstappen drove a lap good enough for pole but had to correct a slide at Turn 4 and ran off track – with that lap subsequently deleted – while Verstappen then lost a point for fastest lap in the race after going off at Turn 14, as he eventually came home second behind Hamilton.
READ MORE: How shrewd race craft and brilliant tyre management allowed Hamilton to snatch victory in Portugal
And according to Horner, those transgressions had hurt his team more than people might realise, with Verstappen now eight points adrift of Hamilton in the drivers' standings, and Red Bull 18 points off Mercedes in the constructors'.
"I think we need to be perfect, but there are strengths and weaknesses to the cars," said Horner, when asked after the Portuguese Grand Prix whether his team had been guilty of making mistakes they couldn't afford to against Mercedes this season.
"Let's not forget Lewis dropped the ball in a pretty big way at Imola and got away with it quite lightly," added Horner, referring to Hamilton's trip into the gravel and subsequent recovery to P2 at the Emilia Romagna Grand Prix. "So it's inevitable when you're pushing at the limit it's all about those fine margins. The whole track limit debate is just frustrating; it's been brutal for us across the first three events, the win in Bahrain, pole yesterday and now fastest lap. So it's been pretty expensive for us."
READ MORE: Red Bull race pace 'not good enough' to challenge Mercedes in Portimao says Verstappen
Following two 'outlier' races at Imola and Portimao, however, F1 now returns to the terra firma of the Circuit de Barcelona-Catalunya – with Horner keen to see where Red Bull stack up against Mercedes at a track that all the teams know so well.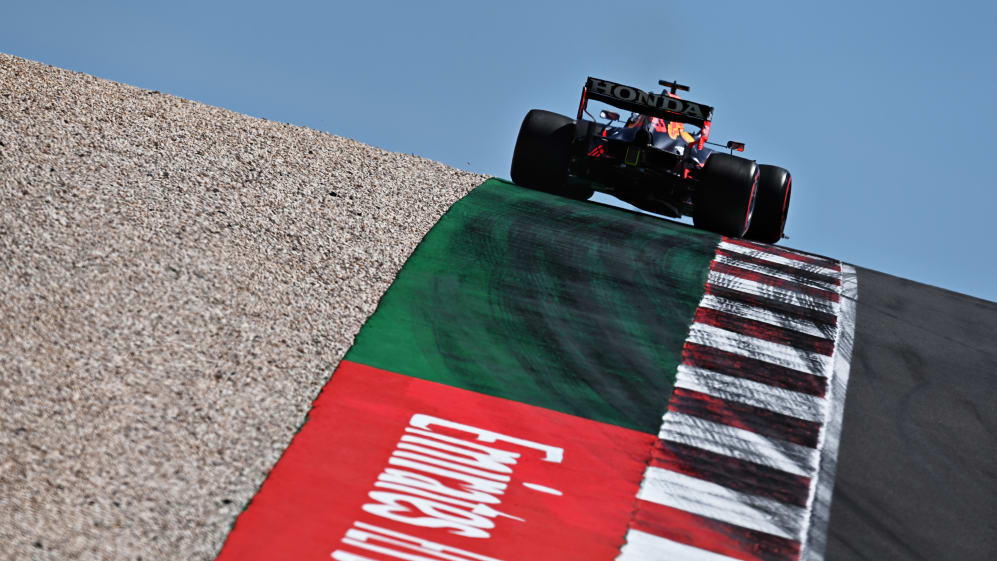 "Barcelona, if it's normal conditions, there's so much data from that circuit, and it's a combination of medium, low and high-speed corners," said Horner. "The picture is starting to clarify. Red Bull and Mercedes are the two standout teams, and Lewis and Max are the two standout drivers.
READ MORE: Wolff enjoying 'a buzz I have not felt since 2013' after Mercedes defeat Red Bull in Portugal
"I think we're starting to get a picture of our strengths and weaknesses," Horner added, "but I always said it would take four races. I think we've got a pretty abnormal surface and extreme wind and cool conditions here [at Portimao]. If we get a pretty standard Barcelona I think you'll get the four races and we can see where our strengths and weaknesses are. But what we can see is it's incredibly tight. The biggest winner for that is Formula 1 – and if it goes like this for 23 races, it's going to be nip and tuck."