Ferrari handed big fine for Raikkonen unsafe release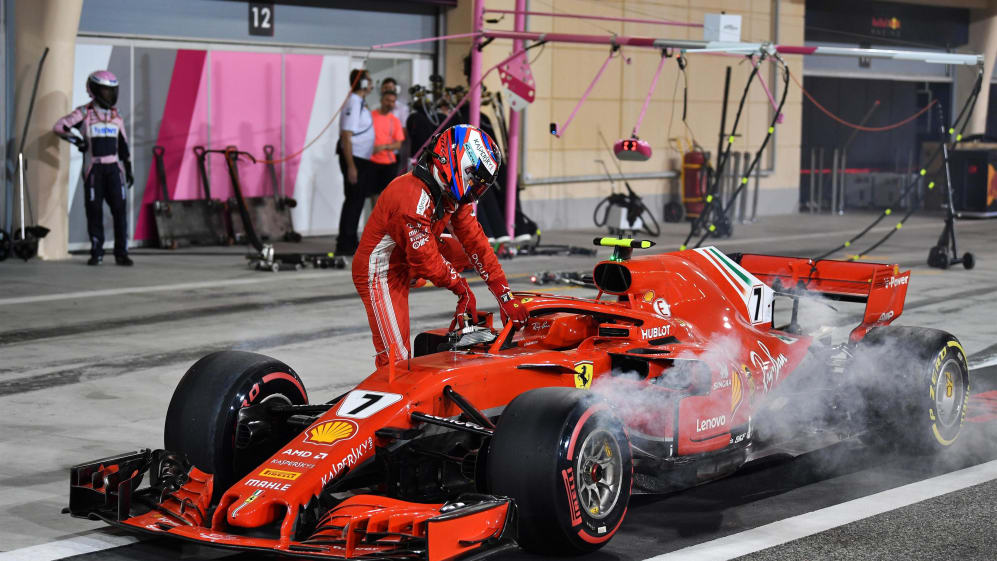 It was a bittersweet race for Ferrari in Bahrain – Sebastian Vettel scored his second consecutive victory, but a botched pit stop for Kimi Raikkonen left one of their mechanics with a broken leg and the team with a large fine.
Raikkonen exited the race on lap 35 after he was released from his pit box too soon, knocking over a mechanic on the left-rear of the car and leaving him stranded with only three tyres changed.
The incident was the second of its kind over the weekend for the Finn, who was also forced to stop in second practice with a loose wheel.
Raikkonen had been running third when he suffered his misfortune, but as well as losing championship points and a potential podium - and seeing one of their mechanics go down with a double leg fracture - the Prancing Horse were also hit financially.
Having reviewed the incident, the FIA race stewards in Bahrain handed Ferrari a €50,000 fine for releasing Raikkonen's car 'in a manner endangering team personnel and causing injury'.
Asked if he knew why he'd been released early, Raikkonen said he was in the dark:
"I don't know yet, we'll see. My job is to go when the light changes green. That's the only thing that we look at. Unfortunately, one of the guys paid a hefty price on whatever the mistake is. So, for sure, not very good.
"I'm sure there is the best possible people to take care of him and hopefully he gets better," he added.
Bahrain marks the third Grand Prix in the last four seasons that Raikkonen has retired from as a result of unsafe release. An unwelcome statistic indeed…